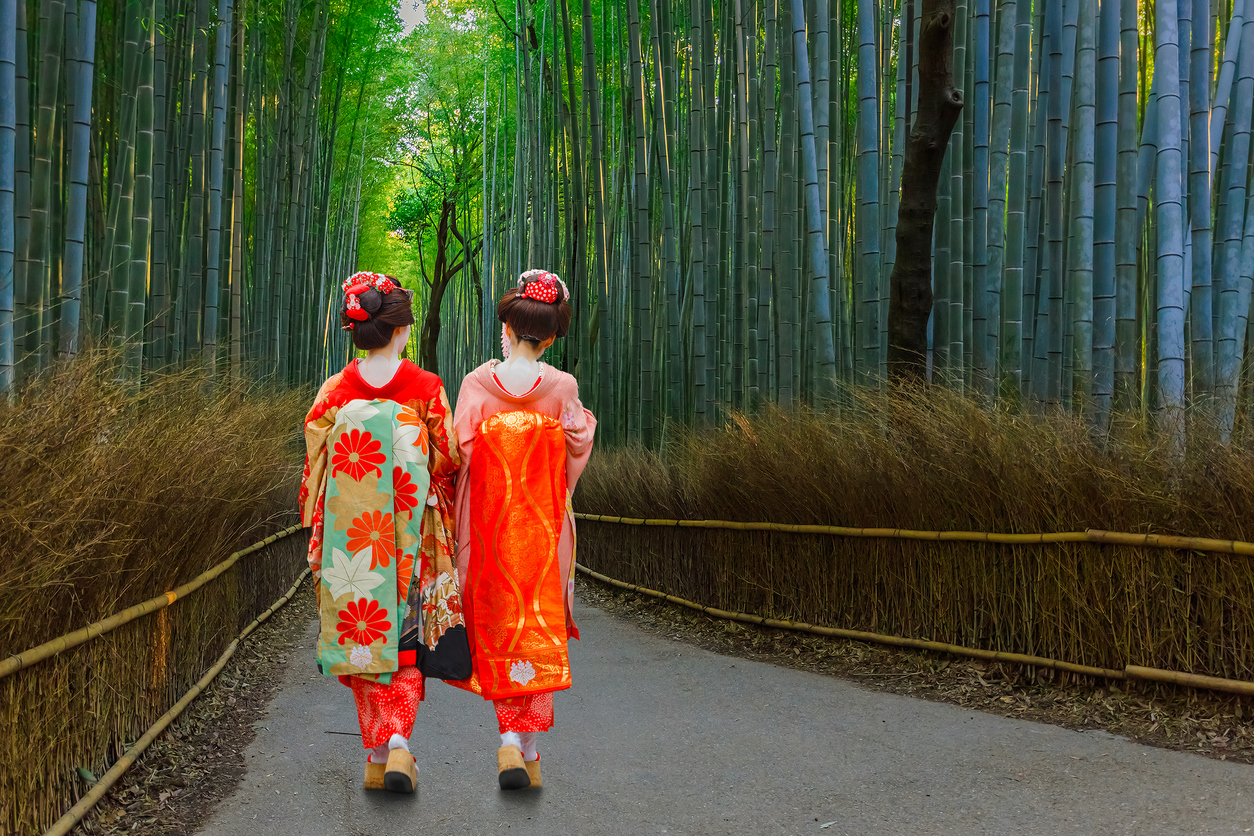 If you have come to Japan and are visiting Kyoto, you should enjoy and be immersed into the atmosphere unique to Japanese culture. On top of that, wouldn't it be perfect if you can enjoy the great atmospheres of shops where you can taste good sake?
This time we'd like to introduce 4 selected sophisticated bars and cafés for good Japanese sake that you can stop by during your trip in Kyoto.
Masuya Saketen
Address: 1F 426 Dainichi-cho, Nakagyo-ku, Kyoto city
TEL:075-256-0221
"Masuya Saketen(益すや酒店)" can be found at a 4-minute walking distance from Hankyu Kawaramachi Station. It is a Japanese sake bar that is mainly a standing bar but also has counter seats. You can choose between table seats, counter seats or stand at the entrance, all depending on your mood of the day.
å
If you feel like you want to take a sip of sake after having drinks at different bars, it would be wise to choose the standing option. If you'd like to slowly taste Japanese sake, you should definitely pick a table seat. They have many good sakes and has a great reputation for stocking good sake from all parts of the country, and you just may be able to find the sake that you have been long been wanting to taste.
In addition, the first thing you can see once you enter into the bar is a 1 Sho bottle for sake(1,8L) displayed in a place where the whole wall is designed as a motif of a blackboard. Its fancy display must be one of the lady owner's focus points.
Since it looks attractive on SNS, there are many people posting this picture of the 1Sho bottle (1.8+L) on Instagram.
As stated earlier, they order Japanese sake from all parts of the country, and are not really particular about a specific brand of sake, and are ordering many sorts of different tasting sake. Sake comes in all various forms, from Koshu for the connoisseur to light sake that very easy to drink even for sake beginners, which means it's open to everyone and even those who would like to try sake for the first time.
There are sommeliers in the bar to help you out if you do not what to choose. And another important thing is the food of course. As per the owner's request, they are particular about the taste of the course meal, but also provide healthy food.
You should definitely order "Hattori no oboro tofu" that can be found on the top menu at least once if you come to Masuya Saketen.
Bakabon Hajime
Address: 1F Harenohi Kayuukoji 565-23, Nakano-cho, Nakagyo-ku, Kyoto city
TEL:050-5872-3976
It is a bar that can be found 4 to 5 minutes walking distance from Hankyu Kawaramachi Station, where you can enjoy very good Japanese sake and also "Warayaki". A spacious bar inside, you can find an inner garden which makes your time more special looking at the garden accompanied by good food and Japanese sake.
There are counter seats and also private rooms, so it would be good to have a private room to enjoy a cozy time having good sake with some friends. In the winter time, a "Horigotatsu" (heater table) will be set up, which makes you feel as if you are at a Japanese grandmother's home.
There is so much variety to both the food and sake, which will catch your eye for sure.
If you could go Bakabon, we'd definitely want you to try "Warayaki of bonito". There is no fishy smell and instead, it has a delicate fragrance of straw that will help you appreciate its great taste.
Among ingredients, they pay great attention to fish dishes and vegetable dishes. They especially use a lot of Kyo-yasai (vegetables from Kyoto), allowing you to see more Kyoto-like dishes. You can ask the staff about the differences in the same vegetables.
Also, they are very good in the sense that they are fully aware of how different temperatures affect the taste of the sake. So if you ask staff the optimal temperature of the sake you'd like to try, you might able to find your best sake that you'd never tasted before.
Fushimi Yume hyaku shu
Address: 247, Minamihama-cho, Fushimi-ku, Kyoto city
TEL:075-623-1360
Although this is a café, you can have many different kinds of Japanese sake here. In fact, they reuse the old head office building of the famous Japanese sake manufacturing company, "Gekkeikan", exactly as it was.
The building was built in the Taisho era and its retro look attracts people, many of whom post on their social network service. Once you get inside, you'll enjoy a spacious area with a high ceiling as well.
You can order a very "caféish" menu like "cold-brew coffee" or "sake sponge cake" etc, or even "Fushimi's high-quality sake tasting set". That you can have great sake from noon is one of the best parts of traveling.
The sake tasting set includes 5 themes which are comprised of "Kyo-Miyako", "Hannari", "Mattari", "Kodawari" and "Sakegome", and you can enjoy one you like from each theme. It comes with "tsukemono" (Japanese pickles) as a snack. If you like sake, you should definitely try this tasting set, and if not, just try out the café menu. In whichever case, you can have a great time at this café.
As this is mainly a coffee shop, it is closed on Saturdays, Sundays and holidays, and it is open until 6 pm. So do go early before they close.
En
Address: 672-1 Imamachi, Fushimi-ku, Kyoto city
TEL:075-611-4666
It is a bar attached to the Fujioka Sake Brewery. The bar itself is small and seems to be very compact. You can try fresh squeezed Japanese sake with the view of the brewery from the counter.
What makes this bar great is that you can order "Frozen sake", which they only serve 10 drinks a day. You can enjoy a true Mizore sake. But as mentioned above, only a limited number of drinks are served a day, so you would have to go early or else it will be sold out.
Also, in the bar, there are two different types of seats which are the counter seats and a room with an Irori fireplace with a very traditional atmosphere. You can choose the counter seat and enjoy sake with the view of the brewery, or sit around the Irori fireplace feeling the warm air. You can pick the seat you like the most.
The main Japanese sake produced at Fujioka Sake brewery is "Soukuu". It is pretty difficult to get elsewhere other than in this brewery, so don't forget to try and enjoy its taste if you could go to this place. There are not many kinds of dishes but they have a good snacks that match perfectly to sake, such as Tsukemono (pickles), Yamauni-Tofu, etc.
Please be aware that as the bar is not independent of the brewery, it's opened during the daytime only and closes already at 6 pm. So it's recommended you get there a little earlier.
To best enjoy Japanese sake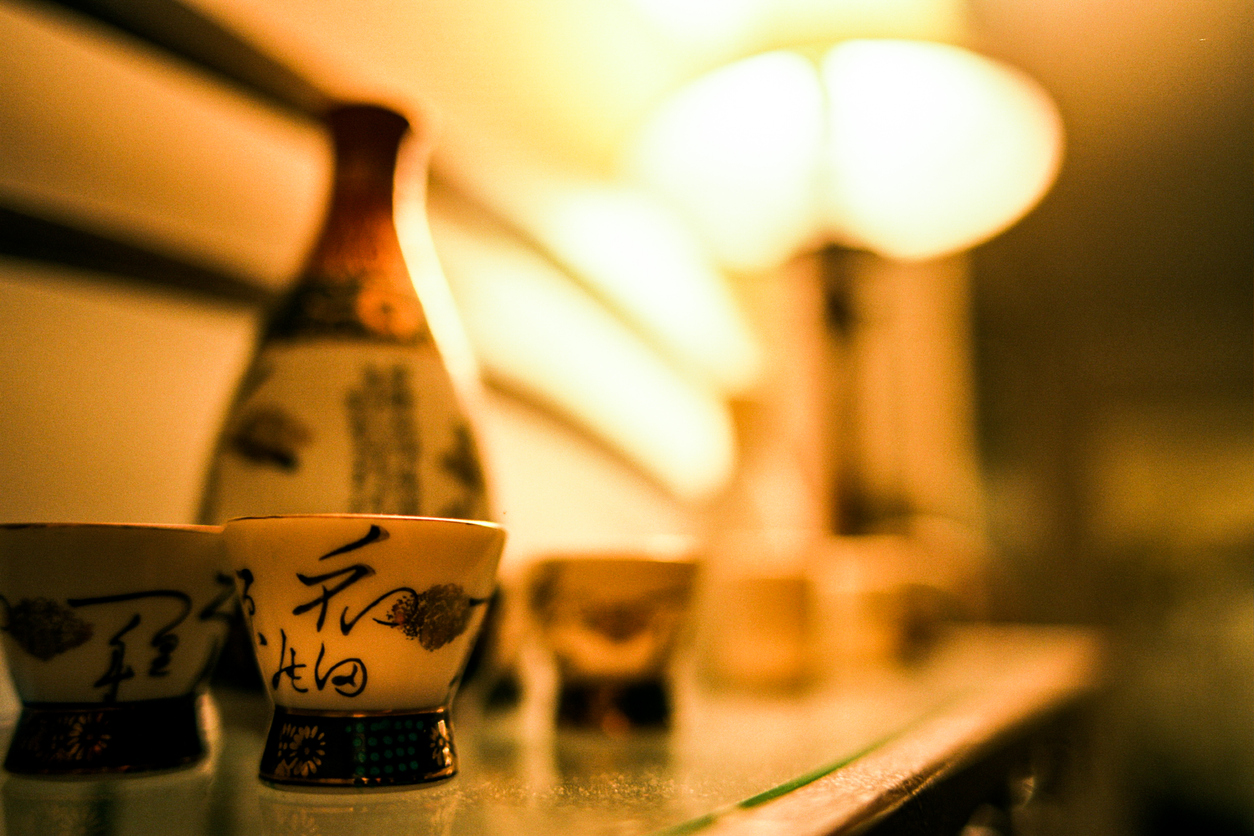 Water needs to be prepared when you enjoy a cup of sake
We've introduced some sophisticated bars and cafés where you can have very tasty and good sake. It it so much fun at bars or Izakayas, especially in combination with great food. This great fun atmosphere even makes us drink a bit too much!
In order to have a good experience from beginning to end, please don't forget to ask water when you have sake. Drinking water occasionally along with sake will ensure that you don't have a bad hangover.
At the same time, you can clean your mouth by drinking water, and it helps you enjoy the tastes of the dishes even more. A crucial aspect of sake is that the better tasting the sake, the easier it is to drink. To avoid any bad experiences, don't forget to always have a cup of water by your side.
You can also ask the staff if they are available
If the owner or staff are available, you can also ask them about Japanese sake to get an explanation and advice. The bars we introduced today are particular about their style and foods, so they tend to be picky about their sakes as well.
They may teach some tips about Japanese sake, so if you have any chance, feel free to ask away to the staff.