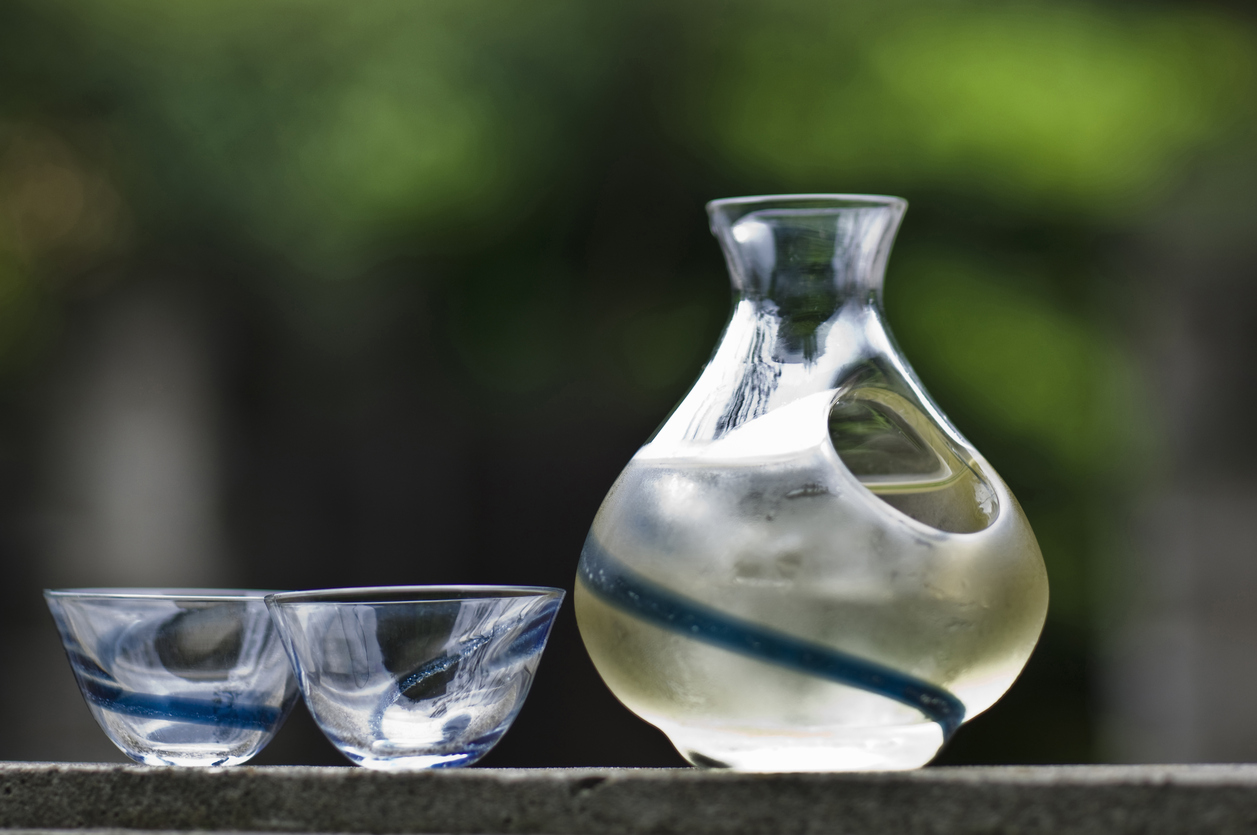 What're the 10 Best Vessels for Cold Sake?
In the previous article, "Warm Sake" was featured. So in this article let us introduce the best vessels for "Cold Sake". These sake cups will make you have more precious time to enjoy cool Sake.
 Sake Set
---
1. Cold Sake Set Ice Pocket Purple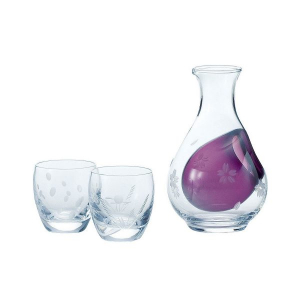 "Cold Sake Set Ice Pocket Purple", produced by TOYO-SASAKI GLASS, is the type of decanter, whose side has a pot to put some ice in. This structure can keep Sake cold without dilution. Its design is also good and the pot which is shaped like Tokkuri is purple-colored. This set will make your drinking time maturer. Moreover, its refreshing appearance is perfect to enjoy a hot day of summer.
2. Sizzle Sake Set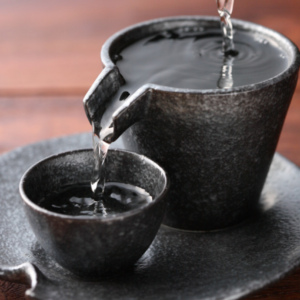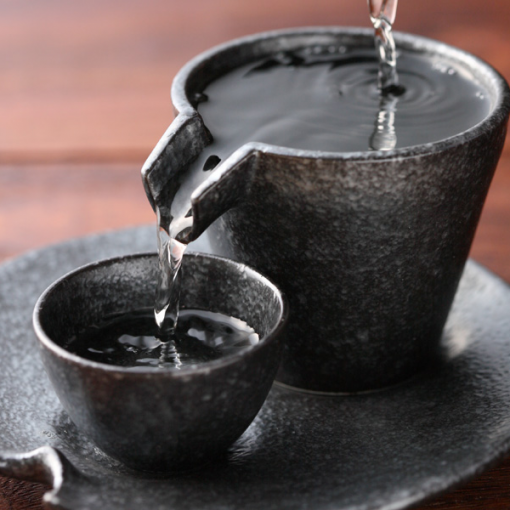 Pour cold Sake into Sizzle Sake server to the rim, and it overflows into the ochoko. It might remind you of Shishi Odoshi- the Japanese traditional bamboo fountain tube that's filled with water and tips to make a gentle knocking sound. Give ear to the trickle, and It'll immerse you in the traditional Japanese atmosphere. By exposing Sake to the air, Sake aroma opens up, making your Sake even better. Recommended for cold Sake like Ginjo and Daiginjo.
3. Mino Ware Sake Set Blue Stream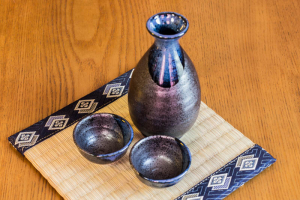 4.

Edo Glass Kinhari Sake Set 【Wooden Boxed】

Edo Glass Kinhari Sake Set
The bright and clear glass is coated with gold foils to vividly represent 'the sky' (top half) and 'ground' (bottom half).

Each of this Kinhari Sake set with gold foils is hand crafted by artisans, using the traditional technique called Edo Glass, which is designated as one of Japan Traditional Crafts by Ministry of Economy, Trade and Industry of Japan.
5. 

Cold Sake Set Fuji 【Paper Boxed】

This handmade glass Sake Glass makes your drinking time more relaxing and delightful. Handmade by Toyo-Sasaki Glass, one of the top Sake glass manufacturers renowned for their excellent quality.

The Sake glasses are designed in Mt. Fuji looks – one of the most famous Japanese icons and the highest mountain in Japan. The tokkuri server is frosted to remind you of the white clouds surrounding Mt. Fuji.
Sake cup
---
6. Kikichoko Glass FLAVOR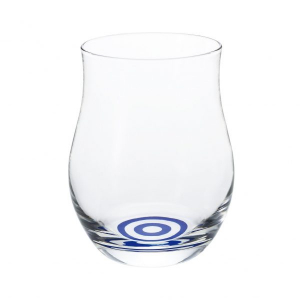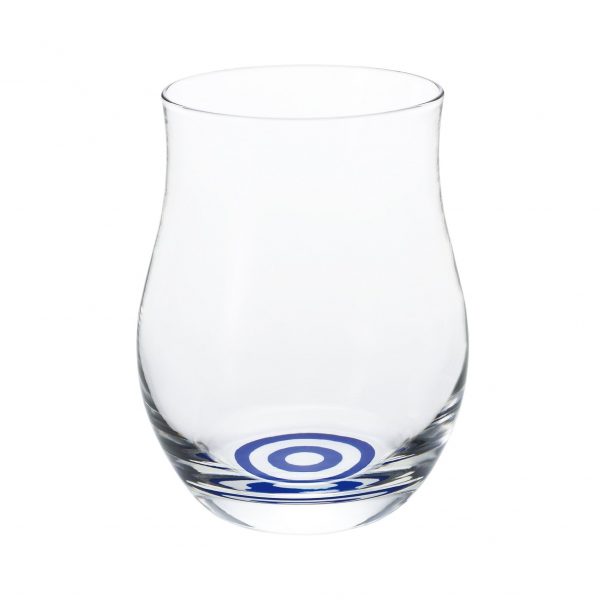 Kikichoko (aka Janome Ochoko) with the blue circles at the bottom of the cup is one of the most-known ochoko cups. It's the one used for Sake tasting by Sake sommeliers. Kikichoko tasting cup is known to be made from porcelain, but now here comes the glass version! There are two types – FLAVOR type and AROMA type.
7. Glass Sake Cup Golden Sky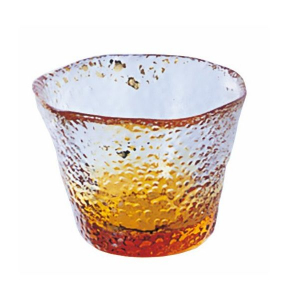 8. Nousaku Tin Kuzushi Yure Gold (Large)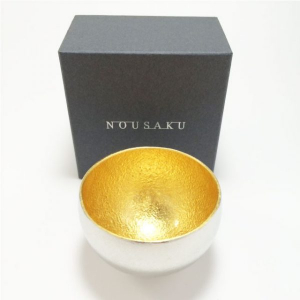 9. Glass Clear Katakuchi Server (Small)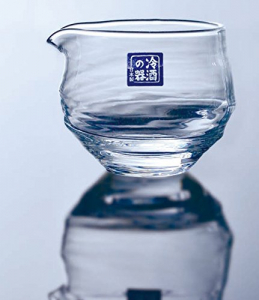 While fashionableness and sophisticated molding are the attractiveness of glass Sake cups, we're always forced careful use. This week point can be covered by "Katakuchi", produced by TOYO-SASAKI GLASS. It's so strong that washing in the dishwasher is acceptable, and you don't have to wash separately from other dishes. Its 80% volume is 1 Gou (180ml). This size is so suitable to enjoy cold Sake fully.
10. Kikichoko Janome Tasting Sake Cup