People who drink alcoholic beverages such as beer and whiskey every day, are said to be healthier and live longer than those who do not. This is because alcohol has the effect of reducing stress, helping the body relax, and increasing appetite.
And did you know that there is an alcoholic drink that has even more benefits?
It is  hair growth effects!
This magic alcohol is sake.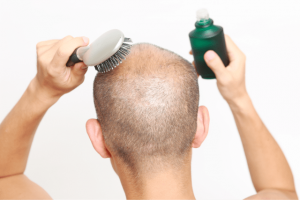 About the ingredients of sake
Sake contains adenosine, a component that is effective for hair growth.
This component called adenosine is also included in commercially available hair restorers, and has the effect of generating elements that promote hair growth and improve blood circulation.
It can be said sake is made for hair growth.
In addition, the rice bran made from sake contains a component called "kojic acid", which prevents aging on a cell-by-cell basis. It can be expected to activate cells, so it is used in many cosmetics and hair restorers, and hair health products.
How to drink sake to affect your hair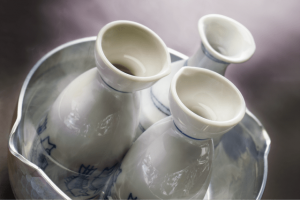 Sake has a great effect on hair growth and hair health, and can also be expected to be good for your overall health and beauty, but it must be consumed properly in order to take advantage of these benefits. It is important to note that if you drink it in a way that is harmful to your health, it can actually have a negative influence.
Make sure to drink sake warm.
Drinking it cold will cool your body. Drinking cold sake after a hot bath feels amazing, but unfortunately this causes your blood circulation, which has just been improved, to worsen.
When blood circulation in the body worsens, this also means that blood circulation in the scalp naturally worsens. Immediately, the scalp can no longer be nourished and hair growth and hair health are affected, as well scalp problems due to lack of scalp nutrition and lack of water.
If the scalp is adversely affected, the hair cannot remain healthy.
Please also keep in mind to drink in moderation.
The amount of alcohol that can be broken down by the liver is 360ml in 8 hours, so if you are aiming for hair growth, avoid excessive alcohol consumption.
Drinking sake has its merits if you drink the appropriate amount, and alcohol has a stress relief effect if you consume it the right way.
Conclusion
There are many wonderful people who don't have much hair. However, we're sure many of you can't stop thinking about it, despite how wonderful you may seem to others.
We hope that sake helps those of you to smile a bit more!