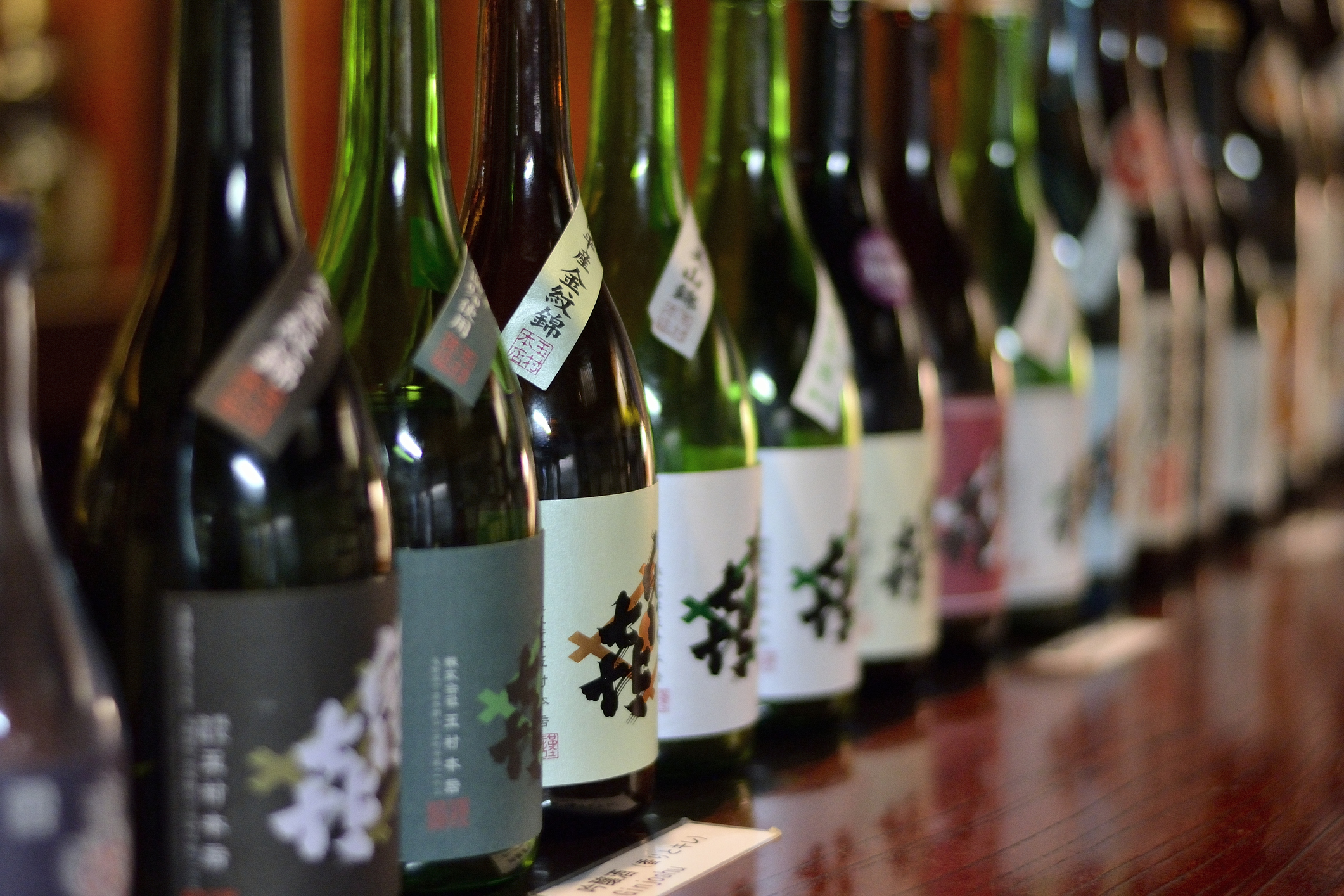 Happy new year! I know this is abrupt, but is there anything you would like to start this year? For those of you who want to start drinking Japanese sake this year, want to start delving into the world of sake vessels, and who have not decided what to begin anew this year…saketalk supports all of you!
Saketalk will start selling Japanese sake on a monthly basis this year. We will hand select 3 to 4 types of Japanese sake, snacks, and sake vessels every month, so you can purchase any and as many favorite combinations as you like! Until now, we had been selling sake vessels and introducing sake and vessels separately, but our challenge this year is to try doing it together! We'd like to introduce sake that matches the season such as new sake for winter, summer sake for summer, hiyaoroshi for autumn,etc., and different types of sake from the same brewery such as rice ginjyo and honjozo. We will begin this month, so we are now going to introduce sake, snacks, and sake vessels for this month!
Sake
Dassai 23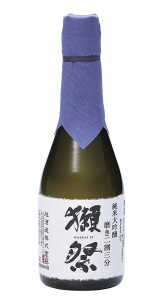 We are first introducing this. Even people who do not know sake may know this brand, as it is very famous. There are various kinds of dassai, but the most common among them is this "migaki". It has even won the gold award in the Monde selection which is considered to be the most prestigious in Europe, as well as at the International Wine & Spirits Competition in Los Angeles.
It is sake made by scraping rice to the limit by 77%, and the rice used is also one of the most highly rated sake rice, Yamada Nishiki. The sake resulting from the small number of unpleasant flavors, quality of dassai, is the pure rice daiginjyo. A small amount of unpleasant flavors means that the scent and flavor become clear, so there are people who express this sake as being sweet like honey.
A recommended way to drink it is at room temperature or cold sake, so you can enjoy the balance of sweetness and scent the most!
Banjyo: Plum with gilt 500mL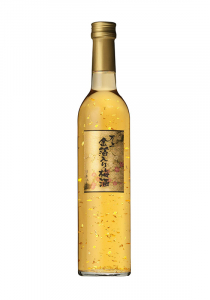 This is plum wine using domestic plum. We decided on selling plum wine as well as Japanese sake because it is still a Japanese alcoholic beverage. It has a refined sweetness and a refreshing taste, so it is a plum wine with very little bitterness. There is no doubt that the gilt scattering throughout the bottle will illuminate the glass gorgeously! It also looks to be affordable for gifts.
We recommend you split it with water or drink it straight to enjoy the gilt. It would also taste good with the common Japanese method of splitting it with soda or drinking it on the rocks.
Mio Sparkling Sake 300 mL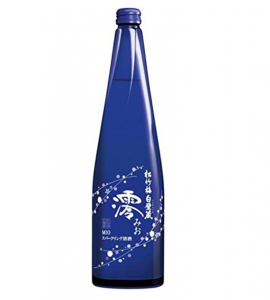 Here is a new type of sparkling sake with bubbles that make for a refreshing texture! The alcohol content is 5%, making it easy for drinking for people who are not good with alcohol. The fruity and faint sweetness and acidity may be a taste of intimacy for even people who were not good with sake, and people drinking it for the first time. It was originally made for women who were not good with alcohol, so be sure to look at the pretty bottle designed for women.
The recommended way of drinking it is to drink it very cold as it is sparkling wine!
Appetizers
Light salt potato chips 60g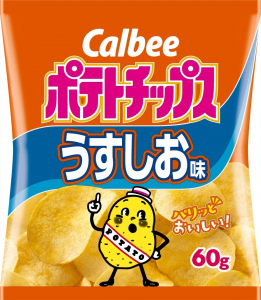 The first appetizer we are introducing is the king of them all – potato chips! Although they can of course be purchased easily outside of Japan, today we will introduce Calby's light salt flavor which is commonly eaten together with sake in Japan. It consists of the yumminess of potatoes and a light salt flavor, and its crunchy non-intrusive texture is perfect with sake.
It is good to match refreshing drinks with refreshing snacks, so this time we recommend dassai and mio.
Kappa Ebisen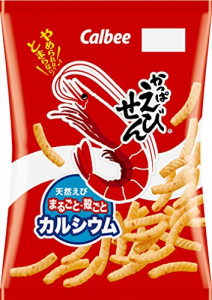 Next up is another staple of Calby, the Kappa Ebisen. This is also made with a light salt flavor, so you can enjoy its shrimp flavor and a slight saltiness with its crunchy texture. Its commercial is famous in Japan, with its "can't stop, won't stop" line, but this expression perfectly nails it.
It has a light salt flavor similar to the potato chips, so we recommend it with dassai or mio. Personally, I think this better matches plum wine as well!
Must-try Smoked Cheese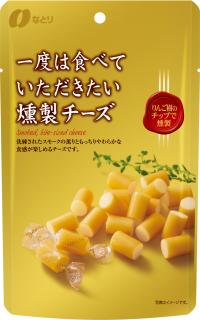 Third up is a snack of a slightly different genre, with a cheese flavor.
It is a snack using smoked Samseau cheese that is compatible with a faint sweetness and has a sticky chewy texture. Because you can taste the smoked scent, there is sure to be plenty of satisfaction! It is made by a company named Natori, but this company specifically specializes in snacks! It is is a snack made as an appetizer, so it definitely goes together with drinking!
We have so far introduced that a refreshing sake should go with a refreshing snack, but if you turn it the other way around it means that a thick tasting sake goes with a thick tasting snack. We recommend that you take little bites while you sip on plum wine. It is already common to match wine with cheese, so it is only natural that plum wine, also made from a fruit, matches this treat.
Sake vessels
Usuhari Daiginjo Sake Glass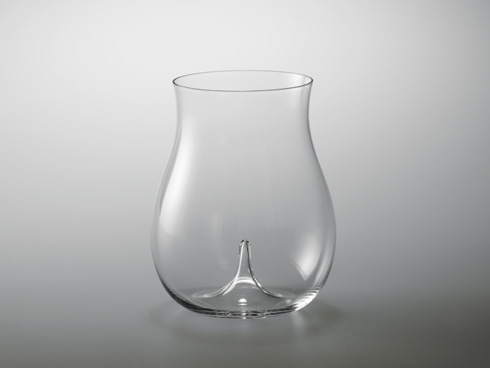 Next up are our recommended sake vessels. Since there were mainly sake for cold sake introduced this time, we have prepared glasses made of glass. The drop-like design is also beautiful for viewing, and it is a vessel which can be enjoyed even just for its appearance. Because it is made of glass, it is an almighty vessel that can be used for ice-cold dassai, sparkling mio, and even plum wine. If you don't know what to get, you can't go wrong with this one!
Cold Sake Set Gold Foil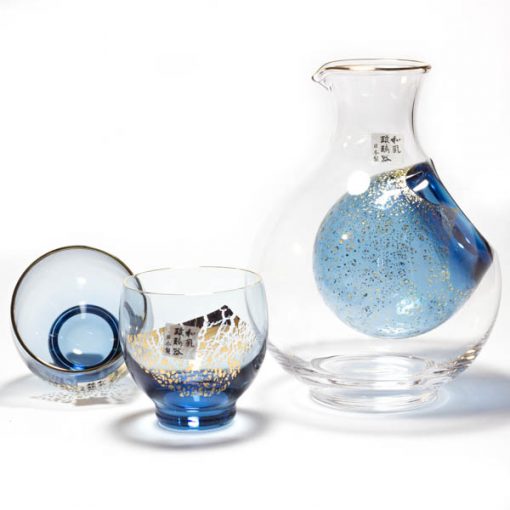 The second item is also a glass product. This comes as a set with Carafe. For those who like to purchase a set, or those who want to enjoy it with their partner, you can be a little extravagant and purchase this. Carafe has a unique shape which allows you to put ice in the center pocket, and keeps the drink cool. We recommend dassai but it can also be used for plum wine, too.
And most of all, this vessel is ultra popular and is sometimes sold out during the summer, so now is the time to get it!
Nousaku Tin Sake Cup Guinomi (Small)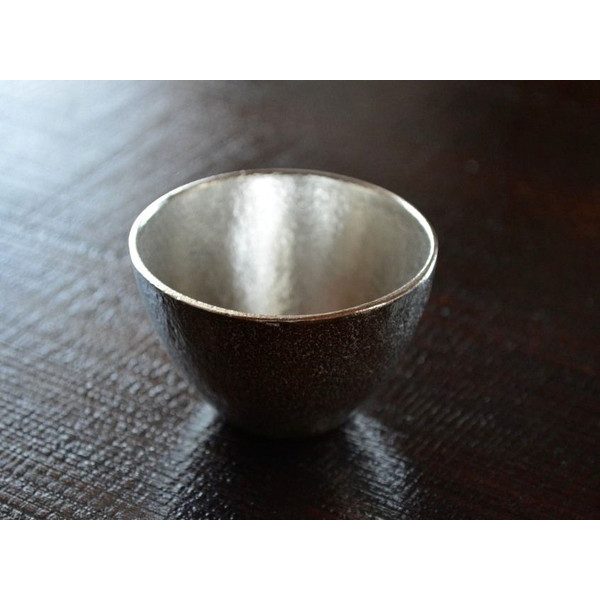 Last but not least is this big-gulp glass. I introduced two glass products, so here's a tin products for slightly advanced users. Tin removes the unpleasant tastes of alcohol, is said to have good antimicrobial properties and heat conduction, and is resistant to rust and corrosion. It is perfect for liquor vessels, and you can have your liquor cold.
We recommend you use it with dassai and plum wine. Using it with dassai, which also removes the unpleasant tastes of alcohol, makes this a perfect pairing.
Well, what do you think? We think these can be enjoyed by those who want to try drinking Japanese sake this year, to those who want to try different sake every month. Please do go ahead and find your perfect combination!