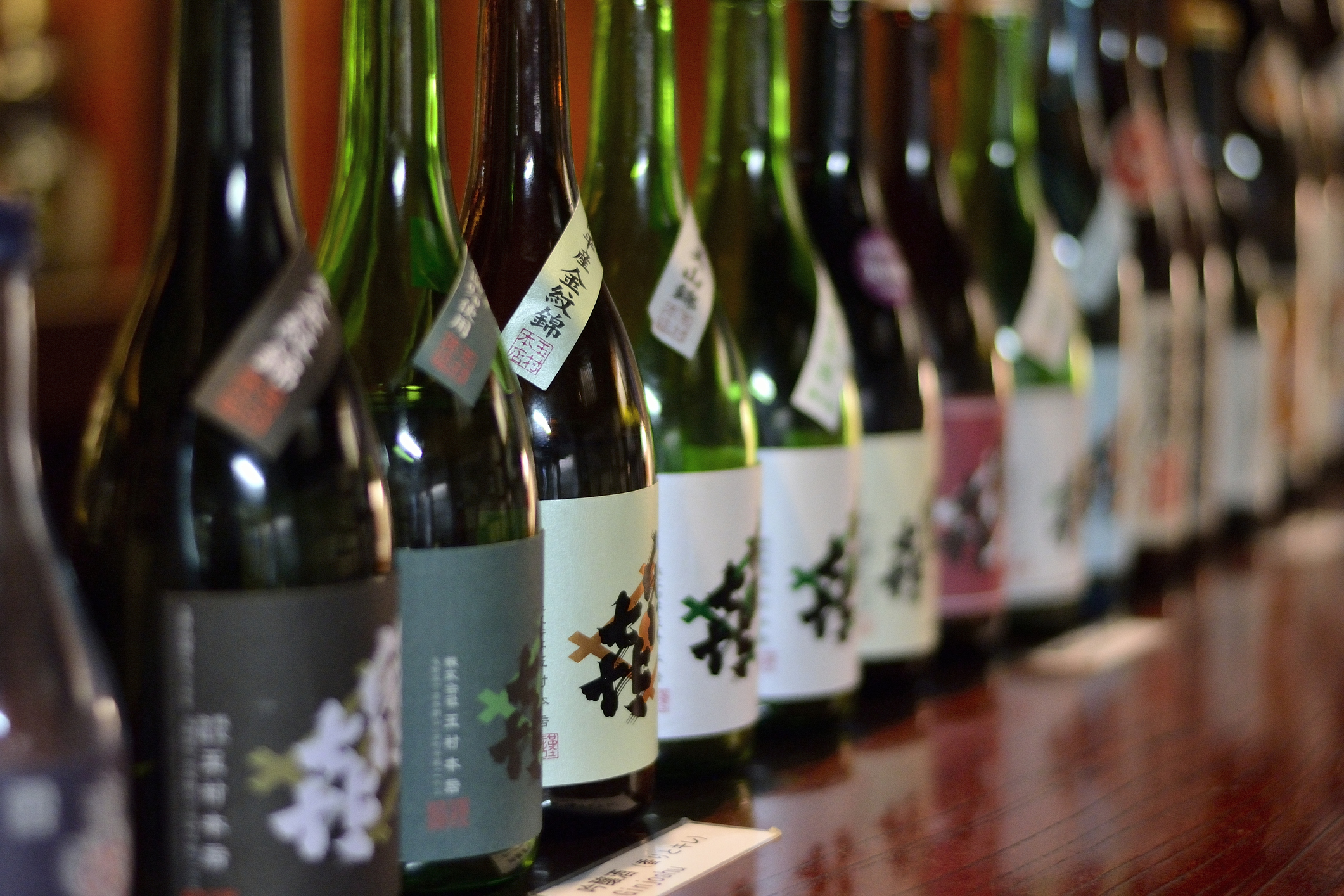 Did you enjoy last month's monthly special sale? We introduced various types of chocolate in accordance with Valentine's Day, as well as sake with gilt. This month, we will introduce egg-shaped snacks to match with Easter as well as sake with a bunny theme! We will introduce sake and snacks, as well as sake vessels and tips on how to drink and eat each item!
Saketalk will start selling Japanese sake on a monthly basis this year. We will hand select 3 to 4 types of Japanese sake, snacks, and sake vessels every month, so you can purchase any and as many favorite combinations as you like! Until now, we had been selling sake vessels and introducing sake and vessels separately, but our challenge this year is to try doing it together! We'd like to introduce sake that matches the season such as new sake for winter, summer sake for summer, hiyaoroshi for autumn,etc., and different types of sake from the same brewery such as rice ginjyo and honjozo.
Sake
Tsuki-usagi Natural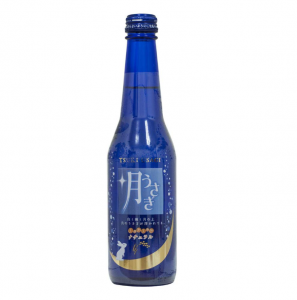 First up is a Japanese sake called Tsuki-usagi. We have selected usagi (bunny in Japanese) to align with Easter. It is a drink that is recommended for people who do not regularly drink alcohol, due to its low alcohol content. It is a mild unrefined carbonated sake, and is fragrant and has a defined taste. It is a sake that is said to match all types of cuisines.
We recommend you drink it cold. Please cool thoroughly and enjoy!
Mio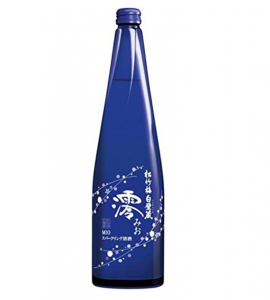 Up next is mio, a sparkling sake that we introduced in January! We have decided to choose this again as it was very popular! The fruity and faint sweetness and acidity may be a taste of intimacy for even people who were not good with sake, and people drinking it for the first time. It was originally made for women who were not good with alcohol, so be sure to look at the pretty bottle designed for women.
The recommended way of drinking it is to drink it very cold as it is sparkling wine!
Mio Gold Sparkling Sake 750ml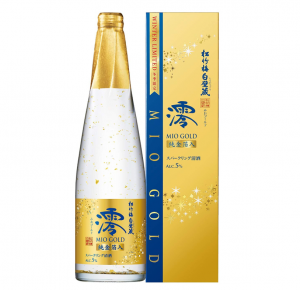 This is Mio's limited edition! A "golden 'mio'" that is sure to be the topic of the party. It is a luxurious item that enhances the party atmosphere thanks to its bubbles and beautiful gilt. Again, we recommend this cold!
Appetizers
Choco Ball Easter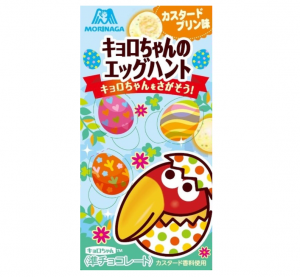 Up first in the snack segment is Choco Ball, a snack that every Japanese person surely knows. It is a bite sized snack with peanuts and caramel surrounded by an egg-shaped chocolate, and is specifically made for Easter!
It is full of flavors, and goes well with Mio and Suzuon!
*Please be careful if you are allergic to peanuts
Kotobukiseika Inaba's White Bunny Yui Chocolate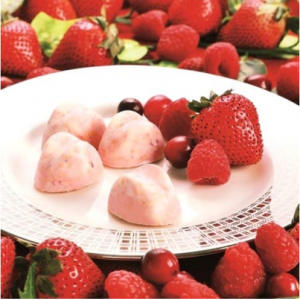 A crunchy chocolate that you can enjoy the sweetness and sourness of strawberry, raspberry, and cranberry, with its melting and crunchy texture. It is a cute product with its attention-catching red package and pink bunny.
Its flavor matches all types of sake, so this might be the go-to if you can't decide!
Tohoku Meika Zunda Beans – Bunny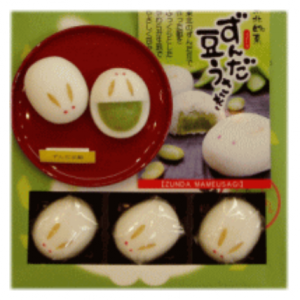 The third snack is "omanju" which is in a slightly different category compared to the first two snacks. It is very common in Japan, but I bet many of you have never tried it. There is a bean jam made from crushed zunda beans, wrapped by a fluffy dough. This is Japanese confectionery in its true essence.
It has a strong taste, so it may go better with drinks that aren't unrefined, such as Mio and Suzuon!
Sake vessels
RIEDEL O / O TO GO Daiginjo Sake Taster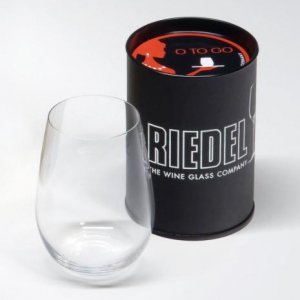 Next, we will introduce our recommended sake vessels. Since all of our sake this time are sparkling sake, we will introduce glasses to drink from. First up is Riedel's drinking vessel, and some of you may already own Riedel products as it is very well known. Definitely give drinking sake with this vessel a try. The sake will become mild as it comes into contact with the air. Since it is a glass type, it is an almighty vessel which allows you to drink Mio, Suzuon, and even the unrefined Tsuki-usagi cold. When in doubt, choose this one!
Usuhari Sake Set 1 Tokkuri + 2 Tumblers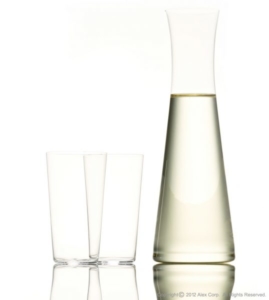 Up next is the ultra popular glass and server set. It's perfect for those of you who want to go all out and purchase a set. Its stylish design allows you to use it for other liquors than sake,such as non alcoholic beverages, and is even good for just viewing purposes. In fact some people even use it as a vase… We recommend Mio and Suzuon, but it may also be picture worthy for unrefined sake.
Nousaku Tin Sake Set Gold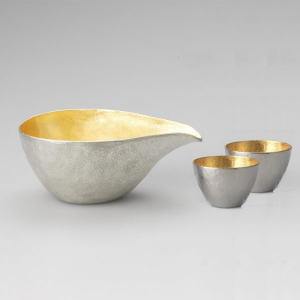 Last but not least is this tin set, which we also introduced in January. Tin has the effect of making sake more mild, making it a perfect partner! We recommend it with unrefined sake. If this is your first time purchasing, why not choose this stylish vessel?
So, we hope you enjoyed this month's special, which we are confident is good for those of you who want to try sake for the first time, or try different types of sake every month! Please do choose your favorite combination and delve into the sake life!
So, what do you think of this month's special? We hope that those of you who want to try Japanese sake from this year, as well as those of you who want to experience different Japanese sake every month found it interesting. Please do pick the combination you like and try Japanese sake!