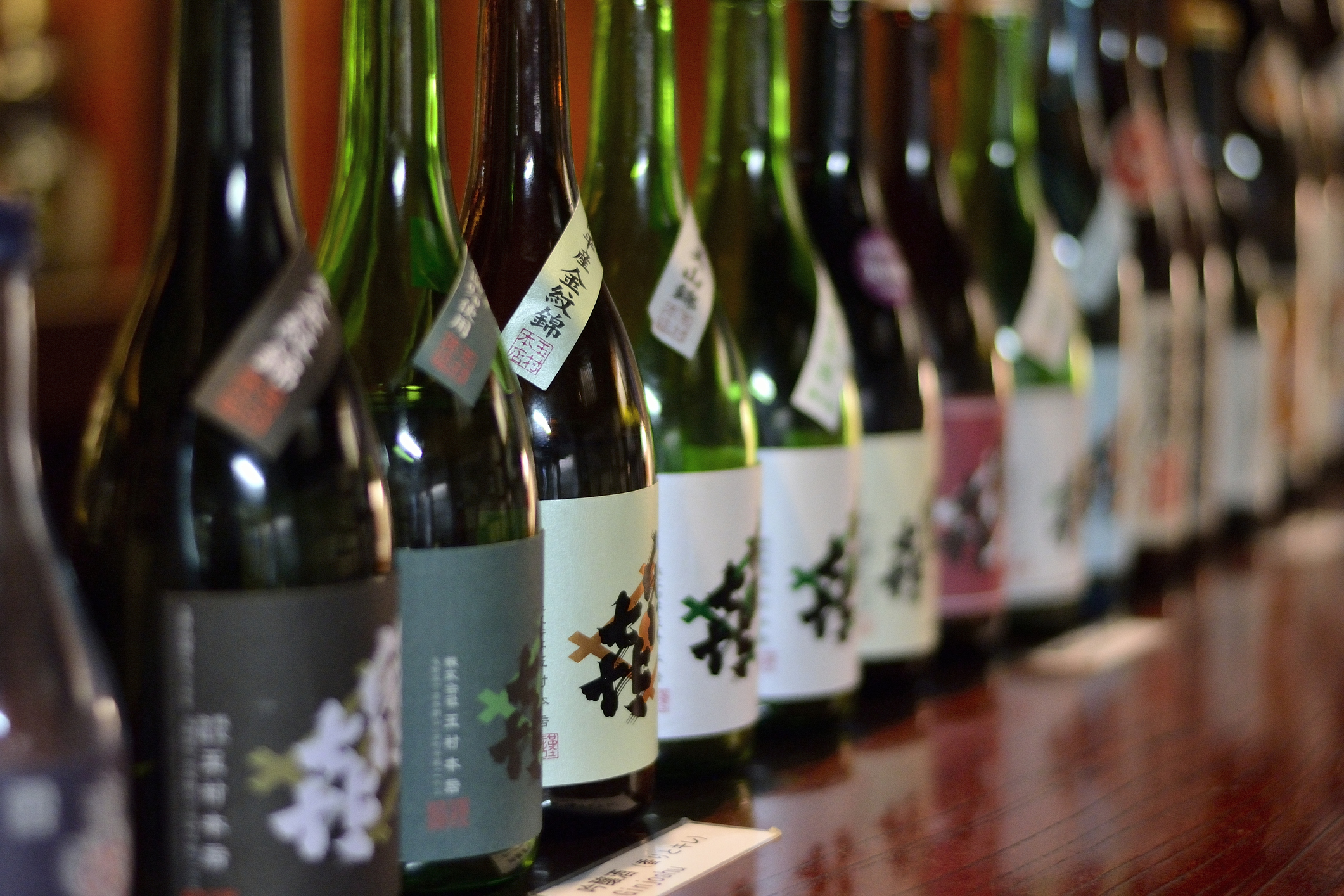 How was last month? Did you enjoy Thanksgiving?
When we think of December, the first thing that comes to mind is definitely Christmas. Christmas is an exciting time where we can eat good food, enjoy good drinks and receive gifts.
This month, we chose our sakes and snacks with the hope that you will all enjoy this festive time of the year.
Please enjoy our selection.
Saketalk will start selling Japanese sake on a monthly basis this year. We will hand select 3 to 4 types of Japanese sake, snacks, and sake vessels every month, so you can purchase any and as many favorite combinations as you like! Until now, we had been selling sake vessels and introducing sake and vessels separately, but our challenge this year is to try doing it together! We'd like to introduce sake that matches the season such as new sake for winter, summer sake for summer, hiyaoroshi for autumn,etc., and different types of sake from the same brewery such as rice ginjyo and honjozo.
Sake
Gold prize-winning breweries Sake Junmai Daiginjo Drink Comparison Set 300ml x 5 bottles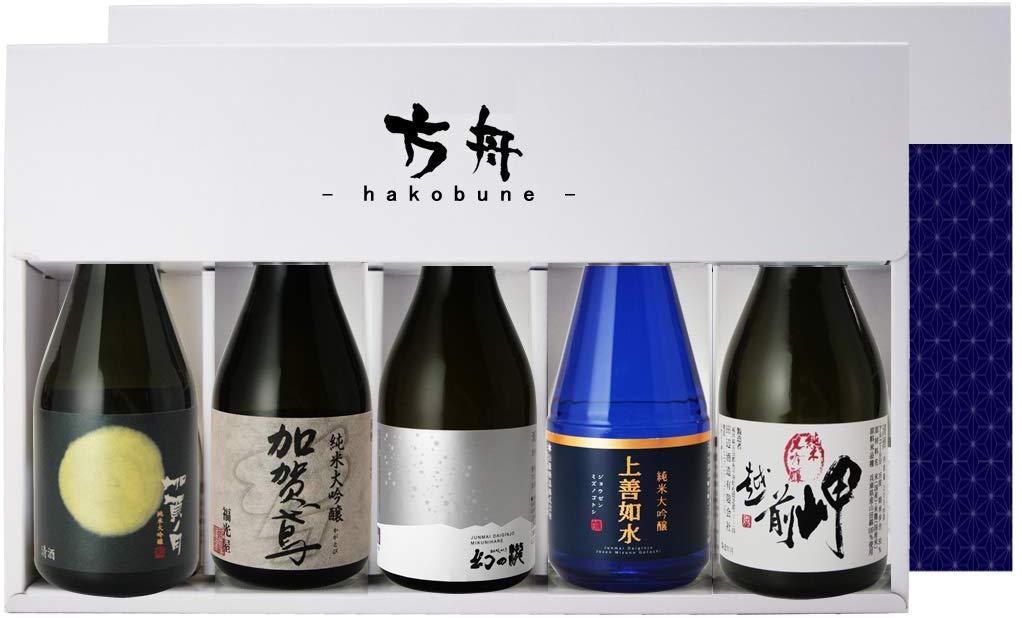 First up is this "High quality sake drink comparison set", a drink comparison set sold only by Hakobune that contain unusual sakes that cannot be bought elsewhere.
It is a perfect 300ml set so that the recipient does not get overly drunk.
Why not enjoy a comparison evening during a Christmas party, or send it as a gift to those who like sake?
Set content
■Kaga no Tsuki
Masterpiece of the Kaga no Tsuki series, Junmai Daiginjo << Gekkou >>.
Sake reminiscent of the mysterious moonlight with its exquisitely harmonious taste of natural rice and gorgeous ginjo fragrance.
■Kaga Tobi
The representative brand of Fukumitsuya, the oldest sake brewery in Kanazawa.
Characterized by light umami and crisp taste.
"Light and delicious" sake, which is the trademark characteristic of Fukumitsuya.
■Maboroshi-no-tataki
Toyama's famous sake, Maboroshi-no-tataki.
Junmai Daiginjo prepared with spring water chosen as one of the 100 best waters.
Using Toyama rice, this sake provides a plump taste.
■Jozen-mizuno-gotoshi
A soft taste combining the elegant ginjo fragrance, exquisite acidity, and purity
A-class Junmai Daiginjo of the popular "Jozen-mizuno-gotoshi"
■Echizen Misaki
Junmai Daiginjo that has a great fragrance and gentle taste.
Nakamura Sake Brewery Kanazawa Sake With Gilt – Kinsai (720ml)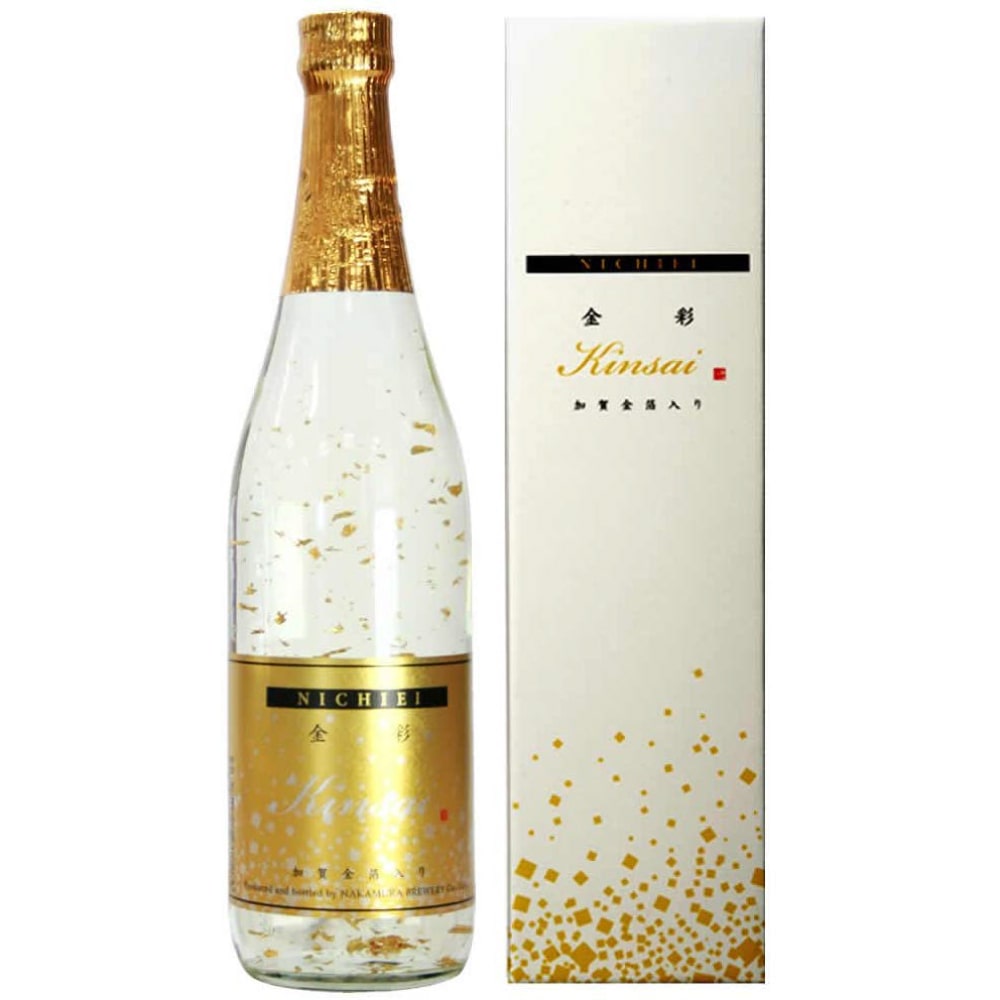 Next up is Kinsai, a sake with gilt inside.
The gilt will surely enhance the "Christmas vibe" and liven up the party!
【What is Kinsai?】
Kinsai is a sake that uses plenty of gilt from the ancient city of Kaga.
There are many sakes with gilt, but the amount varies depending on the product.
Kinsai puts more gild than usual to satisfy customers.
Beautifully colored gilt.
Each and every one of these gold foils create a luxurious and elegant moment.
Because it is in a special cosmetic box with 2 bottles, it is also very nice to look at.
【About the taste】
Uses only cultivated rice that has been directly contracted with producers in Ishikawa Prefecture.
It is a junmai sake with no added brewed alcohol.
A junmai dry sake with a refreshing aftertaste that allows you to taste the refined umami of rice.
Nakano Sake Brewery Kunizakari Junmai Doburoku Box [Sake Aichi 720ml]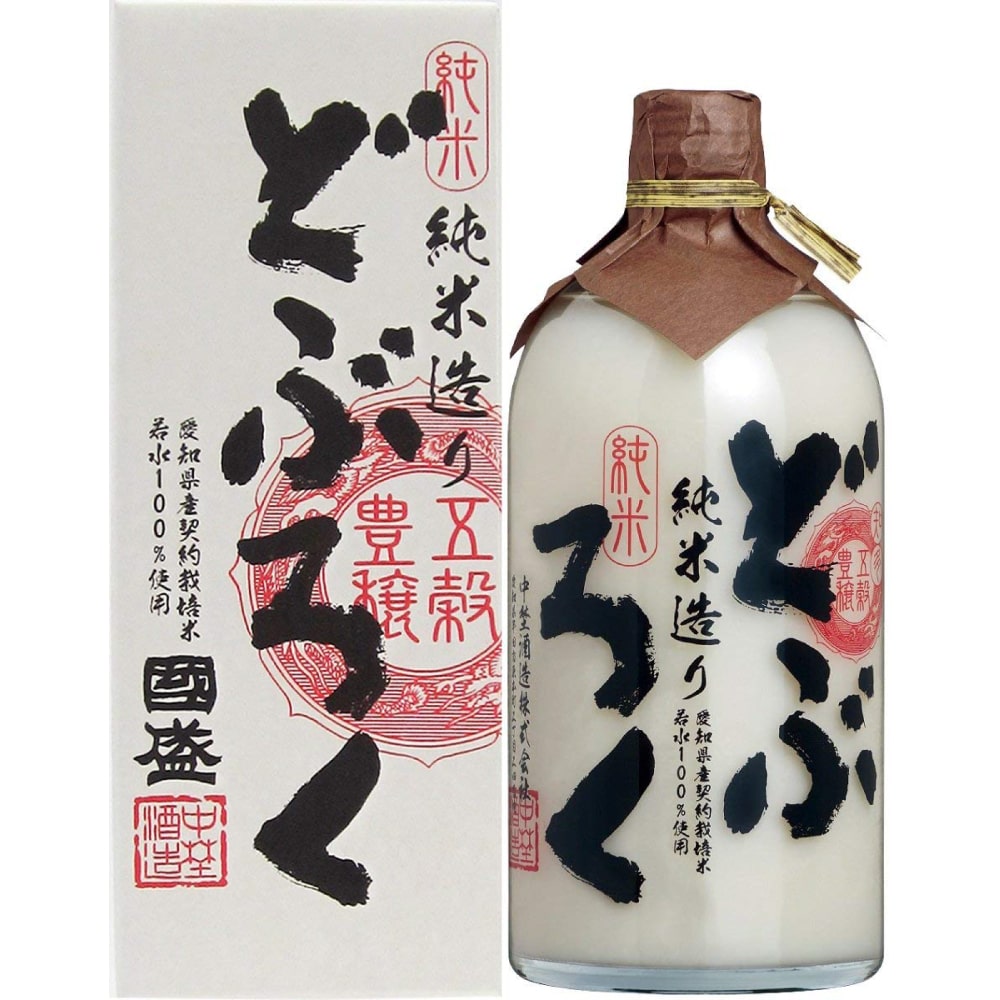 Last up is Junmai Doburoku.
It is a Doburoku made of pure rice using 100% young water from contracted cultivated rice grown in Aichi Prefecture.
It is a rich flavored sake that allows you to enjoy the refreshing sourness and the deliciousness of rice.
A boxed product that's perfect as a small gift to somebody who likes sake, or as a Christmas present.
Appetizers
Calbee Popular Snacks! A little luxurious! Sweets / Candy / Snack Assortment 42 packs set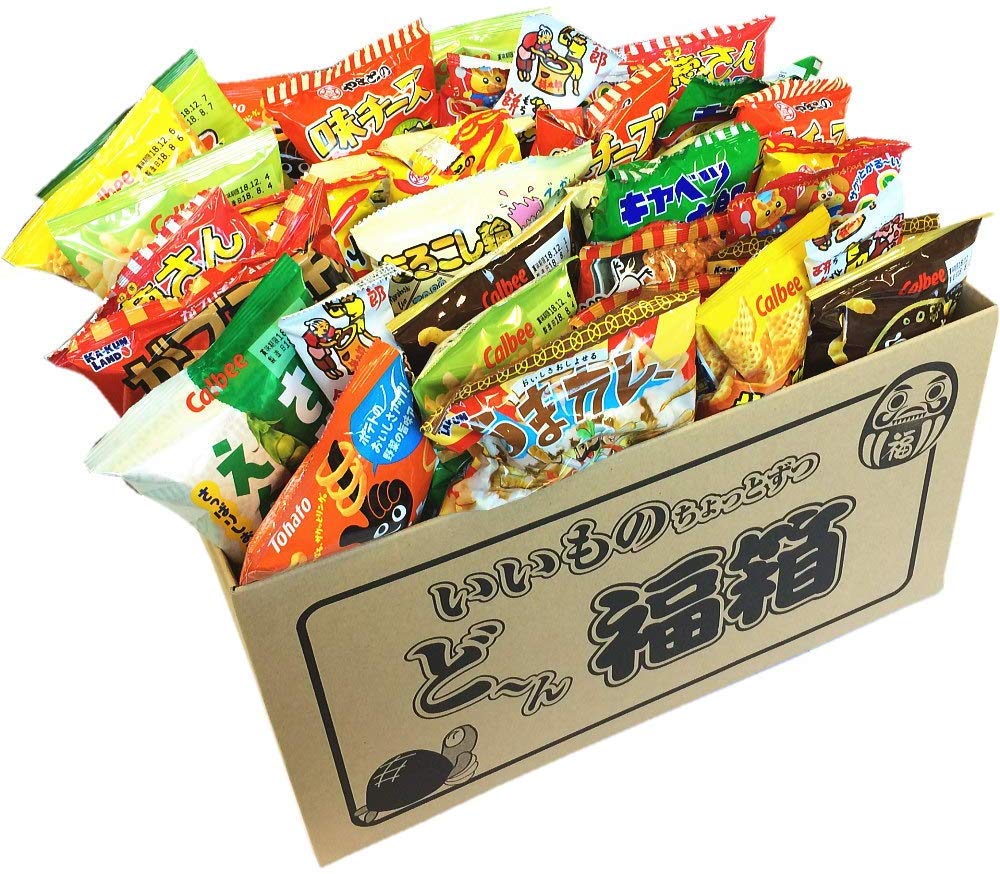 Assortment of 42 packs! A special assortment of small size snacks.
If this assortment of snacks is at a Christmas party, it will be enough to satisfy even large parties. There are various snacks so each person can enjoy the snack of their preference.
Even if there is no party planned, simply having this stocked will allow you to try out a different snack every day.
It is also nice that it is more reasonable to buy this in bulk, rather than individually.
Ezaki Glico Pocky Otona-no-kohaku 2019 edition 1 box (6 bags) Chocolate – Luxury Pocky that suits sake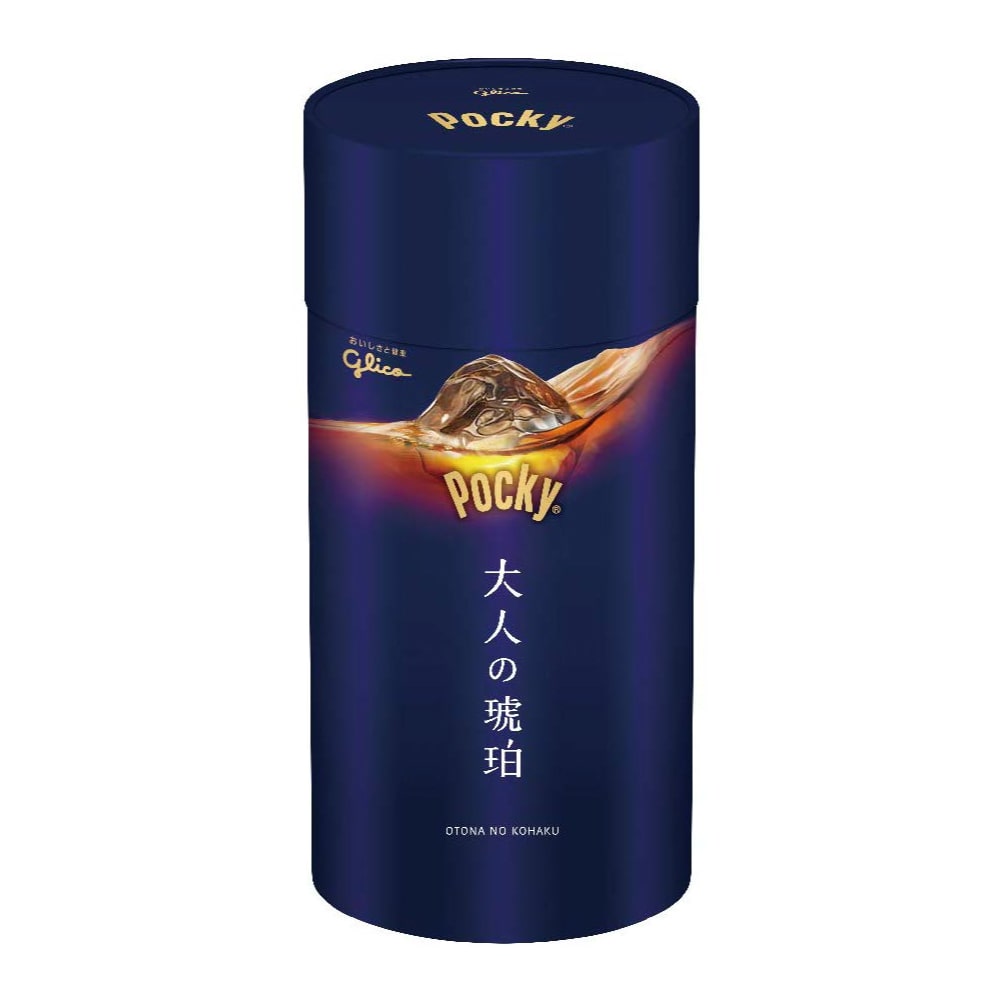 Provides a luxurious time. Malt extract is used in the pretzel dough to enhance its compatibility with whiskey. Coated with salt and oil on the surface of the pretzel. The moderate saltiness neutralizes the sweetness of chocolate and enhances the compatibility with whiskey. By blending the characteristic scent of whiskey with chocolate, it has a natural taste. Perfect for parties and gifts. Adult Pocky.
Ezaki Glico Pocky Megami-no-Ruby 2019 edition 1 box (6 bags) Chocolate – Luxury Pocky that suits sake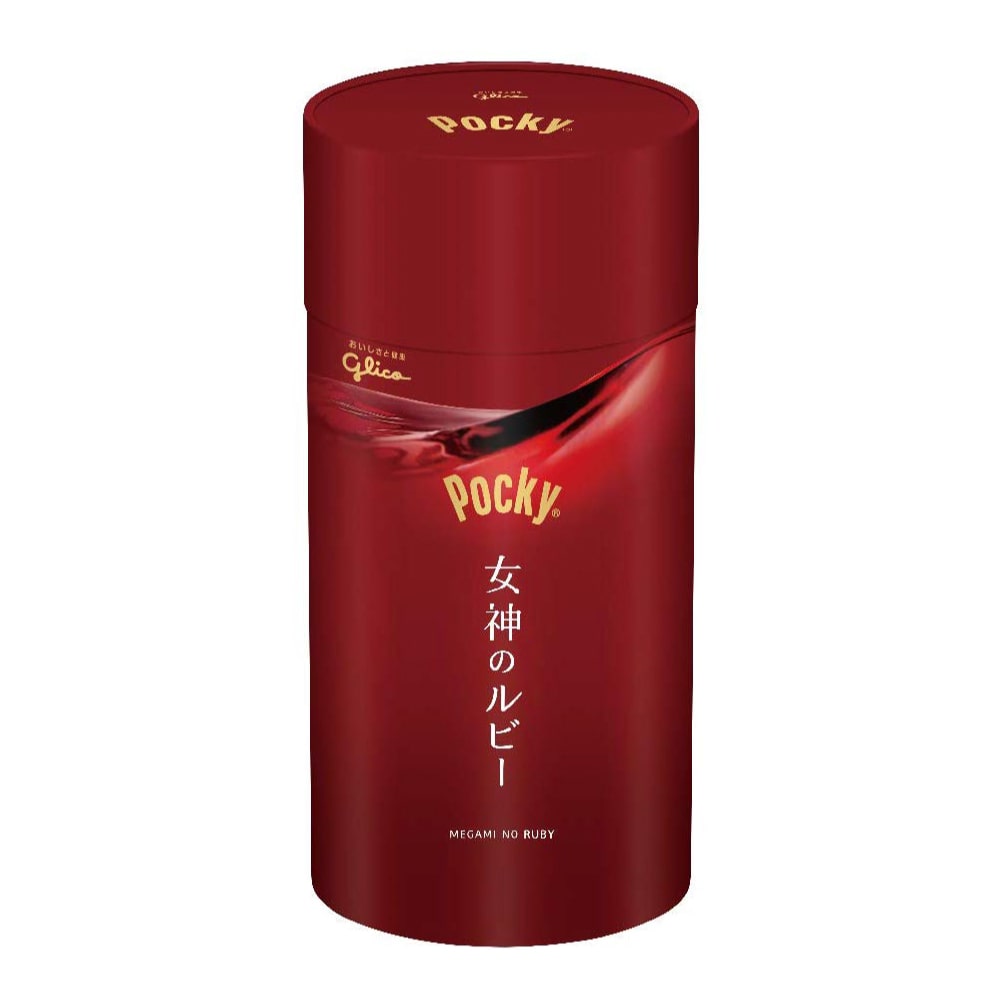 Rich flavor with cheddar cheese, black pepper and clove kneaded into pretzel dough. -Gorgeous taste with bitter chocolate scented with 3 kinds of berries. Thoroughly supervised by Suntory Wine International Co., Ltd. specialist, Ryo Yanagihara. Perfect for parties and gifts. A slightly luxurious "Pocky" which allows you to enjoy the adult type of sweetness.
Sake vessels
Nousaku Tin Sake Cup Sakazuki Set Gold
This sake vessel, Nosaku, is one of the most produced sake vessels in Japan.
It has a beautiful design and made of pure tin, and is a popular product that has been featured in various forms of media in Japan.
The beautiful design carved on this golden cup is very attractive, and should most definitely enhance the flavor of sake when you drink it with this vessel.
Cold Sake Carafe Green Red Stripes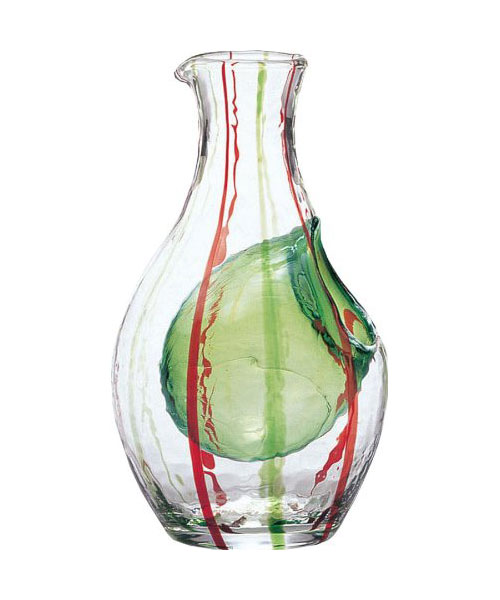 The next sake vessel is a handmade product of Toyo Sasaki Glass, one of the top manufacturers of sake vessels famous for its excellent quality.
Because it is handmade by local craftsmen, the size, weight, appearance, etc. may vary slightly depending on the product, so that you can experience a special feeling with the one and only sake glass in the world.
The green and red striped pattern is recommended because you can enjoy sake while feeling the Christmas spirit.
It is a product that also makes a great gift.
Edo Kiriko Sake Set Shikaku Kagome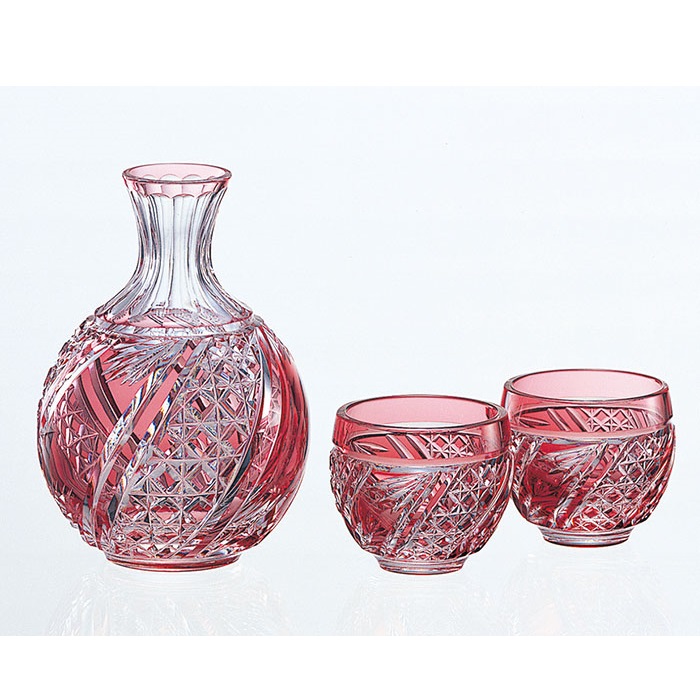 Last but not least is Edo Kiriko Sake Set Shikaku Kagome. This amazing Edo Kiriko glass clearly displays the skill level of the craftsmen.
This Edo Kiriko Sake Set uses Edo Kiriko glass cut patterns called shikaku kagome (lattice pattern) and Nihon-mizo (double line).
The contrast between the clear glass and Edo Kiriko's unique vermilion color resembles the atmosphere of the Edo period.
How was it! We think that our selection for this month suits both those of you who would like to begin trying Japanese sake from this year, and those of you who want to try different Japanese sake every month. Please do choose your favorite combination!
So, what do you think of this month's special? We hope that those of you who want to try Japanese sake from this year, as well as those of you who want to experience different Japanese sake every month found it interesting. Please do pick the combination you like and try Japanese sake!