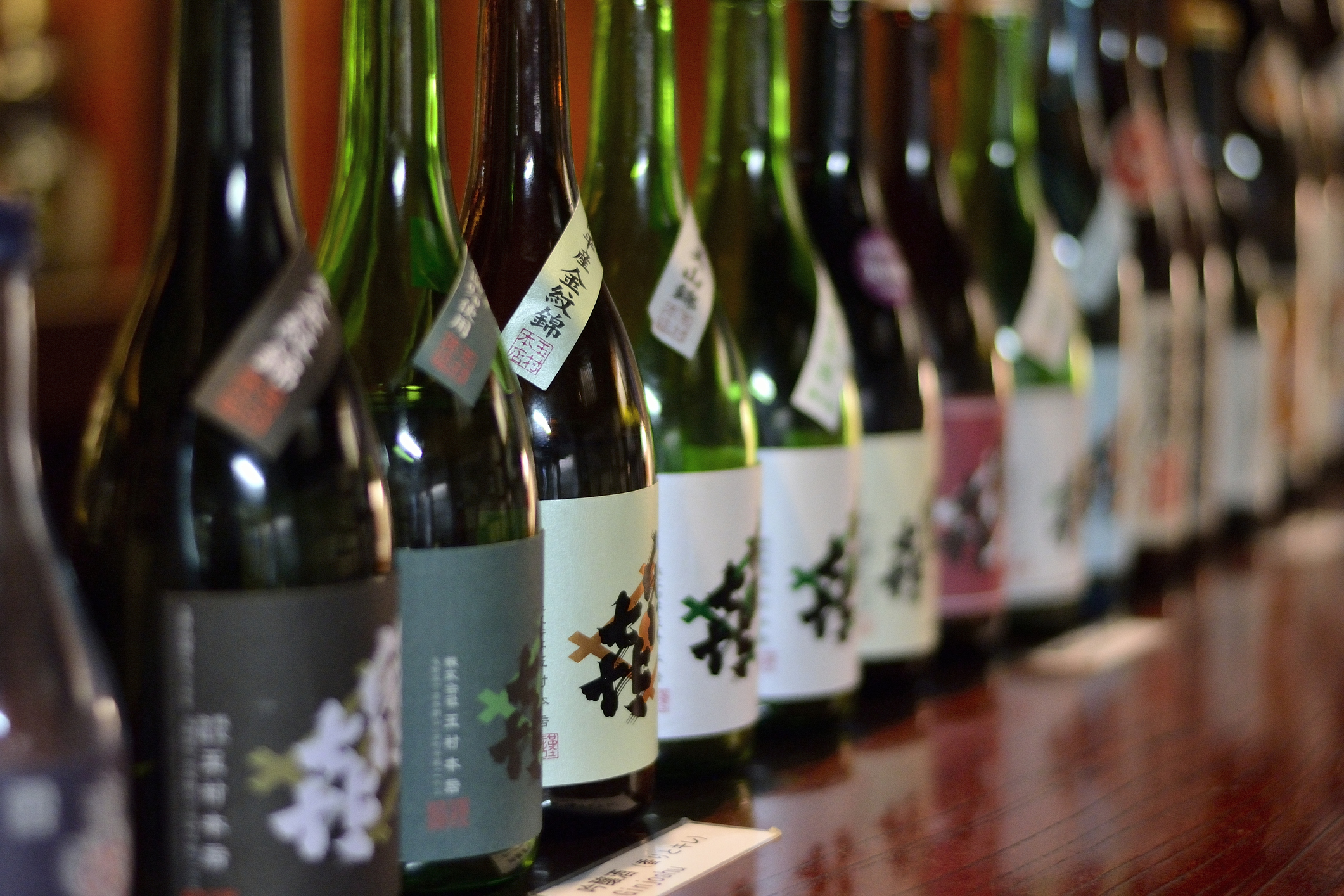 How was last month's issue? Did you enjoy Halloween? November is a month where it gets increasingly colder in Japan, as we near winter.
When you think of November in the States, you think of Thanksgiving, a ritual that does not exist in Japan. The more we did research on Thanksgiving the more fun it seemed, and we wish we had such an event here as well.
It just may be refreshing if you enjoy Japanese sake and snacks while enjoying the event.
This month we are also introducing snacks that match each sake. Check it out!
Saketalk will start selling Japanese sake on a monthly basis this year. We will hand select 3 to 4 types of Japanese sake, snacks, and sake vessels every month, so you can purchase any and as many favorite combinations as you like! Until now, we had been selling sake vessels and introducing sake and vessels separately, but our challenge this year is to try doing it together! We'd like to introduce sake that matches the season such as new sake for winter, summer sake for summer, hiyaoroshi for autumn,etc., and different types of sake from the same brewery such as rice ginjyo and honjozo.
Sake
Tengumai Yamahai Junmai Daiginjo 720ml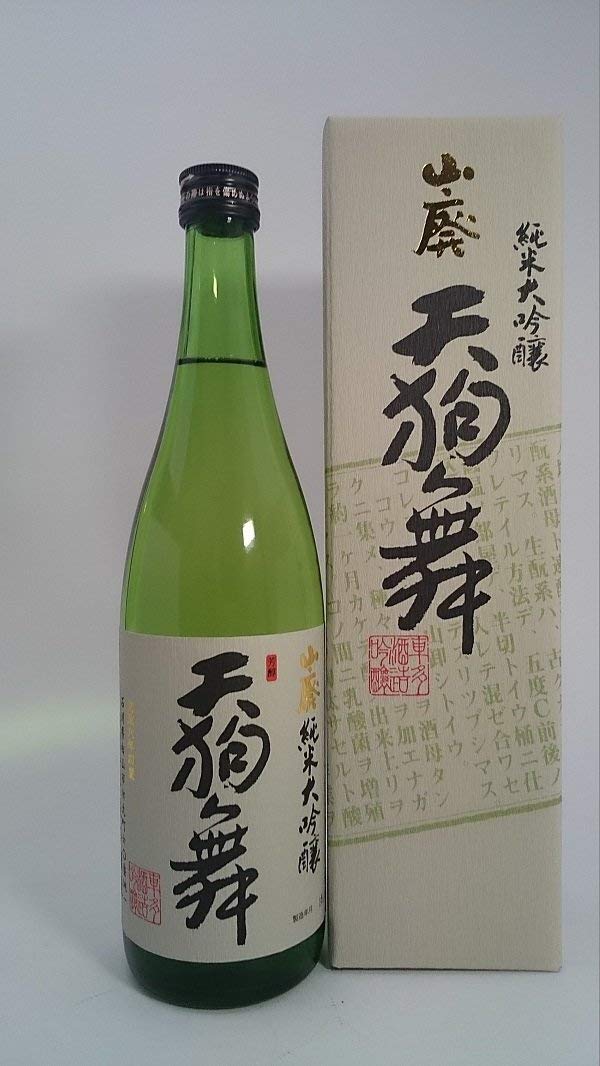 First up is this drink. This is a Junmai Daiginjo uniquely manufactured by Tengumai, utilizing yeast mash that thoroughly incorporates the rice's umami.
It can be used in fancy Japanese restaurants as a go-to ginjo sake while eating.
It is a masterpiece that can be enjoyed visually because of its deep color due to a slow and careful fermentation in low temperatures.
This is a powerful tasting drink that just shouts "sake!", and can be enjoyed both cold and warm.
Recommended snack
This lactic acidic sake goes well with the very cheesy "Calbee Pizza Potato".
Much of the sake made with a "Yamahai fermentation" has a unique acidic flavor similar to yogurt and other dairy products. This acidity matches cheesy foods, creating a "synergistic effect of umami flavors".
Take a bite and gulp the "Tengumai", and you will enjoy a luxurious experience that you will forget you're merely eating a snack.
Ichinokura Special Junmaishu [Sake Miyagi Prefecture 1800ml]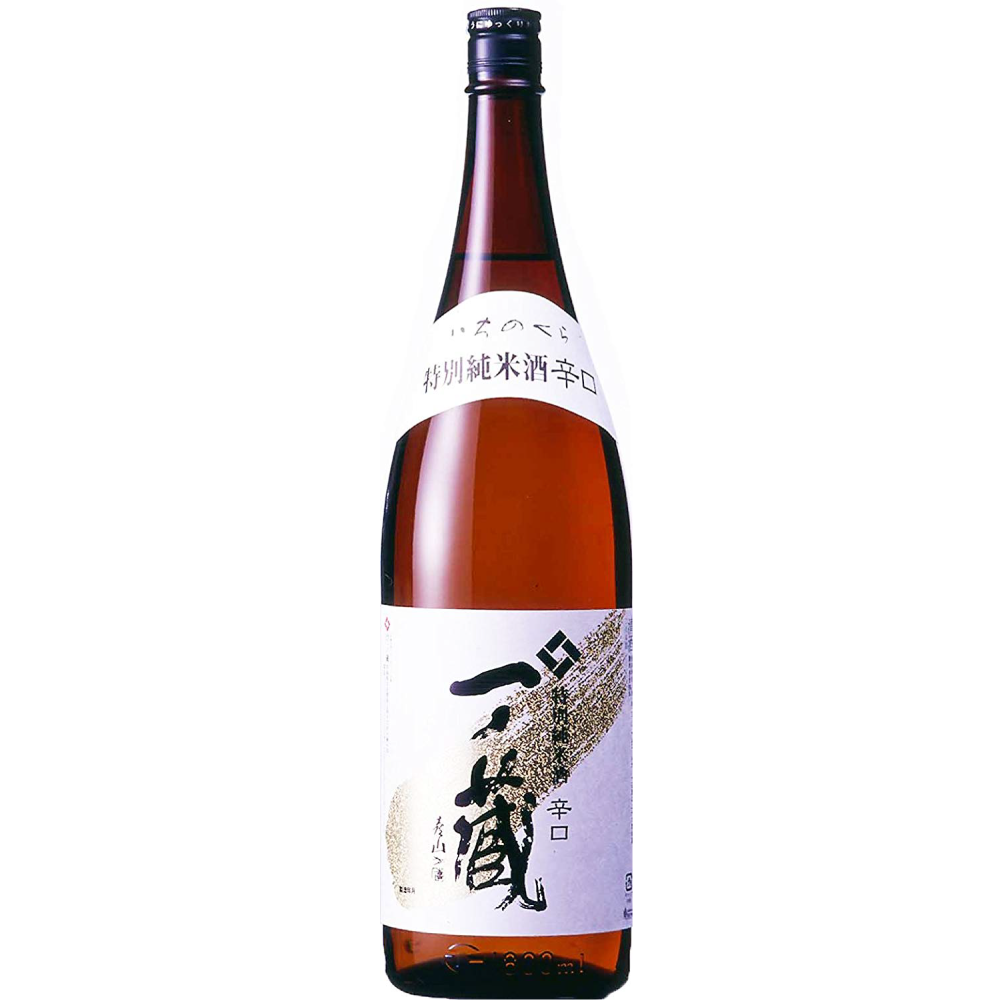 Next up is this sake. This is a handmade special junmaishu that exclusively uses Miyagi's rice as its base, and is carefully prepared. Its original and soft umami of rice melts in a balanced manner, creating an elegant and deep taste. It can be enjoyed cold and warm, and matches foods not limited to Japanese food.
Recommended snack
This sake is a "ripened type" of sake that is fermented for a long time before being sold, and has a rich yet sweet scent, so it matches "Tohato Caramel Corn".
This is because the flavor of the snack and the scent of the sake are similar, creating a great harmony.
Why not give it a try?
Echigo-tsurukame Yeast-Prepared Wine Junmai Ginjo 720ml [Sake Niigata Prefecture]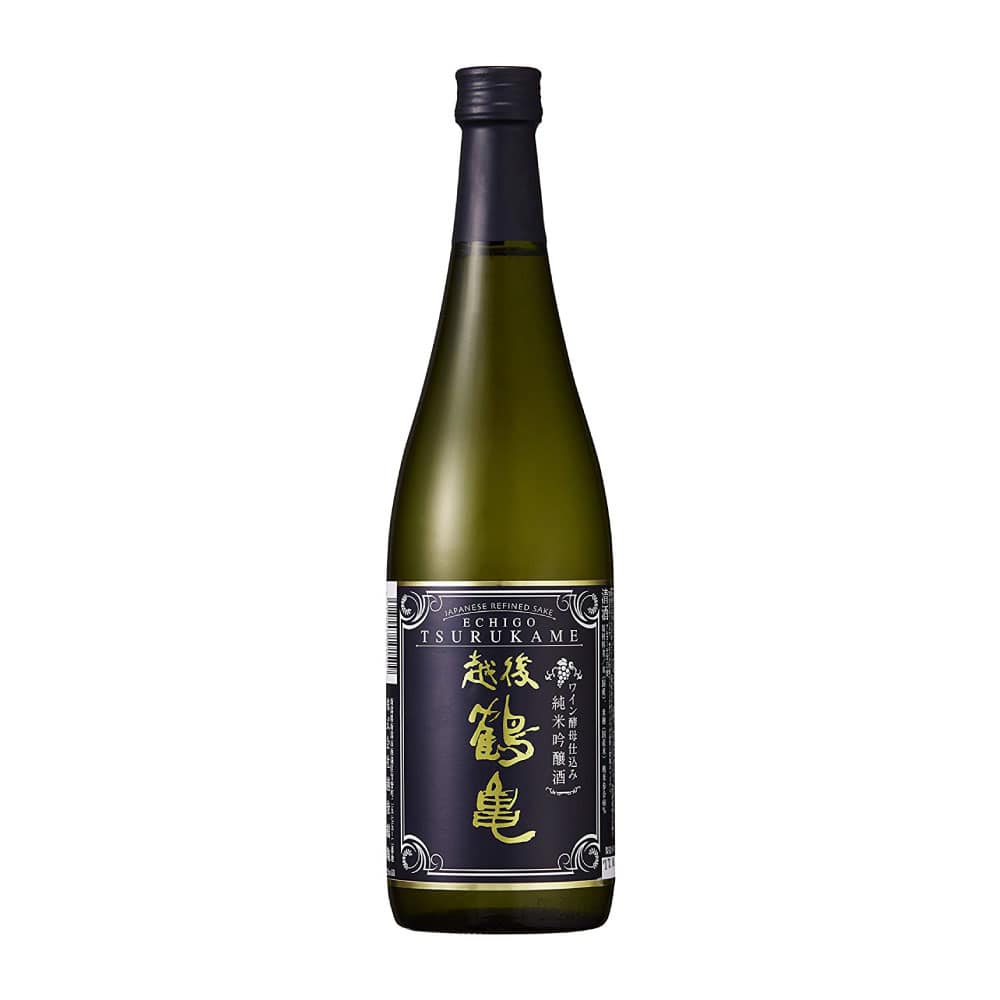 The last sake that we will introduce is "Echigo-tsurukame Yeast-Prepared Wine Junmai Ginjo". It is a junmaishu that uses wine yeast instead of sake yeast. It has an attractive taste that cannot be reproduced with traditional sake. It is sweet (alcohol content -32), but also sour (acidity +4), so it took about 3 years of trial and error to balance these two out. This is a new Japanese sake that has a refreshing sour taste, kind aroma, gentle sweetness, and refreshing acidity. It will be easy for women to drink as well.
Recommended snacks
This sake is both sweet and sour, so it goes perfectly with "Calbee Pizza Potato". The sweet sake and salty snack balance each other out, so you won't be able to stop snacking on this. Since sake is usually had in the evening, be careful not to pig out!
Appetizers
Calbee Pizza Potato 63g x 3bags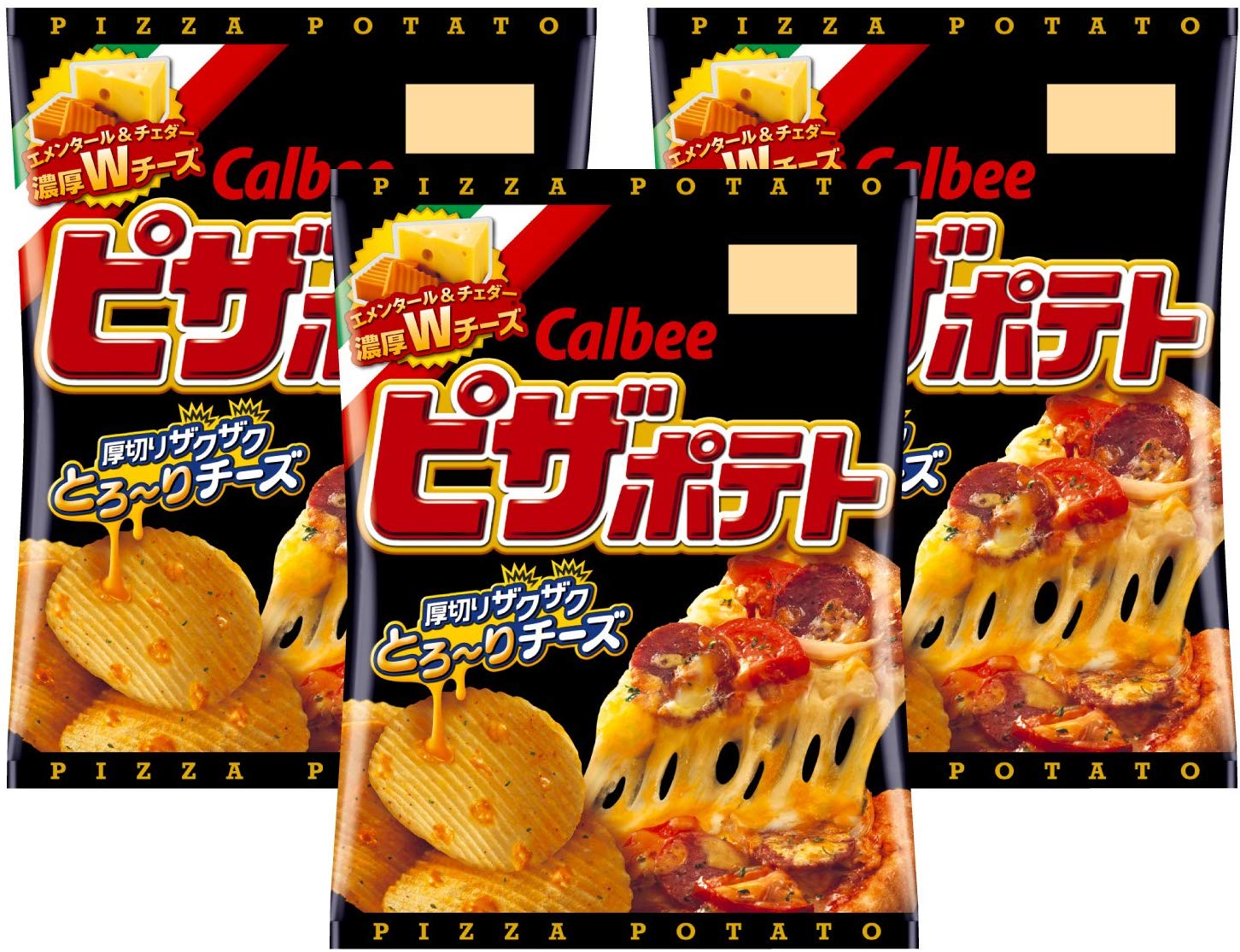 First up is "Calbee Pizza Potato".
It is topped with a double cheese flake.
These are thick and crispy potato chips thoroughly topped with a mild and rich cheese.
This is a thickly sliced potato chip that offers plenty of satisfaction, with an addicting pizza sauce that is rich in cheese and spices.
Tohato Caramel Corn 80g x 3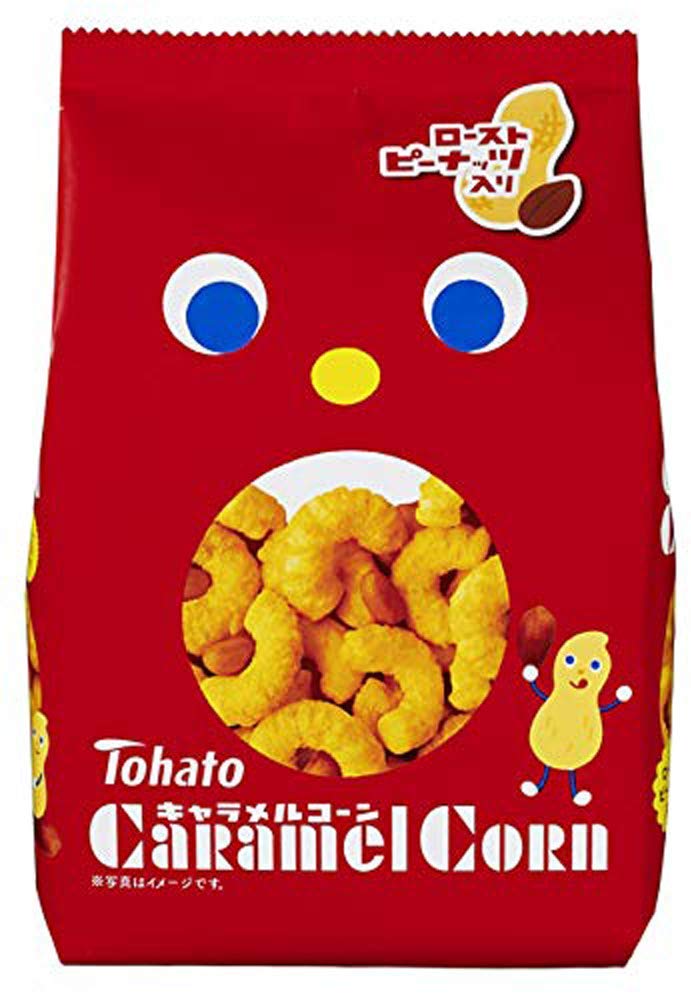 Next up is "Tohato Caramel Corn".
The raw ingredient for this snack is corn kernels called corn grits. This is a snack that boasts the corn's natural sweetness, the peanuts' fragrance, as well as the flavor of caramel.
Enjoy the soft and crispy caramel corn that melts in your mouth, combined with caramel paste and milk, and finished with a more fragrant and gentle taste.
Calbee Kataage Potato Light Salt Flavor 65g x 3 bags

Last up is the "Calbee Kataage Potato Light Salt Flavor", potato chips with a delicious texture, made with a slow and direct-fire kettle frying method that makes for a crispy and addicting snack. They are then seasoned with light salt so that the umami spreads in your mouth with every bite, and allows you to enjoy the pure flavor of the potato.
It has a perfect saltiness and texture that makes you addicted after eating it once.
This is my personal favorite snack, which I definitely want you to try at least once. Definitely give it a try!
Sake vessels
Mino Ware Sake Set Masuko Bamboo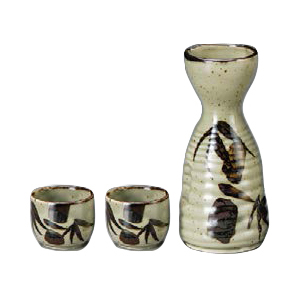 This sake vessel is a kind of Minoyaki. Minoyaki is a type of Japanese pottery and is made in Gifu Prefecture, which produces the most pottery in Japan.
Bamboo paintings are drawn on this vessel, and the colors and designs are very Japanese.
When drinking sake, you can use this set to feel as if you are visiting Japan.
Astringent sake goes especially well with this set. Why not give it a try?
Katakuchi Sake Set Blue Mist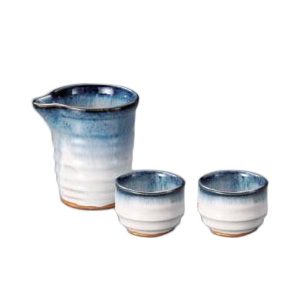 This is also a Minoyaki just like the previous sake vessel. It comes with a tokkuri (sake bottle) and a ochoko.
The top of the vessel is a deep blue and gradually becomes whiter as you go down, and the color and texture are unique to Japan, but the fact that there is a gradation makes this an even more fashionable vibe.
It is perfect for those of you who want to enjoy both a Japanese style as well as a fashionable item.
Drink sake with this vessel and find your inner "cool" self.
Sakazuki Sake Glass Set Fuji Pink White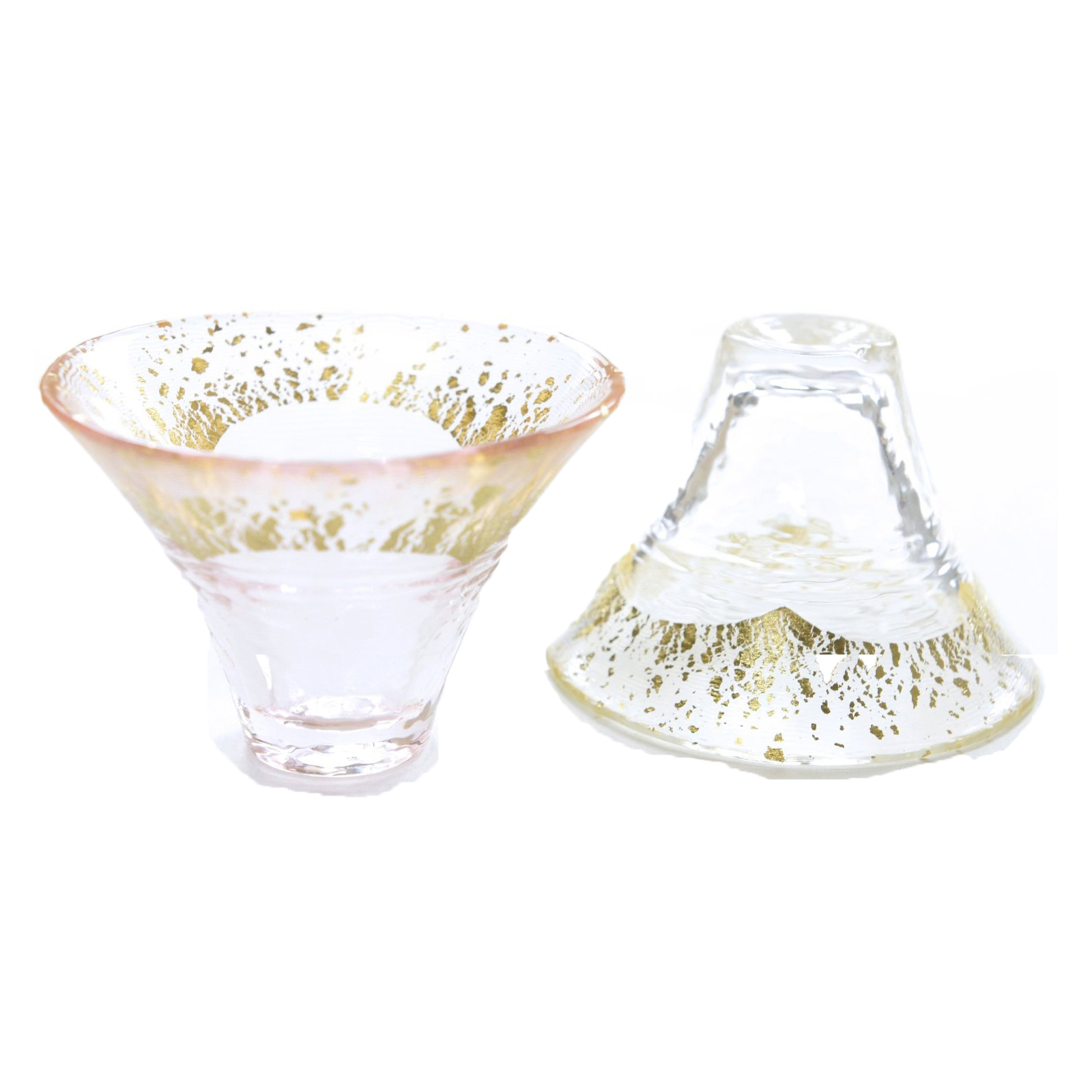 This sake glass is a handmade product of Toyo Sasaki Glass, one of the top manufacturers of Japanese sake vessels famous for their excellent quality.
Because it is handmade by local craftsmen, the size, weight, appearance, etc. may vary slightly depending on the product, so that you can enjoy a special feeling with a one-of-a-kind sake vessel of your own.
Designed with the motif of Mt. Fuji, a famous world heritage site in Japan, it is not only very Japanese but it also has a transparent cuteness and is a popular item among women.
It is also recommended as a gift for people who like liquor, for that special somebody, and for those whom you owe your gratitude to.
How was it! We think that our selection for this month suits both those of you who would like to begin trying Japanese sake from this year, and those of you who want to try different Japanese sake every month. Please do choose your favorite combination!
So, what do you think of this month's special? We hope that those of you who want to try Japanese sake from this year, as well as those of you who want to experience different Japanese sake every month found it interesting. Please do pick the combination you like and try Japanese sake!