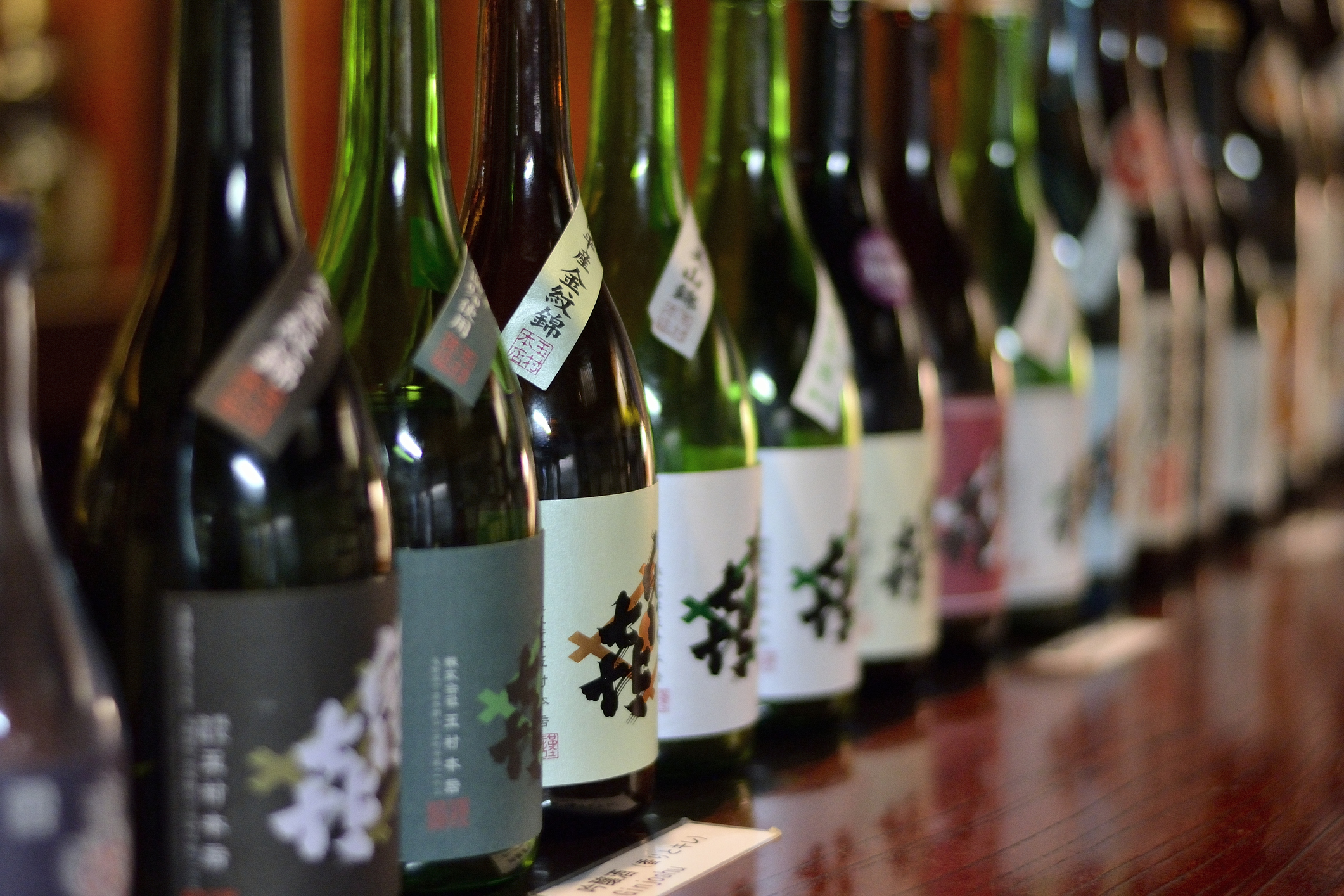 Last month, we introduced "gengo". How was it? This month we will introduce Sake Brewer Comparison Set. You can drink various kinds of Sake!
We will also talk about sakes, snacks, and vessels, as well as recommended ways to drink them and snacks to match drinks!
Saketalk will start selling Japanese sake on a monthly basis this year. We will hand select 3 to 4 types of Japanese sake, snacks, and sake vessels every month, so you can purchase any and as many favorite combinations as you like! Until now, we had been selling sake vessels and introducing sake and vessels separately, but our challenge this year is to try doing it together! We'd like to introduce sake that matches the season such as new sake for winter, summer sake for summer, hiyaoroshi for autumn,etc., and different types of sake from the same brewery such as rice ginjyo and honjozo.
Sake
Popular Niigata Gold Award Winning Sake Brewer Comparison Set 300ml × 5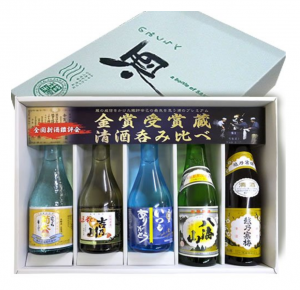 First up is this set product. An "Always thank you" label is attached to the set of popular sake representing Niigata. Allow us to briefly explain each sake. Koshinokanbai White Label Seishu: Has a mild sourness, with a dry yet smooth texture. Heat it up for a richer taste. Hakkaisan Seishu: This sake is the essence of Hakkai brewery, made with the motto of "provide better sake to as many people". Made slowly and carefully via low temperature fermentation. It has a crisp and clear taste, and does not get in the way of the flavors of food.
Funaguchi Kikusui Honshuzou Genshu: Has a fresh fruity taste, rich a proper rich umami, creating an elegant sake. Tennama Seishu: A refined ginjo, and crisp fruity sake. It has a good taste and is recommended for women as well. Specially Selected Dry Yoshinokawa Seishu: A sake with a specifically clear touch to the mouth, and is a upper rank drink that is recommended for those who like dry sake.
This set is good for those of you who want to try multiple sake.
Onna Nakase Junmai Daiginjo Sake 720 ml – makeup box included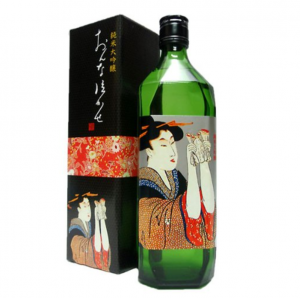 Has a slight Ginjo scent, with a pure luster. The name "Onna nakase" translates to "make women cry". The refined taste flows in the mouth like water trickling down rocks.
The origin of Onna Nakase stems from the local women of Shimada, who wanted to drink slightly sweeter sake that they could drink, so this is definitely recommended to women as well! This product is a hidden gem, and is even called "Sakaya nakase" (make brewers cry" as it is an ultra popular shipping allotment product. This sake is squeezed in the spring and shipped only after half a year of ripening.
Japanese sake Nishikigoi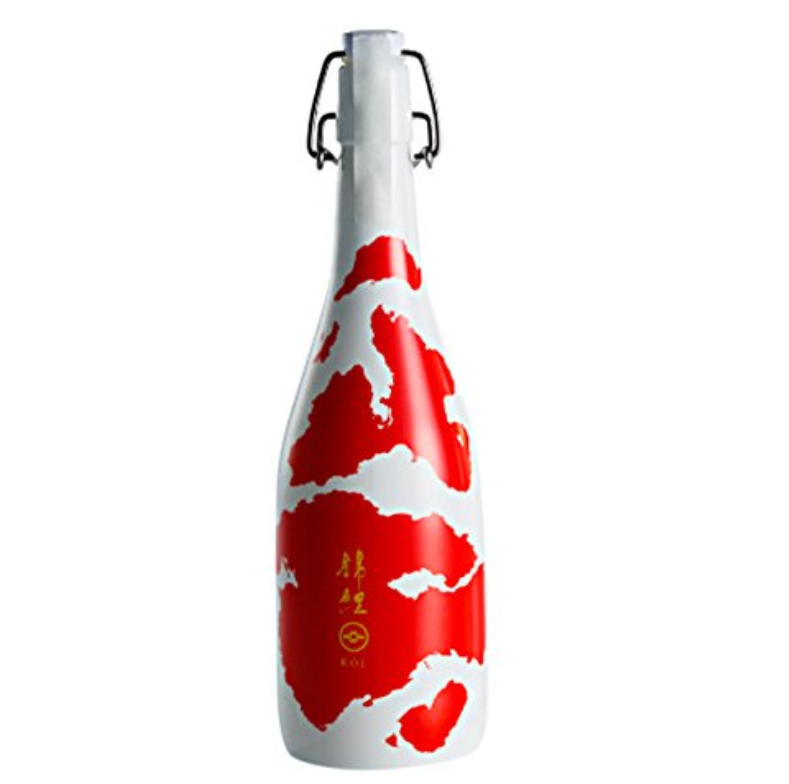 The bottle itself resembles Nishiki carp, and you can more easily "view the carp" by putting the sake in the "attached carton" with a carp shaped window. NIshikigoi is elegant like the Nishiki carp, and is a sake which you cant taste the confident taste hidden within its purity.
As an antithesis to the present day where people drink with their mind, the specification of this sake is unrevealed, but please do rest assured as this sake has been internationally recognized not only for its design but also its quality. Instead of using your mind to grasp its flavor and scent, you can use your nose and mouth, and eyes to purely enjoy this drink.
Appetizers
Yochan Taratara Stick 19g x 5 bags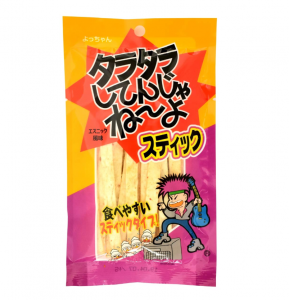 Put this in your mouth and…wait, there's no taste? Give it 5 more seconds, and the taste from the surface of the sheet will start to melt, resulting in a powerful umami and appropriate spiciness that fill your mouth. The fish meat sheet has a fragrant flavor, and does not smell fishy at all. Once you pop, you can't stop. The aftertaste is also very spicy, and you can enjoy its umami for a long time. This is a recommended snack!
Kabayakisan Taro 1sheet x 10 bags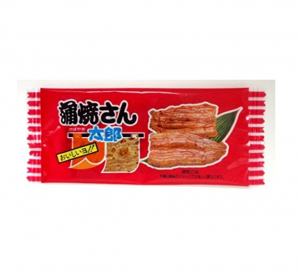 A kabayaki flavored unagi snack, made with minced fish meat. It is sprinkled with squid's flavor, and baked in the oven. Seasoned with mirin, soy sauce, shichimi etc., it has an exquisite crispy texture. The texture will surely become addictive.
Dondonyaki Sauce Flavor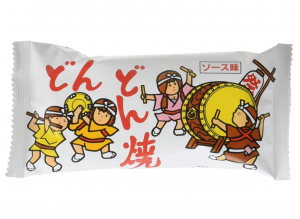 It contains small fried mochi and peanuts. It has a sauce taste which is unusual for rice confectionery. It has a good punch of sourness, and is close to a takoyaki flavor. Rice cakes usually have the same flavor, but this dondonyaki has a nice spicy sauce flavor. Definitely give it a try.
Sake vessels
Usuhari Daiginjo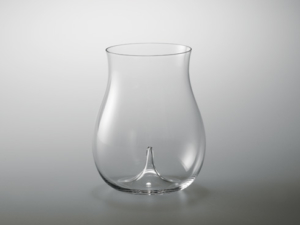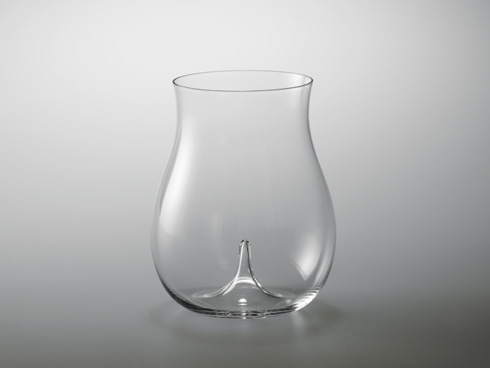 The first characteristic you'll notice is the thinness of the glass work. The smooth texture should help you feel the beginning of summer. It is safe to say that nothing beats drinking cooled sake with this vessel at this time of year.
Also, take a look at the bottom of this vessel and you will see that the design resembles the ripples when you drop something in water. This design should also help bring about a cool feeling.
Tsugaru Vidro 5 Mini Glass Set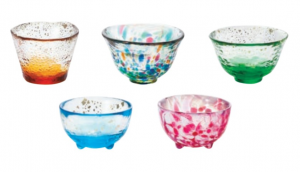 This is a Tsugaru biidoro product that we also introduced last month. The wind chime-like design during this hot season should help you forget the summer heat even for just an instant. We introduced a blue glass last month, but this time we will introduce 5 small cups. Use these appropriately depending on the occasion.
Mino Ware Sake Set Gold Brushstrokes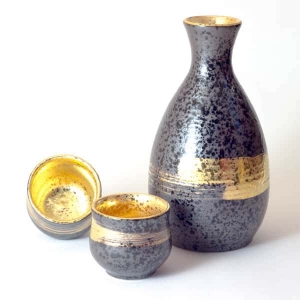 his is the Tsugaru biidoro product that we also introduced last month. Tsugaru biidoro is appealing for the eyes, and it will surely become useful now that it's gotten warmer. We selected the color blue because it especially gives off a cool impression. There are of course other colored biidoro products,
How was it! We think that our selection for this month suits both those of you who would like to begin trying Japanese sake from this year, and those of you who want to try different Japanese sake every month. Please do choose your favorite combination!
So, what do you think of this month's special? We hope that those of you who want to try Japanese sake from this year, as well as those of you who want to experience different Japanese sake every month found it interesting. Please do pick the combination you like and try Japanese sake!