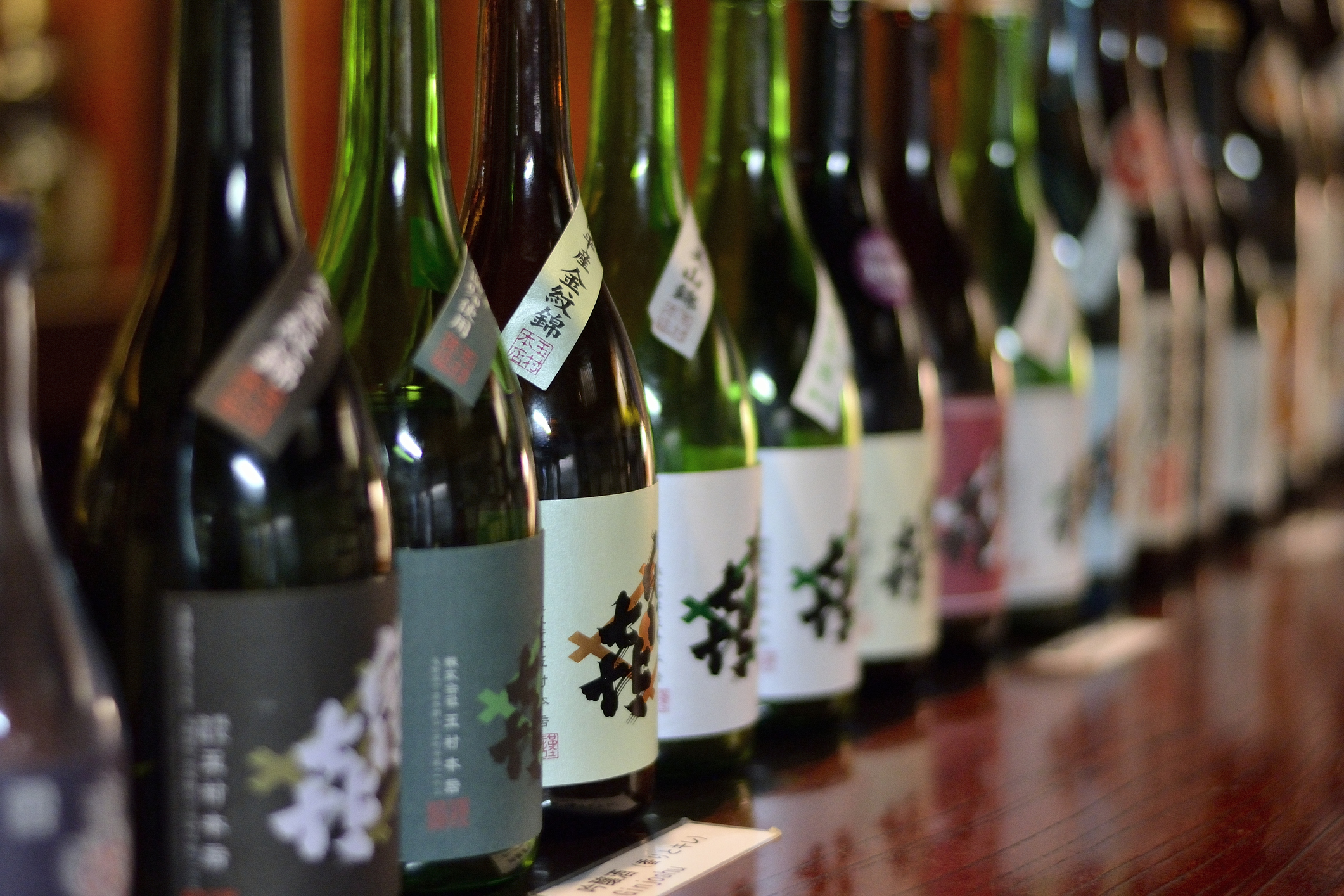 Do you know what Japan's "gengo" is? Gengo refers to a new emperor's era name, and "Meiji", "Showa", and "Heisei" are some examples. This gengo will be renewed in May. The new gengo will be "Reiwa", taken from Manyoushu, a collection of old Japanese poetry. The meaning of this name appears to have been explained in various ways in many countries, but the English station BBC's definition was the easiest to understand, and it is as follows.
Rei can mean "order", as well as"auspicious"or"good".
Wa often means "harmony" and is also used for "peace".
The "gengo" system is very rare throughout the world, so why not celebrate this momentous occasion together?
So, for this issue we will introduce sake that is appropriate for celebrations and new beginnings.
Saketalk will start selling Japanese sake on a monthly basis this year. We will hand select 3 to 4 types of Japanese sake, snacks, and sake vessels every month, so you can purchase any and as many favorite combinations as you like! Until now, we had been selling sake vessels and introducing sake and vessels separately, but our challenge this year is to try doing it together! We'd like to introduce sake that matches the season such as new sake for winter, summer sake for summer, hiyaoroshi for autumn,etc., and different types of sake from the same brewery such as rice ginjyo and honjozo.
Sake
Hatsugokoro Yamahai Junmai Daiginjo 1 Year Stored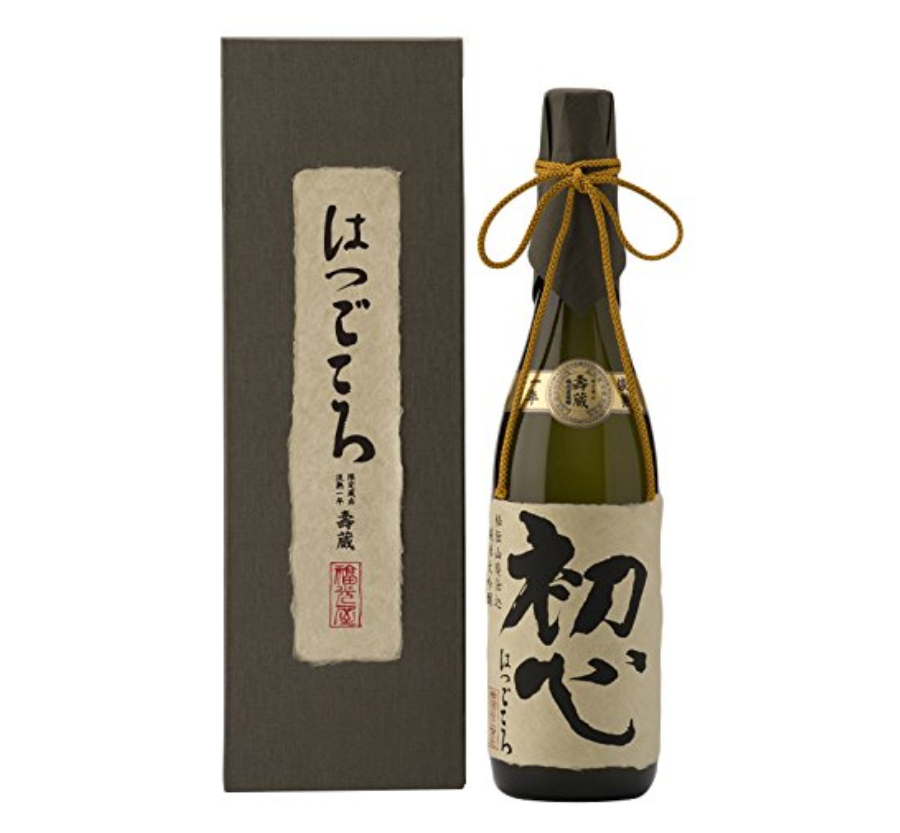 Up first is this sake. Hatsugokoro refers to "the thought and / or feeling you first had" and is used in Japan as a way to mean "go back to basics". We chose this sake as we want you to start with a refreshed mindset along with the new gengo! This sake is the original source of Yamahai Daiginjo which the brewers have gone back to basics to create. Its delicate feel and youthful flavor combine to create a savory taste.
We recommend it cold or room temperature!
Kiwami Hijiri "Welcome, Reiwa Era" Omachi Junmai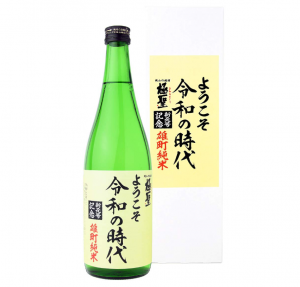 This is a special limited edition which includes the gengo in the name itself, which makes it a rare sake. It is limited, so if you miss this chance there won't be another! Made in Okayama's brewery, the manufacturers are very picky about the rice and
We also recommend this cold or room temperature. It's too hot this time of year to drink it warm!
Japanese sake Nishikigoi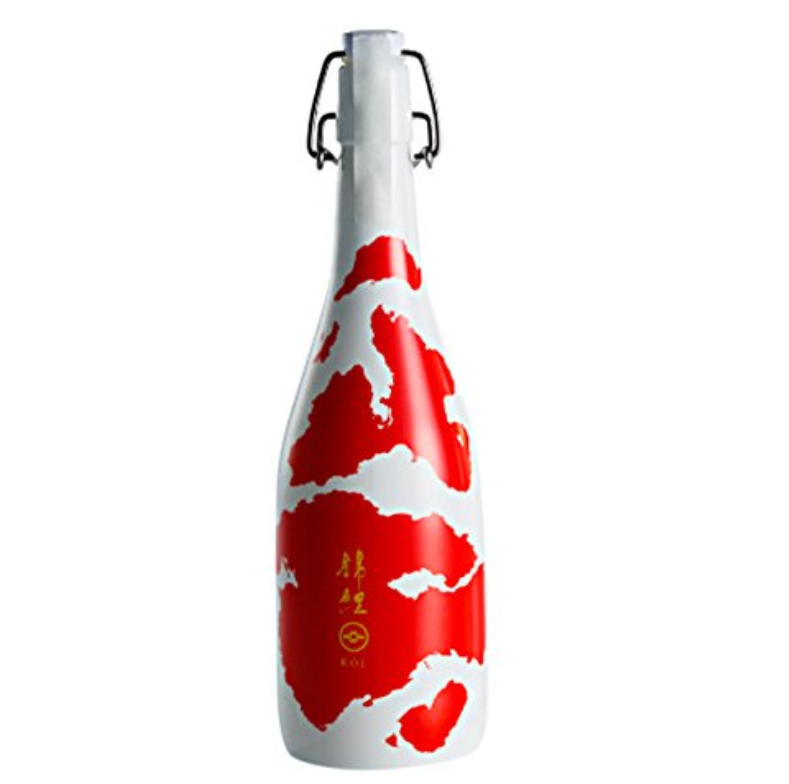 A sake using carp, thought to be good luck in Japan, as a motif. It is a popular Japanese gift and souvenir. The flavor consists of umami just as you'd expect from Niigata's Junmai sake, and is a pure sake with a clear, light taste. As an antithesis to the current era drinkers who tend to "drink with their head", Nishikigoi purposely does not disclose the specs of the sake.
Therefore it is also hard to recommend the best way to drink this, so find the best temperature that suits your needs!
Appetizers
Snack calpa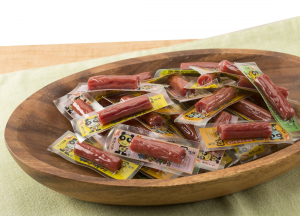 First up for snacks is the saketoba. It uses salmon from Hokkaido with the skin removed, and is cut Made with a base of chicken and added pork. It has a soft texture with little spiciness so that young children can also enjoy. A snack made targeting children, but is a ultra popular product that boasts adult fans as well. It is an all-purpose snack that matches with any sake, and is a staple of snacks to go along with alcohol in Japan, and it is obviously perfect with sake as well. We recommend eating it along with Hatsugokoro!
Black Thunder

Another popular Japanese snack. An easy-to-eat-sized snack, made of blended cocoa cookies and plain biscuits, coated with chocolate. It has a thick chocolate flavor, so it goes well with the dense Hatsugokoro, as well as the light Nishikigoi!
Happyturn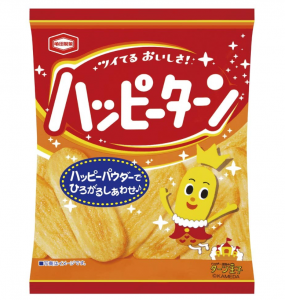 A very popular snack using rice. The sweet and salty "Happy Powder" is so good that you will definitely lick it off your fingers! Because it is made from rice just as Japanese sake, it matches all of the sake we introduced today. This also has a "nice" flavor and is recommended for children, not just for eating with sake!
Sake vessels
Nousaku Tin Sake Cup Sakazuki Set Gold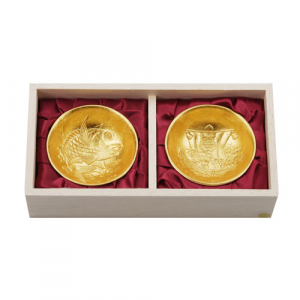 A vessel that is perfect for celebratory occasions! It has long been used for celebratory events and by notable people. A gorgeous dish with gold and silver in the bowl. It is often chosen as a marriage gift. Once you combine this vessel with Nishikigoi, you will be able to enjoy the luxury of Japan at once!
Hinoki Cypress Masu Wooden Sake Box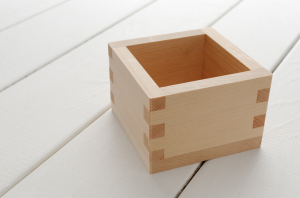 The first vessel we introduce made of hinoki (wood). It is fancy to drink alcohol with hinoki. How about enjoying a drink with it in accordance to the festive mood? A common way to use it in Japan is to put a think glass in the center of the hinoki, and to pour the sake so that the spilt sake is collected in the vessel. Once you drink the sake in the glass, pour the sake in the vessel back in to the glass, so it's like getting two servings in one.
Glass Sake Cup Light Blue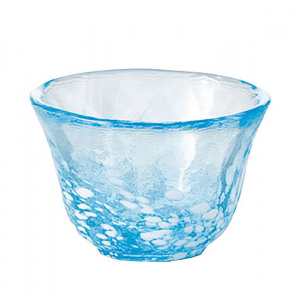 his is the Tsugaru biidoro product that we also introduced last month. Tsugaru biidoro is appealing for the eyes, and it will surely become useful now that it's gotten warmer. We selected the color blue because it especially gives off a cool impression. There are of course other colored biidoro products,
How was it! We think that our selection for this month suits both those of you who would like to begin trying Japanese sake from this year, and those of you who want to try different Japanese sake every month. Please do choose your favorite combination!
So, what do you think of this month's special? We hope that those of you who want to try Japanese sake from this year, as well as those of you who want to experience different Japanese sake every month found it interesting. Please do pick the combination you like and try Japanese sake!