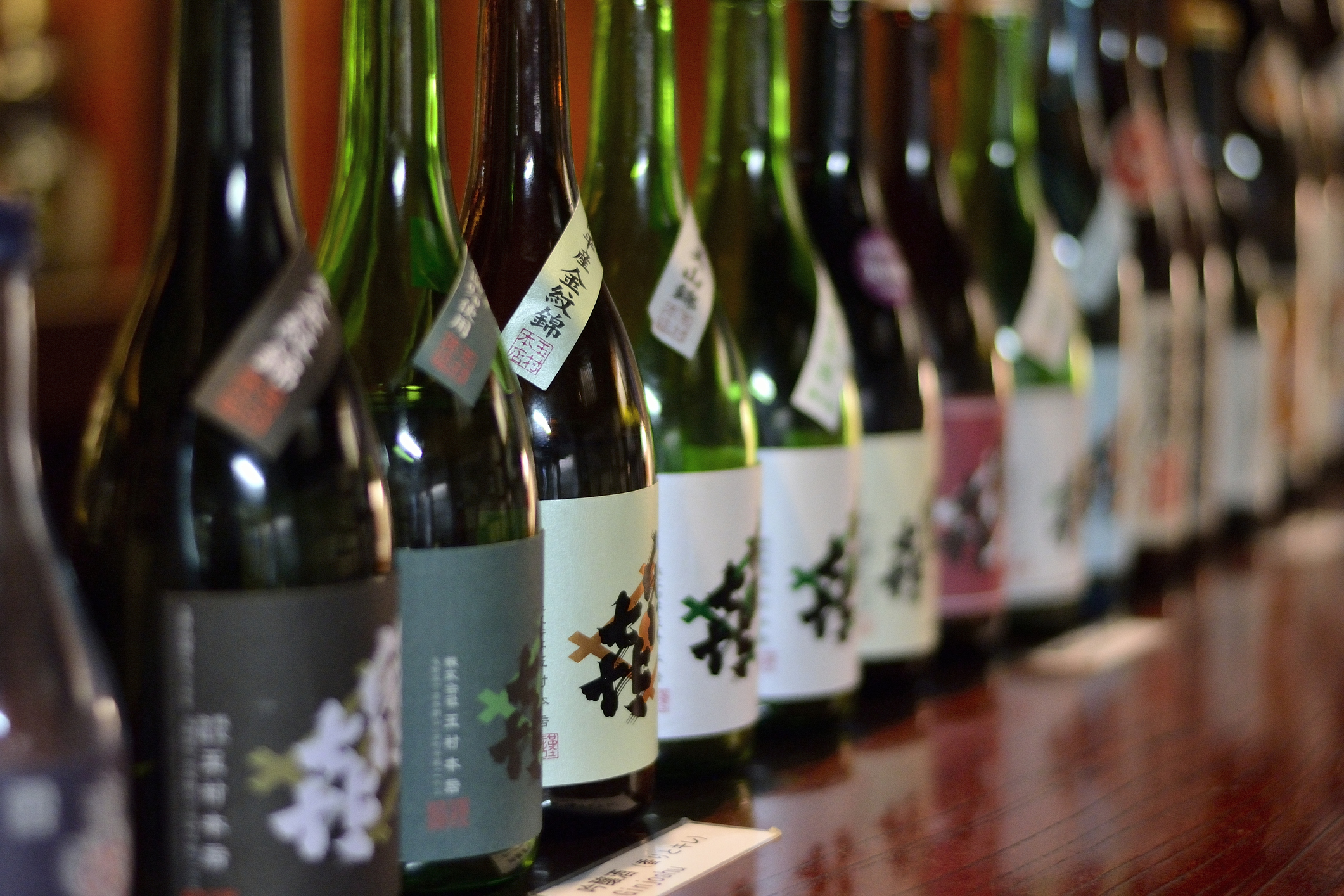 How were last month's products?
In Japan, July is the season when it gets hotter and you start craving cold drinks.
How about cold sake during this hot time?
Saketalk will start selling Japanese sake on a monthly basis this year. We will hand select 3 to 4 types of Japanese sake, snacks, and sake vessels every month, so you can purchase any and as many favorite combinations as you like! Until now, we had been selling sake vessels and introducing sake and vessels separately, but our challenge this year is to try doing it together! We'd like to introduce sake that matches the season such as new sake for winter, summer sake for summer, hiyaoroshi for autumn,etc., and different types of sake from the same brewery such as rice ginjyo and honjozo.
Sake
Endo Shuzojo Sake comparison set 300ml ✕ 5 bottles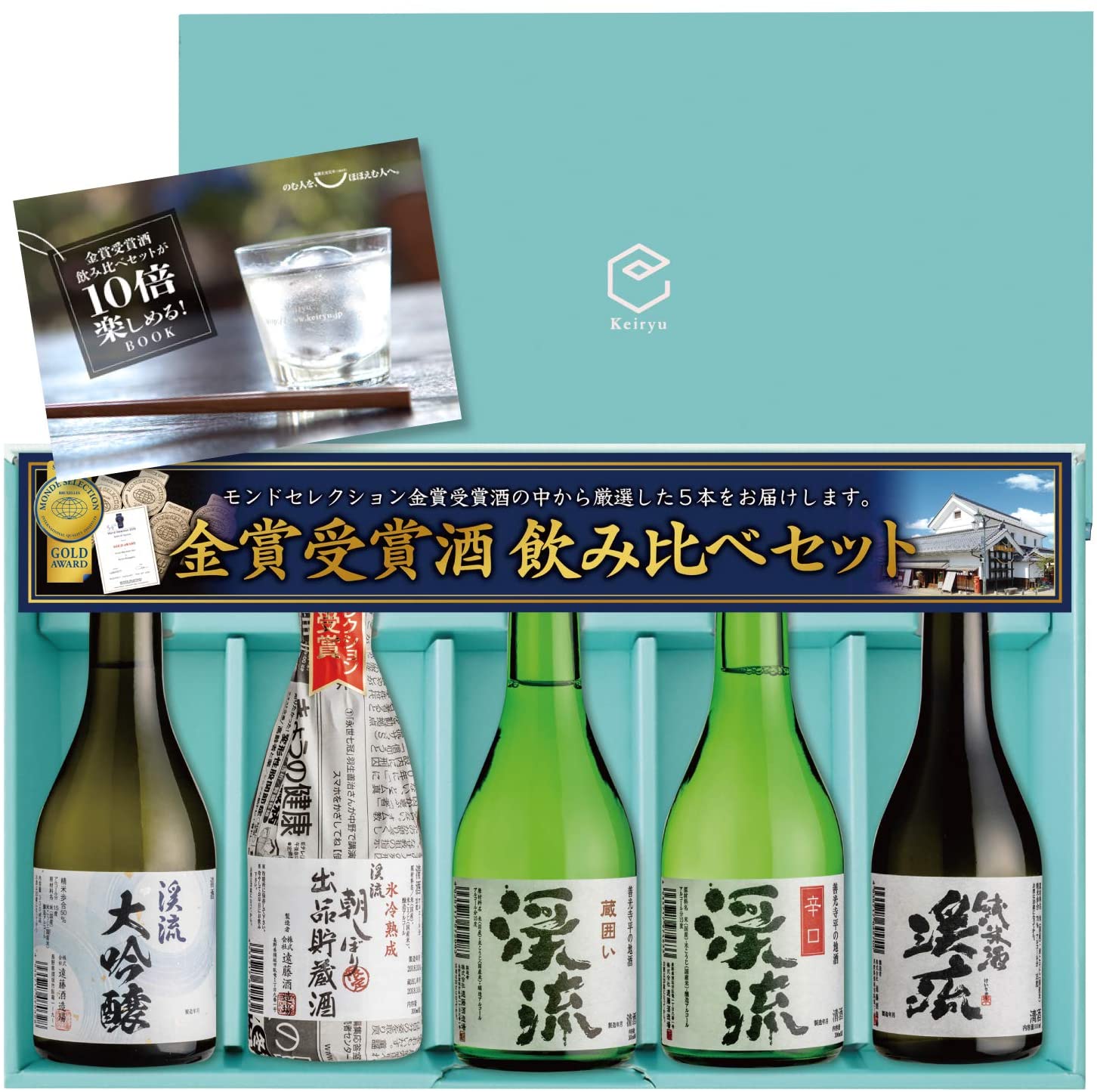 It is a sake-only drink comparison set which contains the most popular sakes of Endo Shuzo that won Japan's first iTQi (International Taste Institute) Crystal Award and has also won the global Monde Selection award. A drink comparison set of 300ml sake bottles which sell over 10,000 sets annually as gifts and presents. All the bottles are 300ml which allow you to taste high quality sake without losing its taste, making this set a very popular sake gift set.
Try out the various brands while relaxing and sipping at home.
【Keiryu Daiginjo】
Daiginjo is very popular among Japanese fanatics. Daiginjo refers to sake with 50% or more of the rice used for sake polished) but "Keiryu Daiginjo" at the Endo Shuzo polishes Yamadanishiki from Hyogo Prefecture to 39%, making it a bit different from other daiginjo! Please drink and see the difference. Look out for the mash that has been fermented at a low temperature for a long period (48 days). Furthermore, the balance between the taste and aroma is created with the Alps yeast (limited yeast in Nagano Prefecture). It has a fruity aroma and a refreshing dry taste, so it goes well with Japanese food.
【Asashibori Syuppin Chozoshu】
"Keiryu Asashibori Syuppin Chozoshu" received the Monde Selection Gold Medal for 12 consecutive years, the IWSC (International Wine & Spirits Competition) Gold Medal, and a very difficult 3 stars at the iTQi and is a limited liquor of the same brew as the award-winning sake that won three crowns. It is a sake that is popular with sake connoisseurs with its flavor of sake's true essence, umami, sweetness and sourness. "Asashibori Syuppin Chozoshu" uses the mash of "Keiryu Asashibori" that has been selling for more than 20 years in their warehouse. It is aged for 3 days at low temperature, has an alcohol content of 20 degrees, packaged in a bottle and put in an instant refrigerator. It is a popular sake that has a well-balanced umami, sweetness and sourness of sake. It is wrapped in newspaper in order to block the light and to ferment it carefully. The sake has a high alcohol content, so enjoy it while sipping.
【Keiryu Junmai Sake】
Junmai sake is said to be the most popular category of sake. You can taste the sweetness and umami of rice, which is the main ingredient of sake. Among them, the 2014 Monde Selection Gold Award winner, "Keiryu Junmai Sake," brings out the umami of the rice because it is fermented at a low temperature. It is a junmai sake that can be enjoyed deliciously both cold or warm.
【Keiryu Dry】
Dry is arguably the most popular category of sake. Keiryu Dry is a sake with a soft mouthfeel and a sharp taste, which makes it a sake that makes the most of the taste of a dish. Therefore, this is the one we would like you to try with nibbles for sake.
【Keiryu Kurakakoi】
Keiryu Kurakakoi is one of the sakes that is most loved and drunk in this brewery. The brewery is highly confident of this product that has been fermented in the sake brewery for more than half a year. The mellow sweetness and sharpness are its notable characteristics. You can enjoy it at room temperature or hot.
【A drinking person, to a smiling person】
"A drinking person, to a smiling person" is the origin of Endo Shuzo's sake brewing.
Drinking delicious sake with delicious nibbles, with your friends is a feeling that you can't describe in words. There are always smiles around sake. This sake brewery will continue to product sake that accompanies smiles.
Char-BENNETT Nakadori Junmai Daiginjo 720ml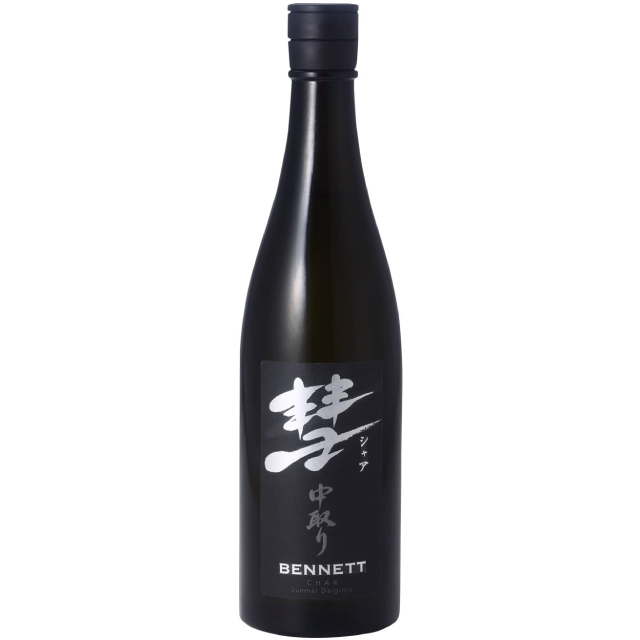 Raw materials and ingredients
Rice (domestic) rice malt (domestic rice)
Junmai Daiginjo made up of the best parts with an excellent balance of flavors, excluding "arabashiri" and "seme".
A rich and fruity scent. When you put it in your mouth, you can feel the clear taste and sweetness of rice.
The aftertaste is that of a refreshing sake quality that disappears like a comet. It is also recommended for women. Enjoy the scent in a wine glass.
★Compatible dishes★
Excellent compatibility with Western dishes such as gratin and stew.
Also great with Calbee Jagarico Nori Salt Butter flavor 52g x 12 bags.
■ Nagano Prefecture: Endo Brewery
●Type/Daiginjo Sake
●Rice polishing ratio / 60%
● Alcohol content / 15 degrees
● Sake degree / -1 Acid degree / 1.4
●How to drink / ◎ Cold ○ Room temperature, rock
Shichiken Junmai Sake Fuurin Bizan [Sake Yamanashi 1800ml]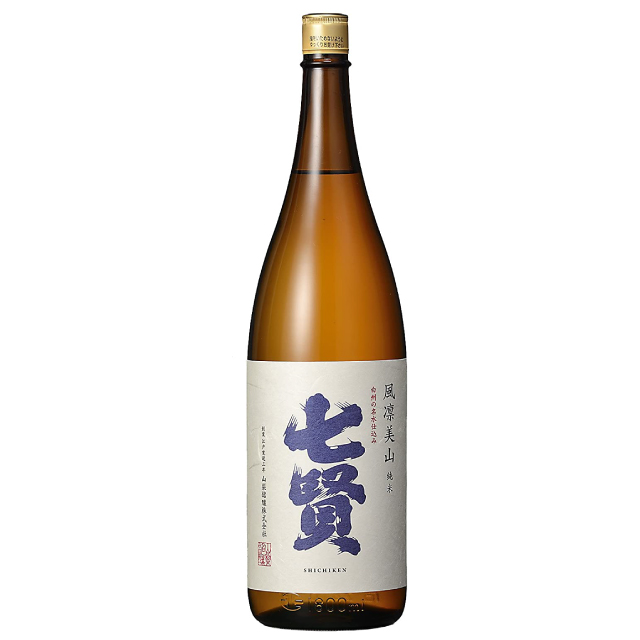 It is a junmai sake prepared with "Hitogokochi", a suitable rice for sake brewing, which has been contract-cultivated in the local city of Hokuto. The refined and light sweetness and the umami of rice go through your nose. It has a slight sweetness and a refreshing liquor quality from its very first sip to its aftertaste. It is a type of sake that can be enjoyed with a wide range of dishes.
The refreshing sake quality and the mellow taste of Ezaki Glico Pocky Afternoon Luxury (chocolate) make for a great combination.
Why not give it a try?
Appetizers
Calbee Jagariko Nori Salt Butter flavor 52g × 12 pieces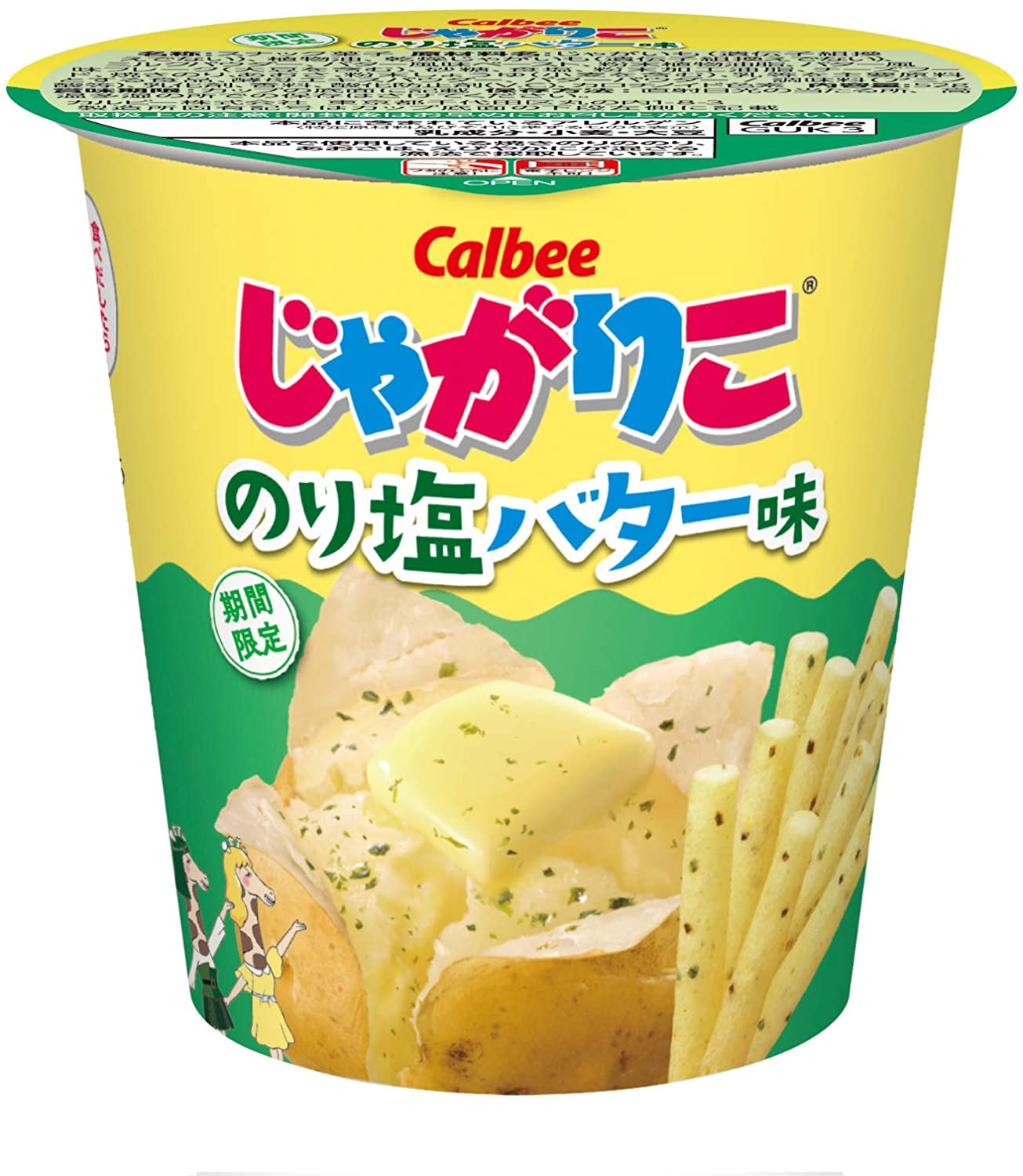 The mellow richness of butter is applied to the fragrant paste.
The flavor of the seaweed enhances the taste of potatoes, giving it a rich and deep flavor.
The flavor of the seaweed spreads throughout your mouth first, and then you can feel the rich butter taste in the latter half. It's a delicious taste that is loved by both seaweed lovers and butter lovers.
Per bag 52g (energy 259kcal, protein 3.5g, fat 12.5g, carbohydrate 33.2g, salt equivalent 0.9g)
Ingredients: potato (not genetically modified), vegetable oil, dried potato (not genetically modified), milk powder, butter flavor paste, powdered vegetable oil, butter flavor flakes (including soybeans), sugar, salt, powdered oil, cheese food, grilled seaweed, sea lettuce, powdered soy sauce (including wheat), foods containing milk as the main raw ingredient, yeast extract powder, butter powder/seasoning (amino acids, etc.), emulsifiers, flavors, antioxidants (VC), carotenoids pigments
Content: 52g x 12 pieces
Product size (height x depth x width): 9.2 cm x 26.8 cm x 34.8 cm
Morinaga Seika Ramune 20 bottles set Glucose 90% included

White dots on green bottle… The original package is now available from Morinaga Ramune, a classic of confectionery that has been loved for over 40 years!
The cute silhouette of tamine (soda) shines on the chic navy background♪
90% glucose blend, for everyone who fights hard at their desk.
Allergy indication:
*This product contains milk and gelatin.
*Manufactured using the same equipment as products that include eggs.
Ingredients: glucose, tapioca starch, milk calcium/acidulant, emulsifier, fragrance, (including some milk ingredients and gelatin)
Product size (height x depth x width): 15.2cm x 12.2cm x 11.1cm
Ezaki Glico Pocky Afternoon Luxury (Chocolate) Large box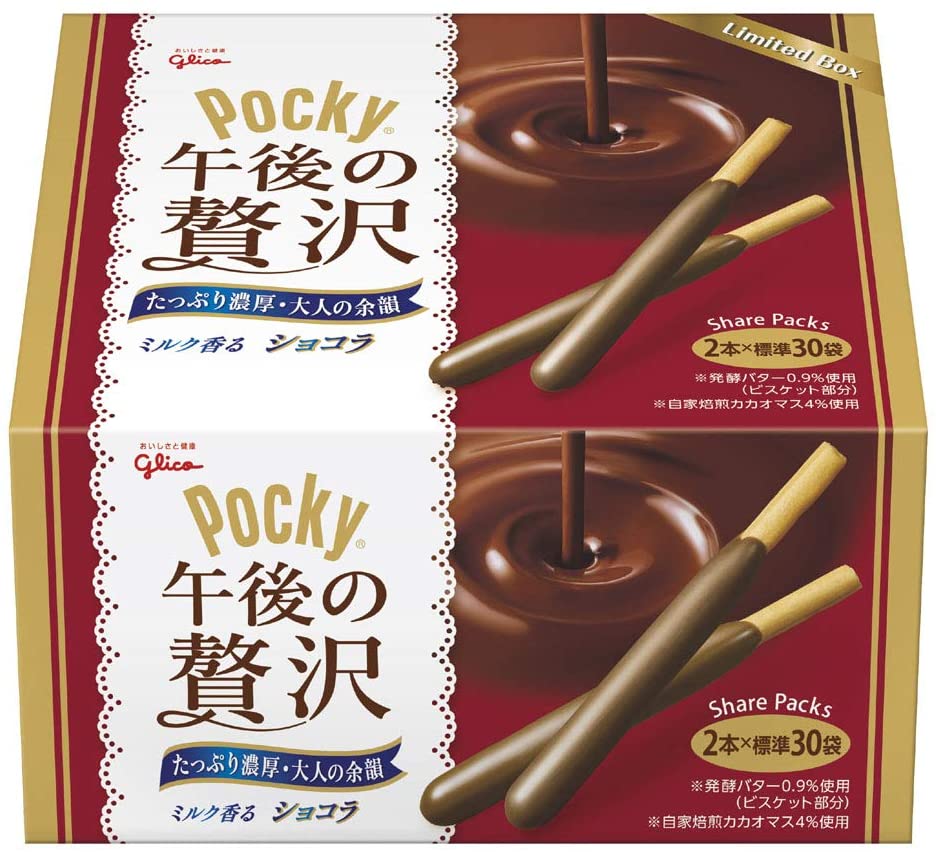 A crispy biscuit with fermented butter, coated with chocolate using carefully selected ingredients. The rich flavor that spreads throughout your mouth until the very last bite is perfect with coffee and tea. One bag contains 2, so add to your coffee cup or tea and enjoy a luxurious, adult coffee time.
Ingredients: sugar, wheat flour, whole milk powder, cacao mass, cocoa butter, vegetable oil, lactose, shortening, wheat protein, milk seasoning (fresh cream, skim milk powder, lactose, sugar), fermentation butter, salt/emulsifier, leavening agent, fragrance, seasoning (inorganic salt), (including some dairy ingredients, wheat, soybeans)Product size (height x depth x width): 8 cm x 12.8 cm x 17 cm
Sake vessels
Arita Ware Sake Set Yuno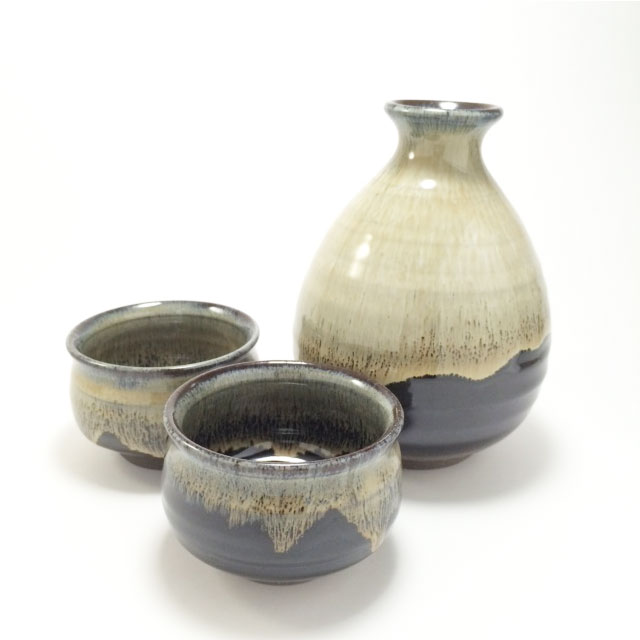 Arita Ware Sake Set Stripes is a piece of Arita Ware, made in the town of Arita, Saga Prefecture.
Also known as Imari Ware, Arita Ware is the first porcelain ware in Japan, and has been favored for over 400 years not only in Japan but in Europe as well.
Feel and look at the beautiful masterpiece handmade by local craftsmen!
Size:
Tokkuri server × 1: 390ml (13.2oz)
Ochoko cup × 2: 100ml (3.4oz)
Material: Porcelain
Made in: Saga, Japan
Edo glass Yachiyo-Gama Sake Set【Paper Boxed】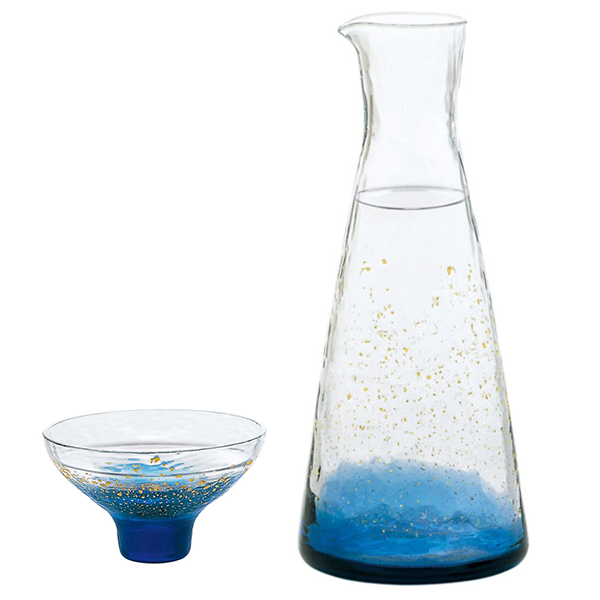 Product Details of Edo glass Yachiyo-Gama Sake Set
The Yachiyo-Gama Tokkuri was created by the techniques of Edo Glass, a designated Japan Traditional Craft.
With the highlights of refreshing blue, it can be said this tokkuri is the perfect sake vessel to enjoy cold sake.
The design brings a sense of coolness, so before savoring the flavors, let your eyes drink in the coolness.
Pouring in some karakuchi, dry, Sake, the temptations of the deliciousness induced by your eyes can be quickly satisfied.
In addition to the material, colors, Japanese tokkuri have the unique characteristic of being less round. Resembling more of a straight line, the design suggests it is more appropriate for a cold sake than a warm sake.
The manufacturing methods of Edo Glass involves wrapping the molten glass around the iron, with the skilled craftsmen forming the shape.
Being created by hand, even if the same series is purchased, neither the design nor the colors of two pieces will be completely the same.
For Sake lovers who want a one of kind-only one sake vessel, we recommend this product.
A sense of luxury can be felt from the gradation from the deep blue, the gold specks scattered like stars. This sake vessel set is a respectable gift item as well.
A sake vessel set for a variety of different people. Sake lovers who appreciate Japanese traditional crafts or those who just love beautiful items. It may also be given to those who you would like to take an interest in Japanese culture. Many options with this sake vessel set.
Content: 1 Tokkuri Flask and 2 Sakazuki Cups
Capacity:
Tokkuri Flask: 300 ml (10.2 oz)
Sakazuki Cup: 120 ml (4.05 oz)
Size:
Tokkuri Flask: φ38mm×H175mm×W75mm
Sakazuki Cup: φ95mm×H53mm×W95mm
Material: glass
Heat-resistant Glass Katakuchi Sake Set【Paper Boxed】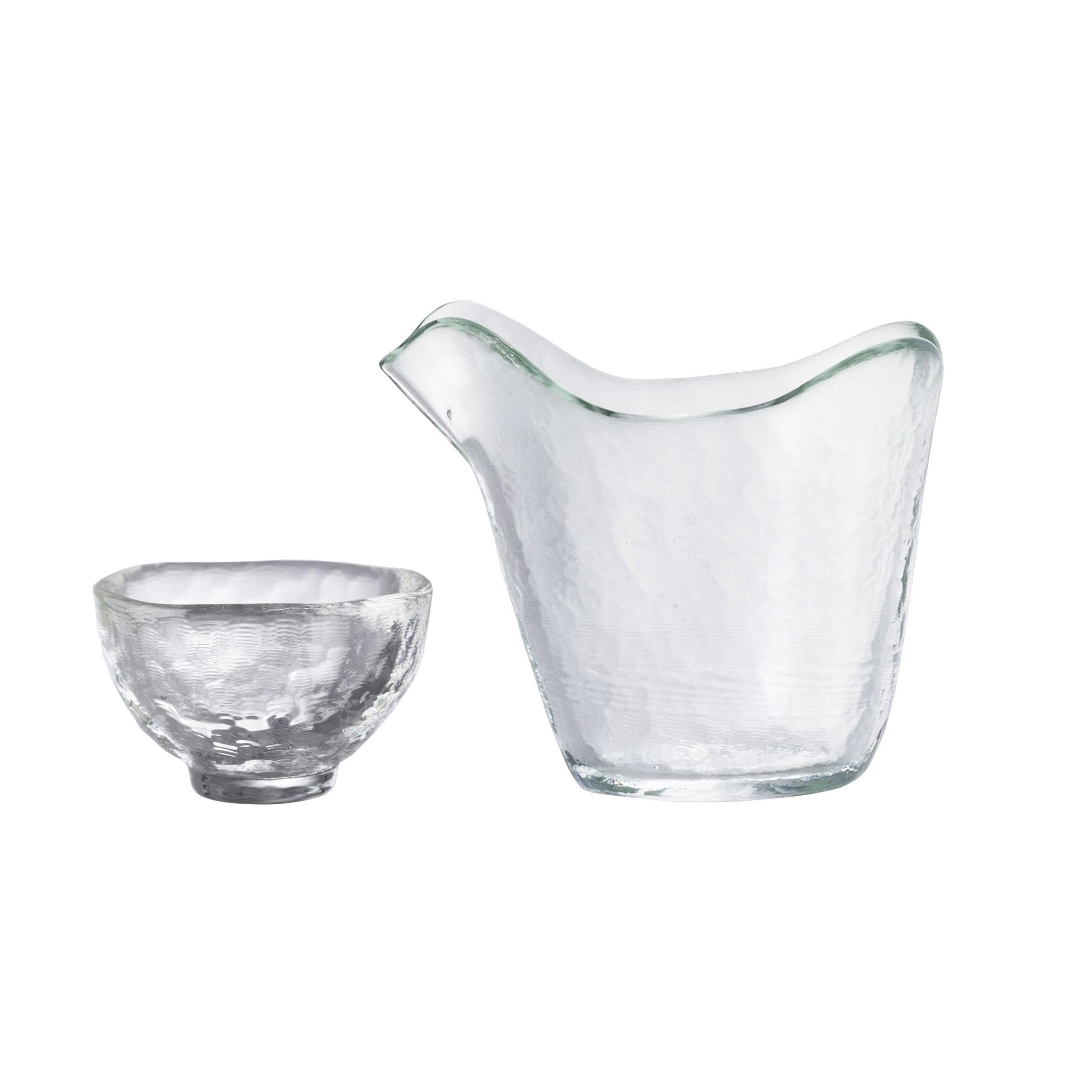 Heat-resistant Glass Katakuchi Sake Set to brighten your Sake time!
This handmade glass Katakuchi jug server with minimalist design makes your drinking time more relaxing and delightful. This product is made by the Japanese glass maker Tsugaru Vidro which is famous for its heat-resistant glass ware.
– Each item is hand made by the local craftsmen. Size, weight, appearance, etc. of each item may vary.
– Microwavable and dishwasher proof (Heat-resistant temperature: 120℃)
– Can hold cold and hot water
Content: 1 Katakuchi Server and 2 Ochoko Cup
Size:
Katakuchi Server: Ø11.5 x H9 cm
Ochoko Cup: Ø6.1 x H6.1 cm
Capacity:
Tokkuri Flask: 270 ml
Ochoko Cup: 50 ml
Material: Heat-resistant Glass
Made in: Aomori, Japan
How was it! We think that our selection for this month suits both those of you who would like to begin trying Japanese sake from this year, and those of you who want to try different Japanese sake every month. Please do choose your favorite combination!
So, what do you think of this month's special? We hope that those of you who want to try Japanese sake from this year, as well as those of you who want to experience different Japanese sake every month found it interesting. Please do pick the combination you like and try Japanese sake!