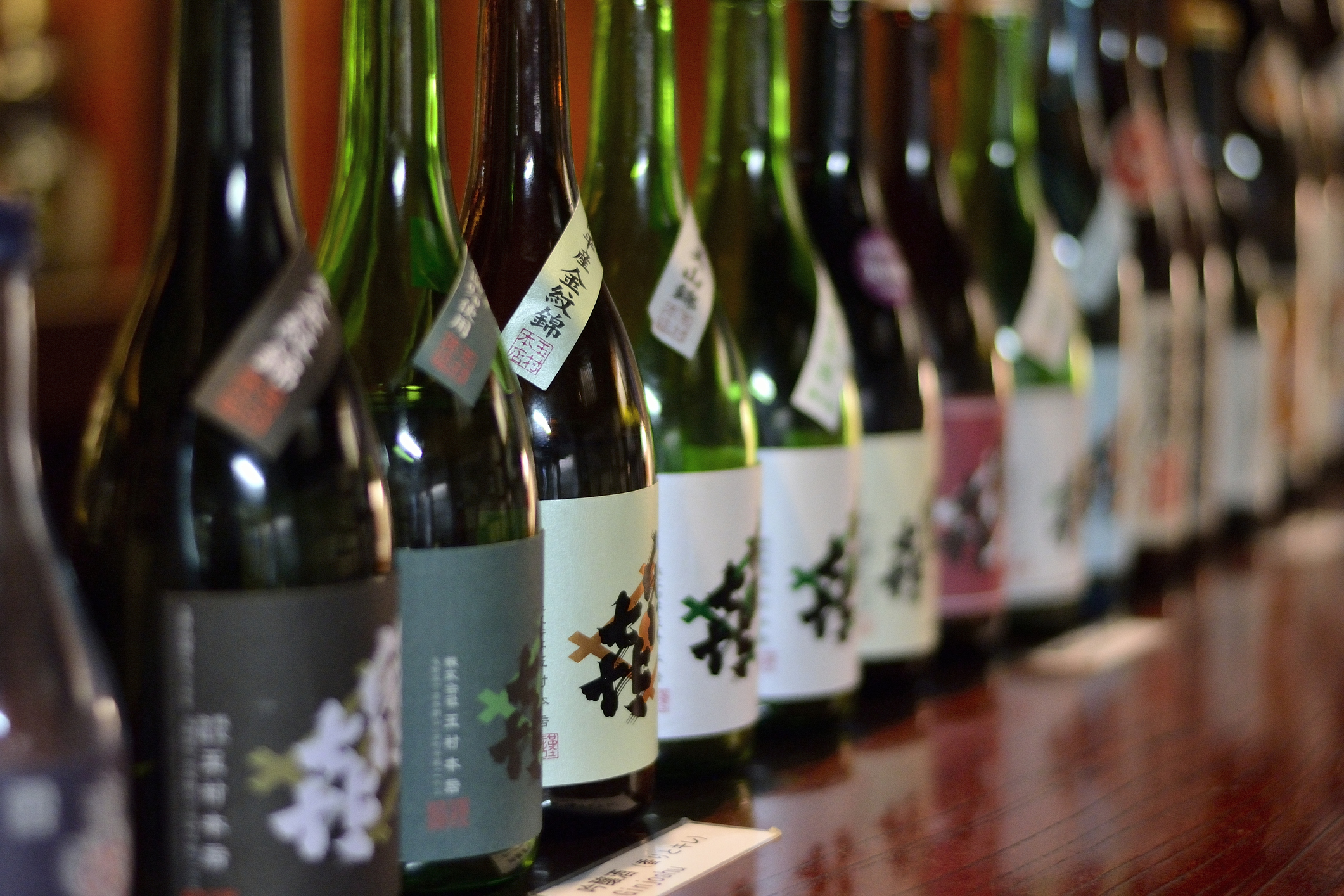 How were last month's products?
May is a month where it begins to get warmer in Japan.
We can't go outdoors currently due to the coronavirus, but why not enjoy online drinking sessions and feast on sake and snacks?
Saketalk will start selling Japanese sake on a monthly basis this year. We will hand select 3 to 4 types of Japanese sake, snacks, and sake vessels every month, so you can purchase any and as many favorite combinations as you like! Until now, we had been selling sake vessels and introducing sake and vessels separately, but our challenge this year is to try doing it together! We'd like to introduce sake that matches the season such as new sake for winter, summer sake for summer, hiyaoroshi for autumn,etc., and different types of sake from the same brewery such as rice ginjyo and honjozo.
Sake
Amazake Genmai-ga-Yume-wo-mita 490ml Non-alcoholic

Uses Koshihikari Amore, a type of brown rice produced in Ishikawa Prefecture, which is a brand rice of Sannennan, grown without relying on pesticides and chemical fertilizers. A taste with no unnecessary additions, made with only brown rice and rice koji. A non-alcoholic, non-sugar brown rice amazake that features a mellow, creamy texture and a sweetness that is gentle on the body.
Ingredients: brown rice (produced in Ishikawa Prefecture), rice koji
Kotsuzumi Junmai Daiginjo Rojo Arika Aoi [Sake Hyogo 720ml]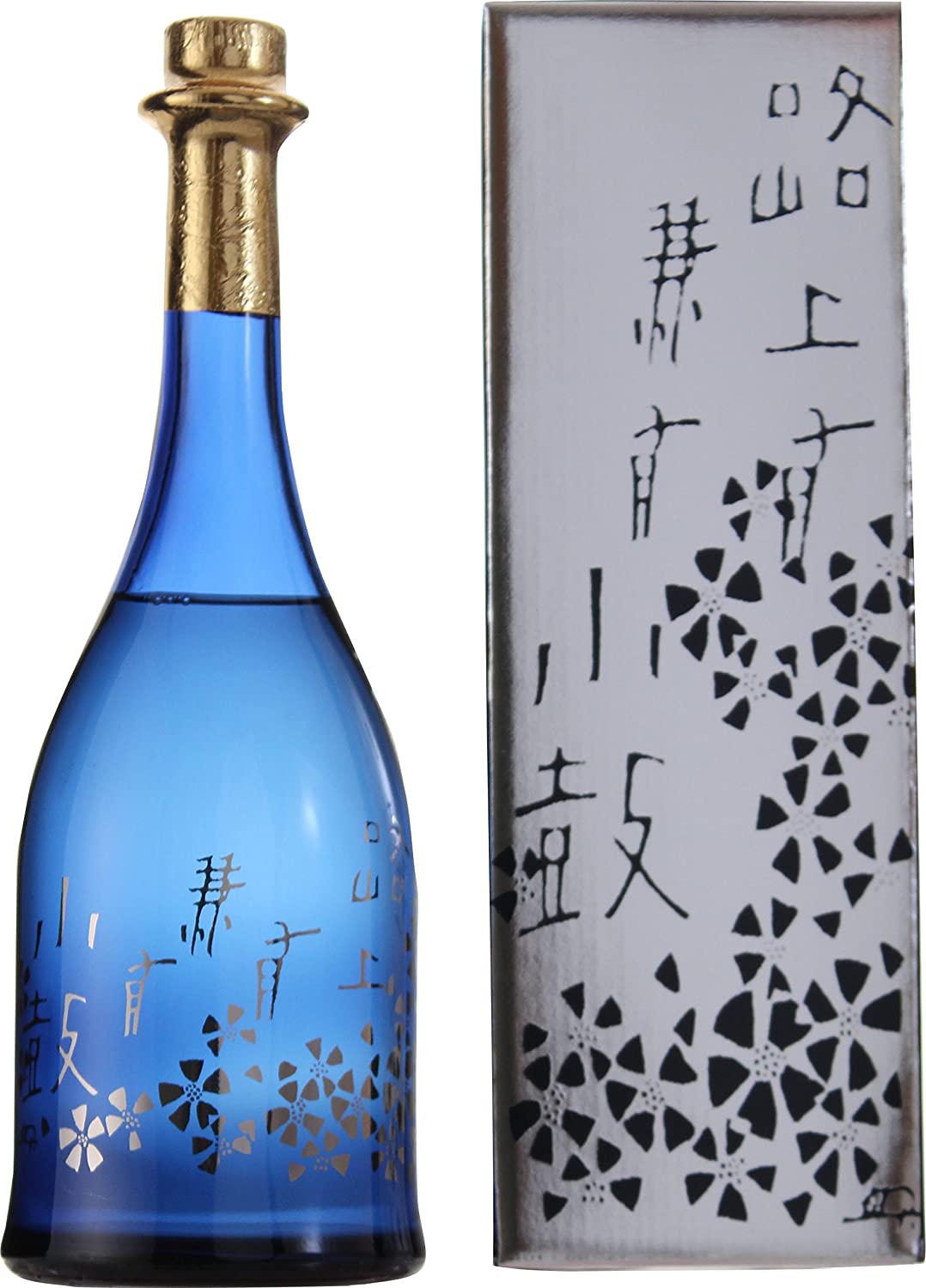 Refreshing, delicate taste that is not left behind. The world's most famous wine critic, Robert Parker, praised this junmai daiginjo as "a sake that goes beyond wine" with the highest score. It has a high reputation all over the world and is shipped to 25 countries. Please enjoy with sushi and French cuisine. Received the highest Monde Selection Gold Award and the iTQi Crystal Taste Award.
This goes great with "Ezaki Glico Raw Cheese Cheeza Cheddar cheese 40g × 10", which will come up later.
The amazing taste of the sake cleans up the aftertaste of a snack.
Nishijin Special Junmai 300ml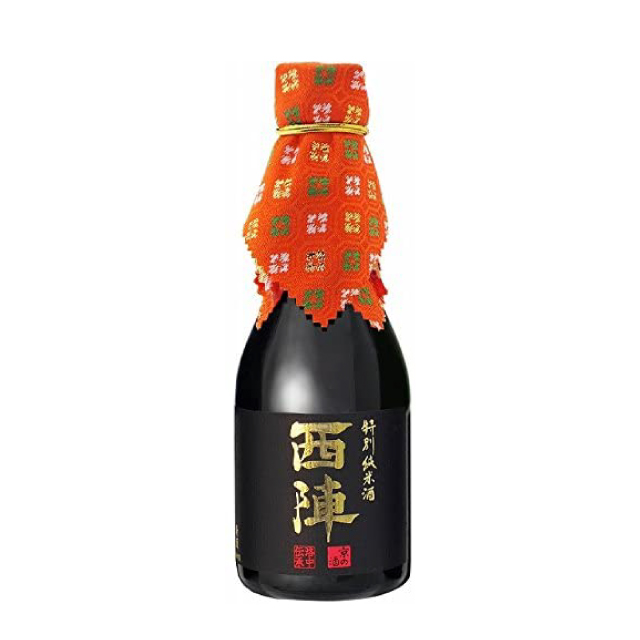 It is a junmai sake prepared with daiginjo, which is produced by carefully fermenting rice that has been polished to a rice polishing rate of 50% at low temperature for a long time. With a fruity fragrance and a wide range of taste peculiar to junmai sake, it has a refreshing dry mouthfeel that goes well with Japanese food. The head crown cloth is made from the local Nishijin weave, Kinran.
There are various variations of Nishijin woven cloth.
Its fruity fragrance matches perfectly with "Calbee Spring Potato Karoyaka Sour cream Flavor 65g × 3 bags" which will come up later.
Definitely try it out!
Amount: 300ml
Origin: Kyoto
Alcohol: 15%
Appetizers
Isoya Shokuhin Matcha Chocolate Crunch 18 pieces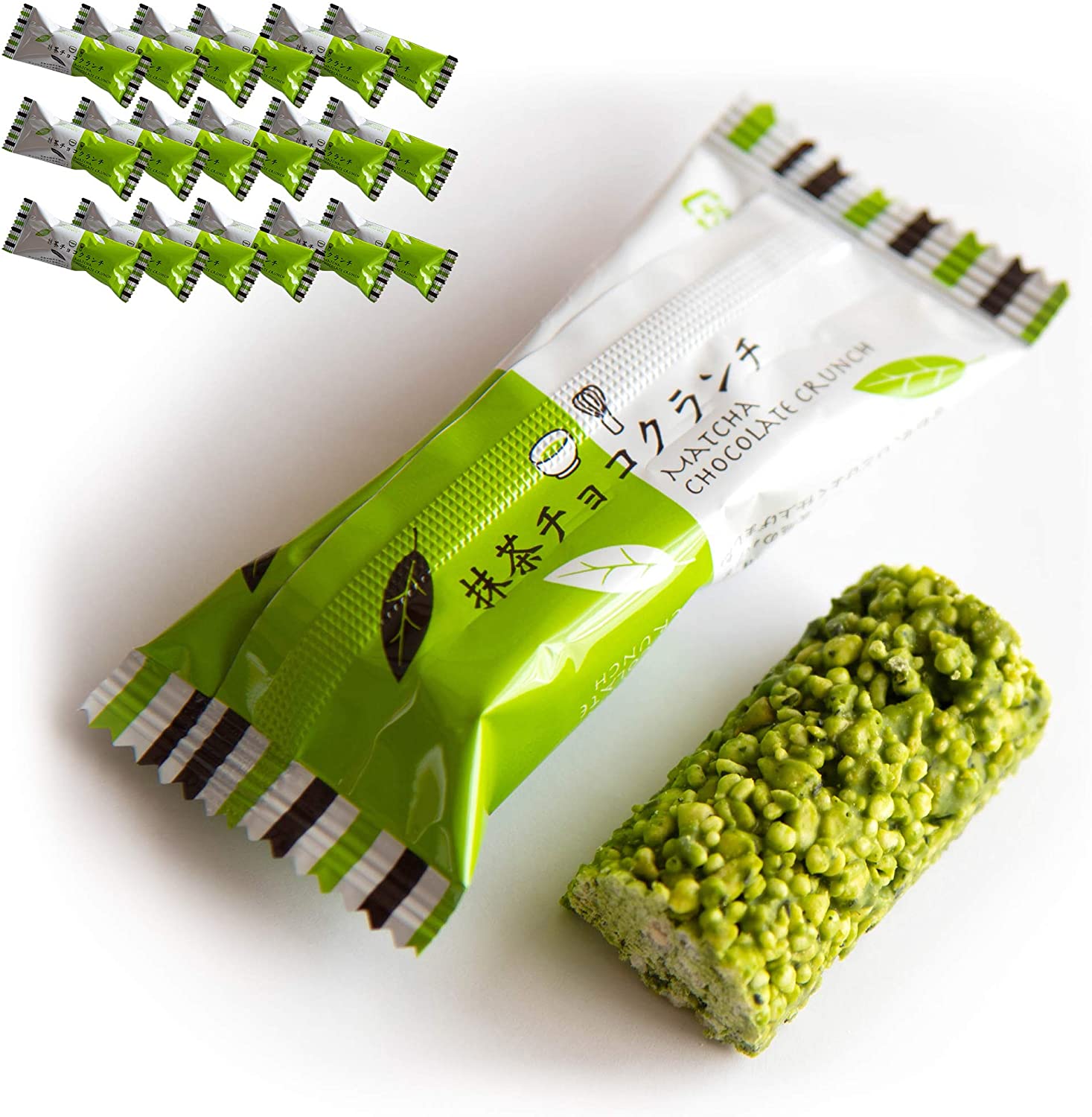 The chocolate made from high-quality matcha produced in Yame, Fukuoka Prefecture, which is famous all over the country, is combined with a crispy puff to give it a nice finish.
"Isoya Shokuhin" in Oki-cho, Mihama-gun, Fukuoka, which is particular about manufacturing products that make use of ingredients, is a long-established food company that has been around since 1931.
● Ingredients: wheat flour, sugar, vegetable oil, starch, lactose, matcha tea (Yame), green tea (Yame), cocoa butter, shortening, egg, salt / swelling agent, emulsifier, fragrance, (partly includes wheat / milk / eggs / soybeans)
● Shelf life: 6 months from the date of manufacture
● How to store: Avoid direct sunlight, high temperature and high humidity, and store at 28 degrees or less. * Chocolate may become white when it melts and re-solidifies. The flavor will degrade slightly, but you can still eat it without problem.
Ezaki Glico Raw Cheese Cheeza Cheddar cheese 40g × 10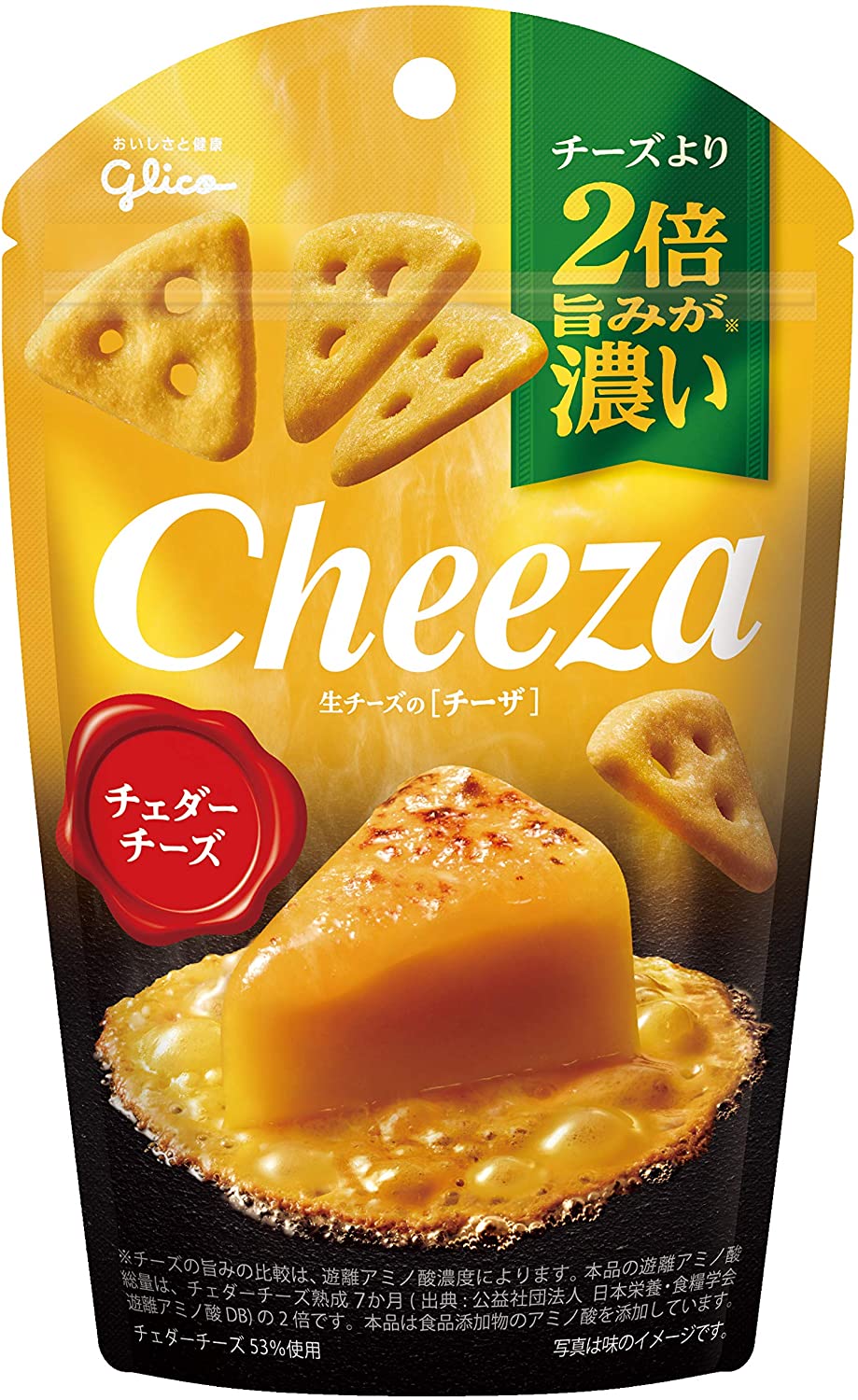 As 50%+ of raw cheese is used as raw ingredient (raw conversion), it is a rich snack that lets you enjoy the taste of rich cheese.
It's baked until it's crispy in the oven, so you can enjoy the fragrance and pleasant texture.
The shape is a deformed shape of cheese that is fun to look at.
Ingredients: Natural cheddar cheese, vegetable oil, lactose, starch, salt, fermentation seasoning, onion seasoning, yeast extract, modified starch, trehalose, seasonings (amino acids, etc.), fragrance, sodium metaphosphate, annatto pigment, emulsifier, (partly includes wheat and soybeans)
Calbee Spring Potato Karoyaka Sour cream Flavor 65g × 3 bags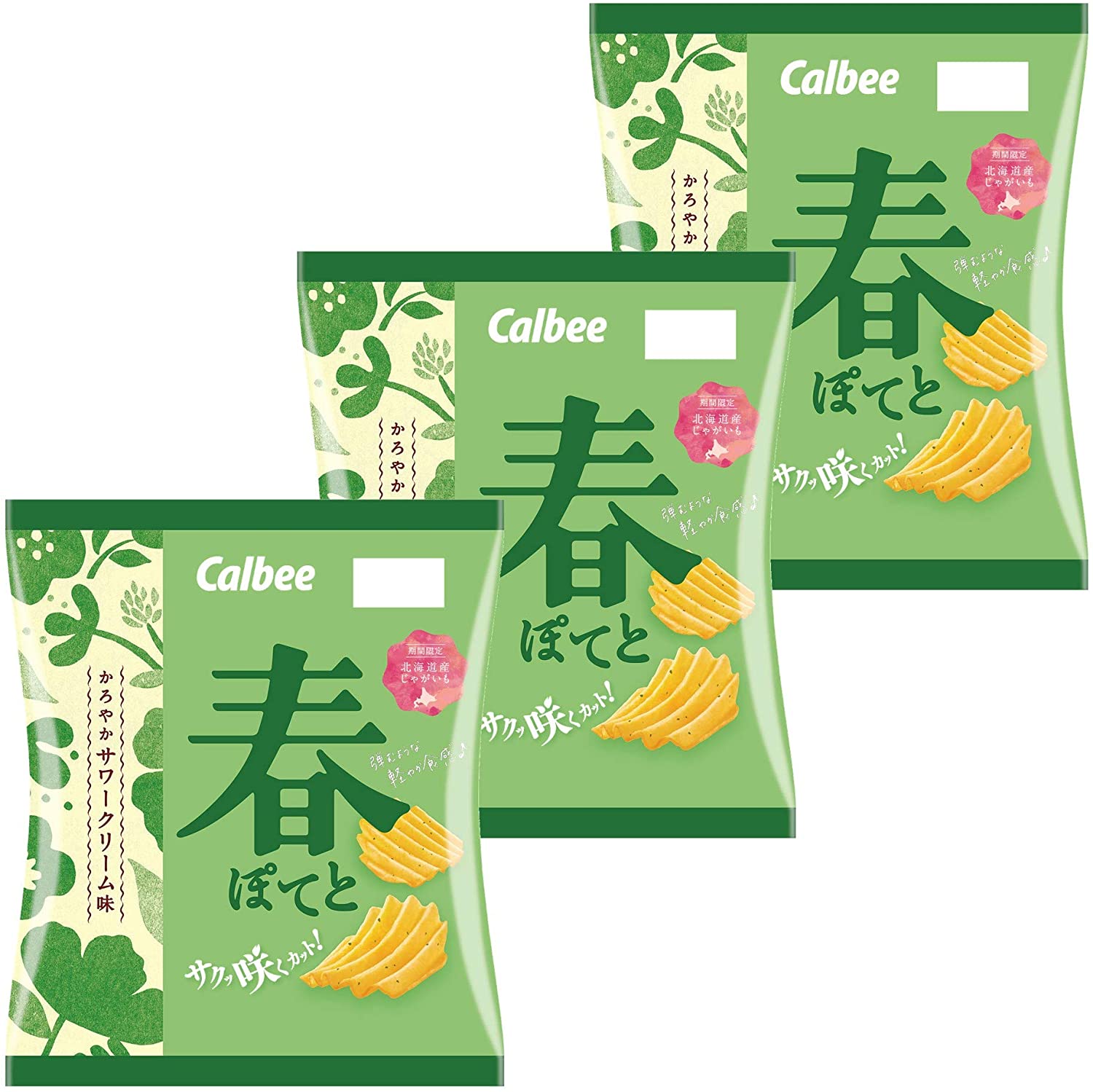 Deep crispy cuts of potatoes from Hokkaido! A spring potato with a light texture and a bouncy lightness that suits the mood of spring.
A sour cream flavor with a slight sourness.
Ingredients: potato (not genetically modified) (100% from Hokkaido), vegetable oil, sugar, salt, creaming powder (including milk components), starch, protein hydrolyzate (including soybeans), onion, powdered vinegar, Parsley, lemon juice powder, sour cream powder / seasoning (amino acids, etc.), acidulant, fragrance, sweetener (stevia, licorice, sucralose), paprika pigment, spice extract
Per 65g bag (energy: 360kcal, protein: 3.5g, fat: 22.6g, carbohydrate: 35.6g, salt equivalent: 0.9g)
Sake vessels
Arita Ware SAKE CUP Peony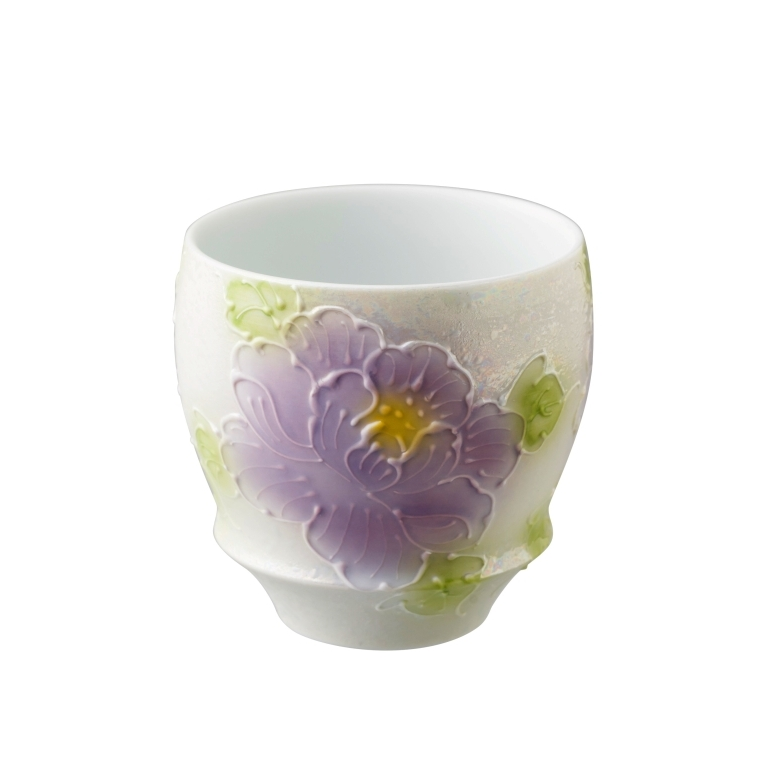 Make you Sake time brighter. This SAKE CUP Peony is a piece of Arita Ware, made in the town of Arita, Saga Prefecture.
Also known as Imari Ware, Arita Ware has been favored for over 400 years not only in Japan but in Europe as well.
Its trumpet shape is arguably great for opening up the fruity aroma of Ginjo type Sake, giving a smooth texture on the palate.
Karatsu Flat Sakazuki Sake Cup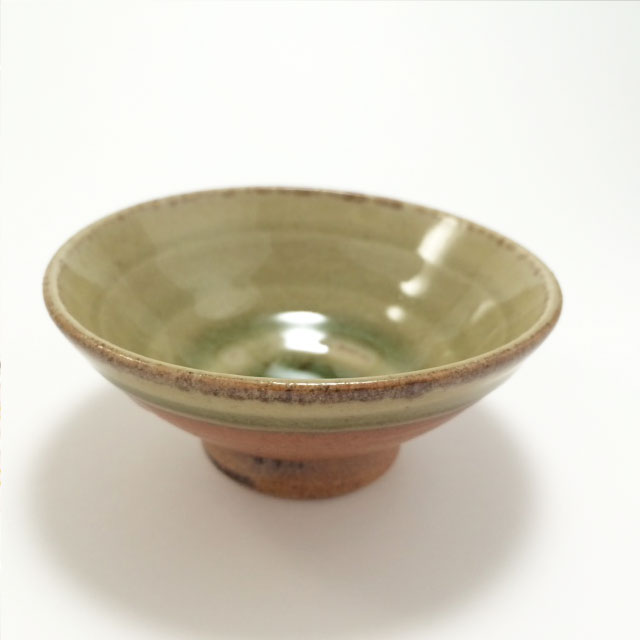 This flat Sakazuki Sake cup is a piece of Mino ware. Mino ware is one of the Japanese wares made in Gifu Prefecture (north of Tokyo), where the largest share of Japanese pottery ware is produced.
Sakazuki means a flat Sake cup in Japanese. This green Sakazuki cup is very light (around 60g or 2.1oz), very easy to hold and a tiny piece so that you may want to carry it in your pocket or in your bag for dinner (just an idea).
Each of this Sake cup is hand made by local craftsmen, so size, appearance, etc. may vary with products, which is the beauty of a handmade piece!
Product Details of this Sake Cup
Size:
W78 x H39mm (W3.1″ x H1.5″)
Material: Pottery
Made in: Gifu Prefecture, Japan
Glass Clear Katakuchi Server (Large)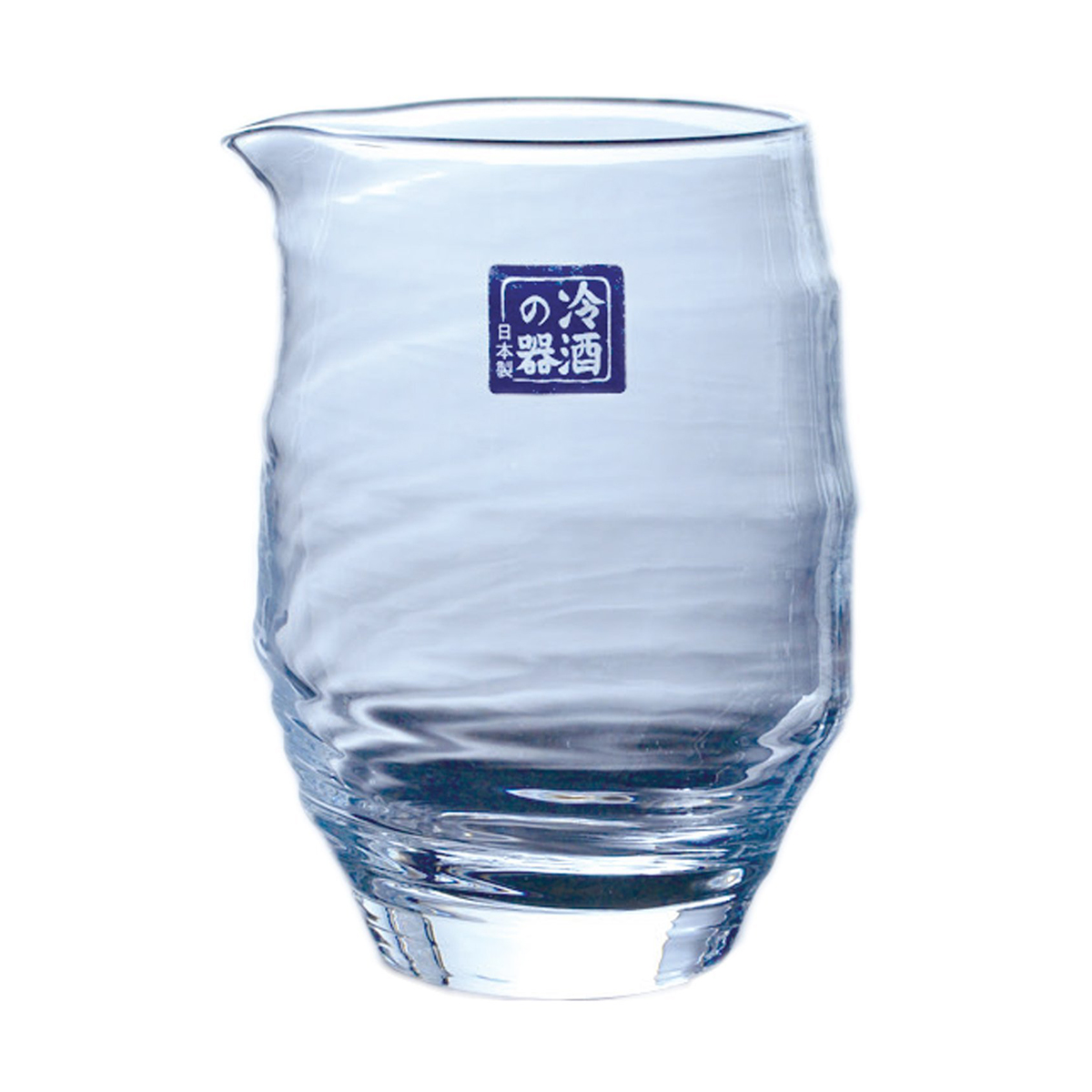 Product Details of Glass Clear Katakuchi Server (Large)
This handmade Glass Clear Katakuchi Server (Large) makes your drinking time more relaxing and delightful. Handmade by Toyo-Sasaki Glass, one of the top Sake glass manufacturers renowned for their excellent quality.
– Each item is handmade by the local craftsmen. Size, weight, appearance, etc. of each item may vary.
– Great for gift, too.
Capacity: 435 ml (14.7 oz)
Material: Glass
Made in: Ishikawa, Japan
How was it! We think that our selection for this month suits both those of you who would like to begin trying Japanese sake from this year, and those of you who want to try different Japanese sake every month. Please do choose your favorite combination!
So, what do you think of this month's special? We hope that those of you who want to try Japanese sake from this year, as well as those of you who want to experience different Japanese sake every month found it interesting. Please do pick the combination you like and try Japanese sake!