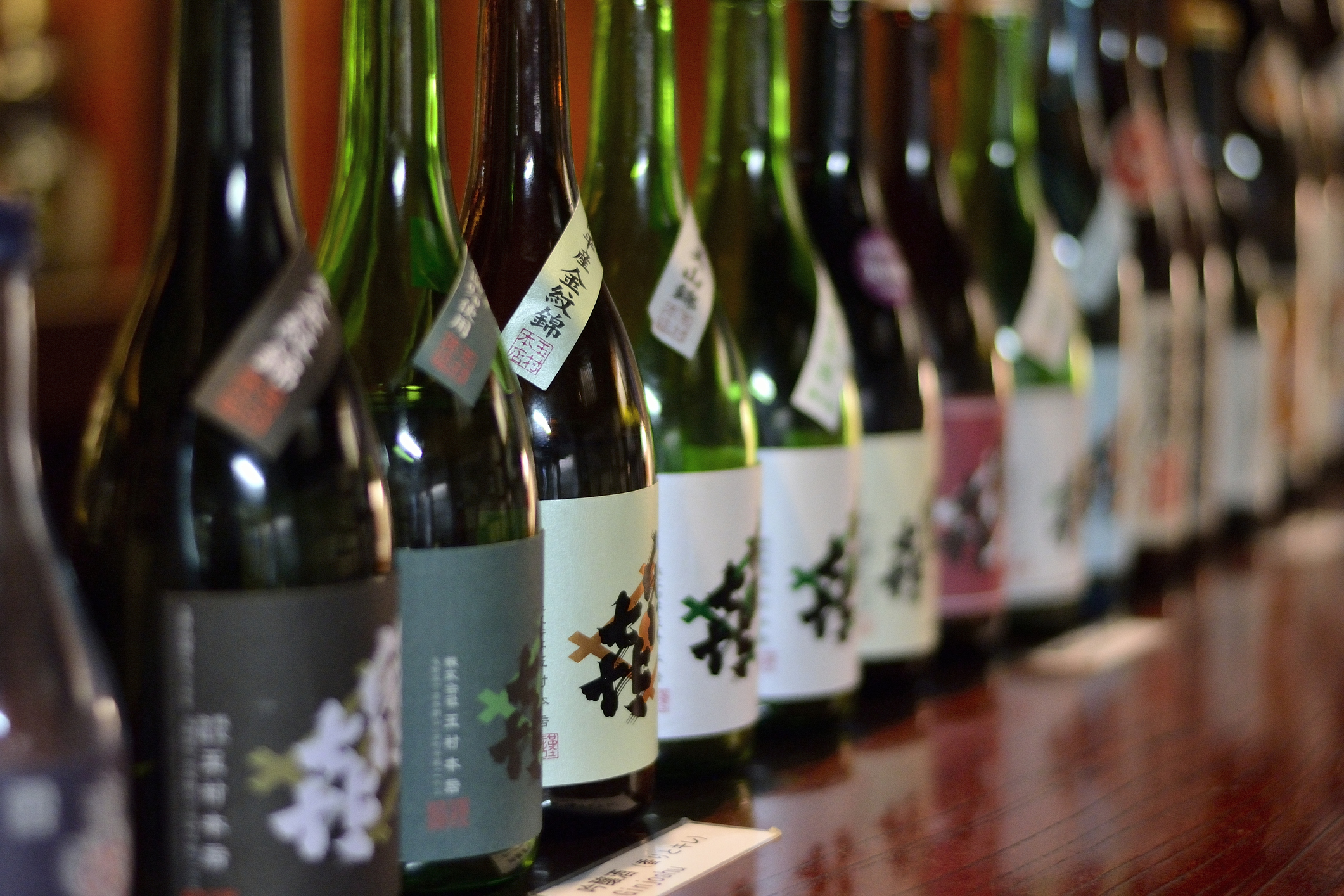 How were last month's products?
In Japan, April is a month where it starts to become warmer and the cherry blossoms bloom.
It is also a season of encounters, starting with school admission ceremonies.
So for this month, we chose products that are springy and cutesy!
Here we go.
Saketalk will start selling Japanese sake on a monthly basis this year. We will hand select 3 to 4 types of Japanese sake, snacks, and sake vessels every month, so you can purchase any and as many favorite combinations as you like! Until now, we had been selling sake vessels and introducing sake and vessels separately, but our challenge this year is to try doing it together! We'd like to introduce sake that matches the season such as new sake for winter, summer sake for summer, hiyaoroshi for autumn,etc., and different types of sake from the same brewery such as rice ginjyo and honjozo.
Sake
Adeca Rosé Sakura Japanese Rosé Wine 375ml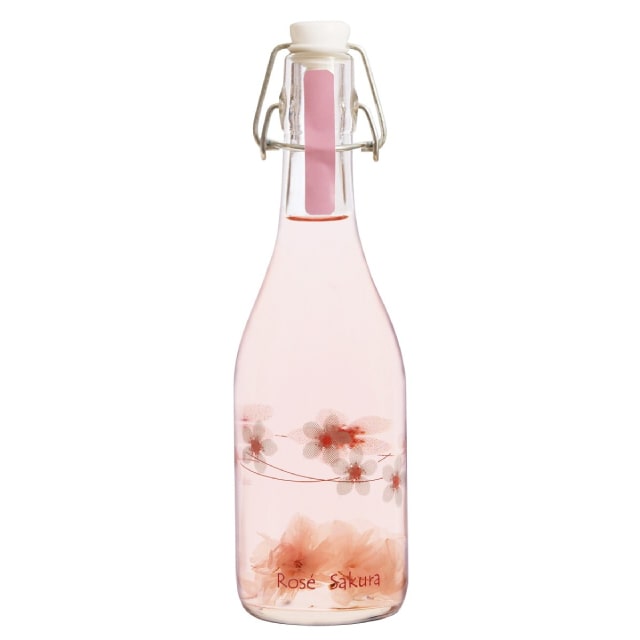 Domestic rosé wine. Cherry print label, boxed. Rosé wine with a faint cherry scent. An antique bottle with cherry blossoms is filled with sweet and sour rosé wine and "sakura flowers". Spring rosé wine with the fragrance of cherry blossoms that will spread throughout your mouth. Alcohol content is as low as 6%. Since the alcohol content is low, it is also recommended for those who are not good with alcohol.
It has a very cute look and should make for a great gift for that lady that you are interested in!
Sakura Masamune Sakura RED SWEET11 360ml (gift box included)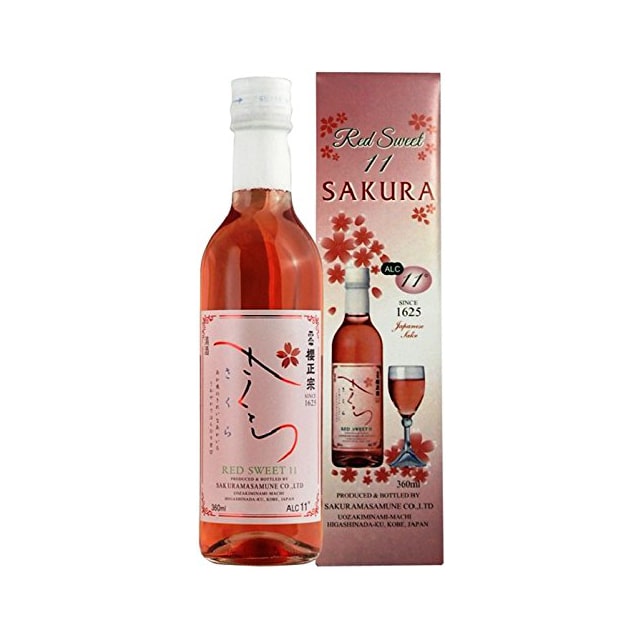 Refreshing sweet and sour red pure sake (using red rice) with an alcohol content of -40.
It is very easy to drink with low alcohol content of 11%, and is a hot topic as it contains polyphenol and citric acid.
The brewery "Sakura Masamune" was founded in 1625. The discovery of Miyamizu, the origin of Masamune, the pioneer of highly polished rice, and the birthplace of the association's first yeast. They have been making sake for about 400 years and have become a traditional brewery.
Recommended for when you want to sip on a drink slowly.
Jozen Mizunogotoshi Kimoto Nigorino Jozen Mizunogotoshi Junmai [Sake Niigata 720ml]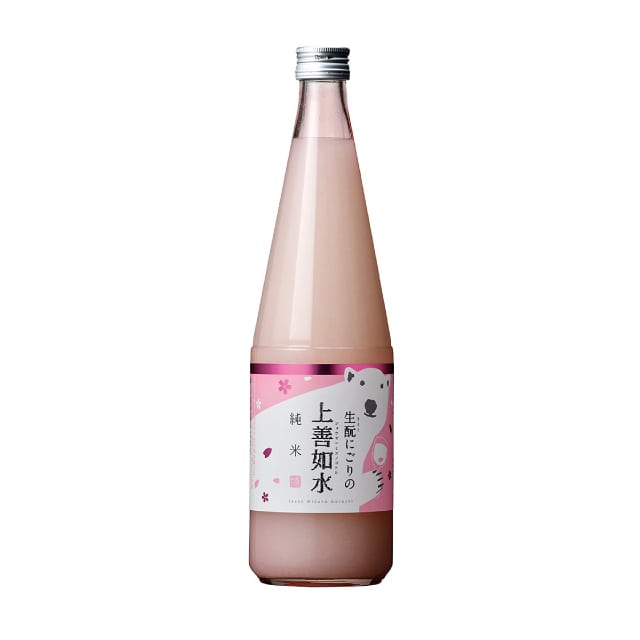 Kimoto production is a more complicated fermentation process than usual, and it takes a longer time from preparation to squeezing.
A kimoto produced junmai nigori sake comes with an unprecedented taste, with a plump umami and sourness that lets you enjoy a slight sweetness.
It is a savory nigori sake with a rich taste and ease of drinking that can be recommended to beginners of sake.
Since the alcohol content is low, women can also easily enjoy this sake.
This sake is a perfect match with "Amanoya Family Pack Kabukiage 15 pieces" and its slightly sweet and salty flavor.
Appetizers
Amanoya Family Pack Kabukiage 15 pieces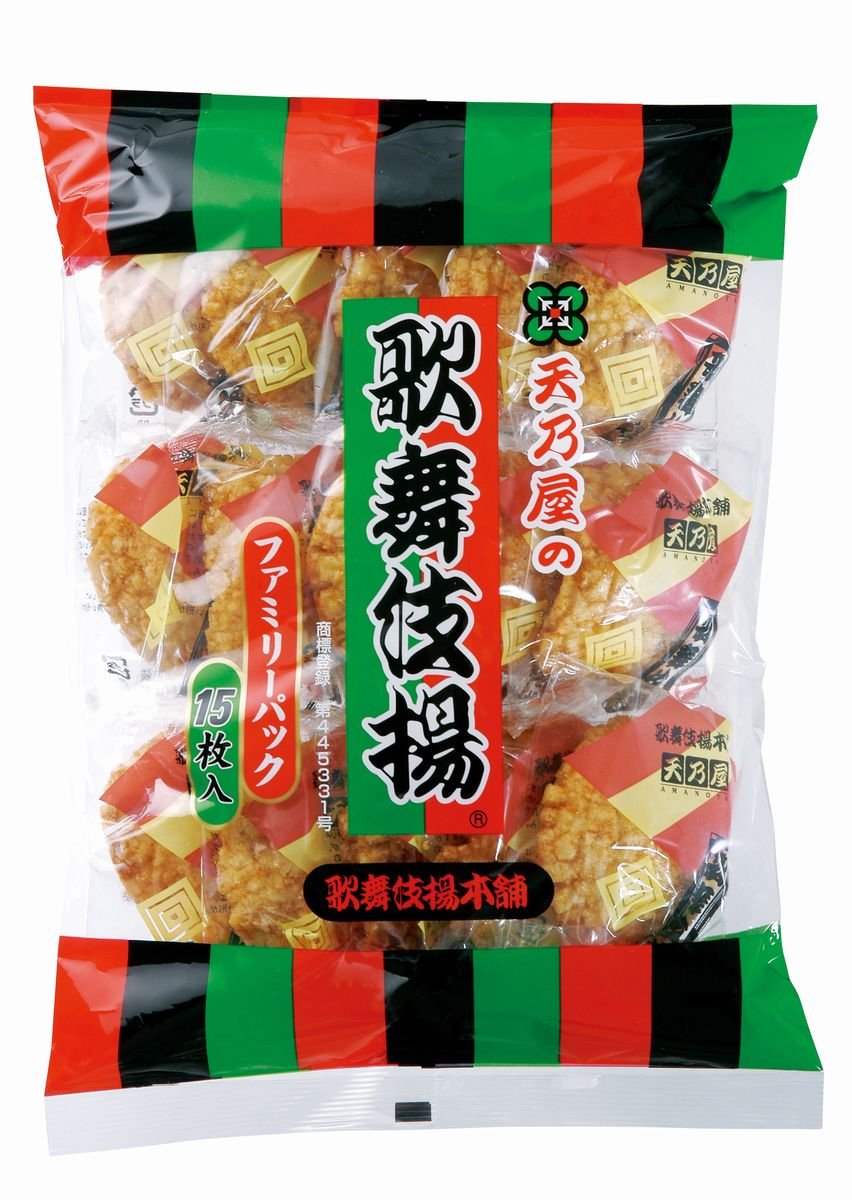 Flavored fried rice crackers made with a Amanoya-secret sweet soy sauce flavored sauce, added to a savory fried Kabuki crested dough.
It is a soft fried rice cracker that is popular among both men and women of all ages with a texture that melts in your mouth.
This is a family type product containing 15 pieces of "Kabukiage".
The package incorporates the pattern of the regular curtains used in Kabuki [doncho] (the most typical curtain composed of three colors of light green, persimmon, and black), and each of the crackers have the kabuki crest imprinted on them, hence the name "kabukiage"
Kabukiage is now softer to suit the changing tastes of our customers, and the design of the characteristic crest is a bit more difficult to see now, but the original product used to be harder and thus the design was more visible.
Definitely try this crispy and fragrant snack.
Pocky Sakura Matcha 9 pack x 6 bags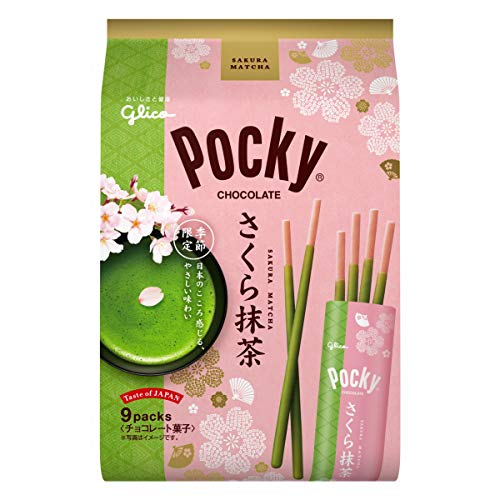 Content: 9 bags
How to store: Please avoid direct sunlight and store at 28℃ or less. Product description: A slightly sakura-flavored pretzel with a bittersweet rich matcha chocolate. A seasonal "Sakura Matcha Pocky" with a gentle taste that surrounds you with the feeling of Japan.
When you want to enjoy the cherry blossom viewing, enjoy it with sake and you will feel like there is a cherry blossom tree in front of you.
Sakura-no Ohanami Manju 8 pieces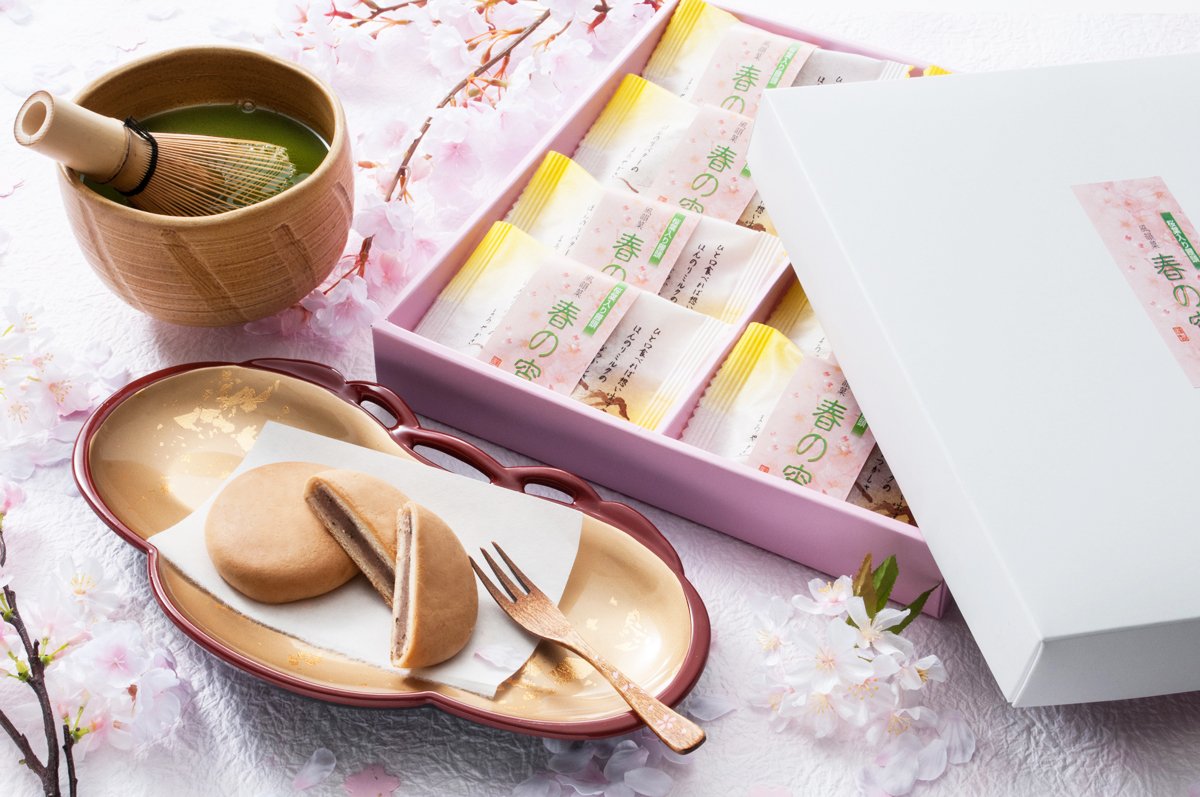 ● Assortment of Spring Limited – Manju by a Japanese confectionery that has been in business for 68 years.
How about a spring-limited manju that allows you to feel the spring, which will only be available from January to spring!
<< Baked confectionery>>:
This seasonal manju lets you enjoy the scent of cherry blossoms and you can enjoy the moist texture and the sweetness of the elegant white bean paste.
Try it as a gift to give thanks to those who care for you and loved ones such as your significant other and parents.
● Product content (small)
● [Haru-no Yoi Manju] 8 pieces
There are a lot of manju, but this product incorporating the leaves of cherry blossoms is unusual and is very much appreciated for gifts.
Feel the "spring scent" that spreads in your mouth when you bite.
● Cherry scent and white bean harmony
A sweet confectionery wrapped in white bean paste with cherry leaves in a soft milk dough. The mouthfeel is soft and melts in your mouth. The sweetness is modest and it is a slightly salty manju.
The manju using the standard bean paste are perfect as a souvenir and gift.
Please enjoy the spring-limited, sakura-sweet Japanese confectionery.    
Sake vessels
Mino Ware Sake Set Pink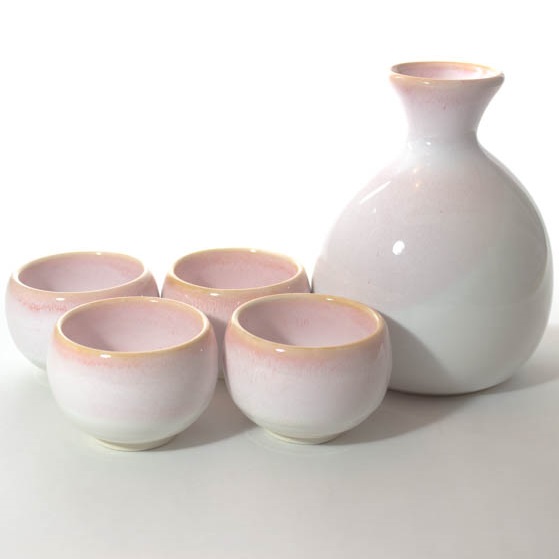 This is Mino ware with a spring vibe with a calm pink color.
Mino ware is from Gifu prefecture and it is a general term for pottery made in an area that spans a part of the Tono region.
If you drink "Sakura Masamune Sakura RED SWEET11 360ml (gift box included)" with this spring-like sake set, you will be able to enjoy the Japanese spring at home.
Arita Ware SAKE GLASS Cherry Blossoms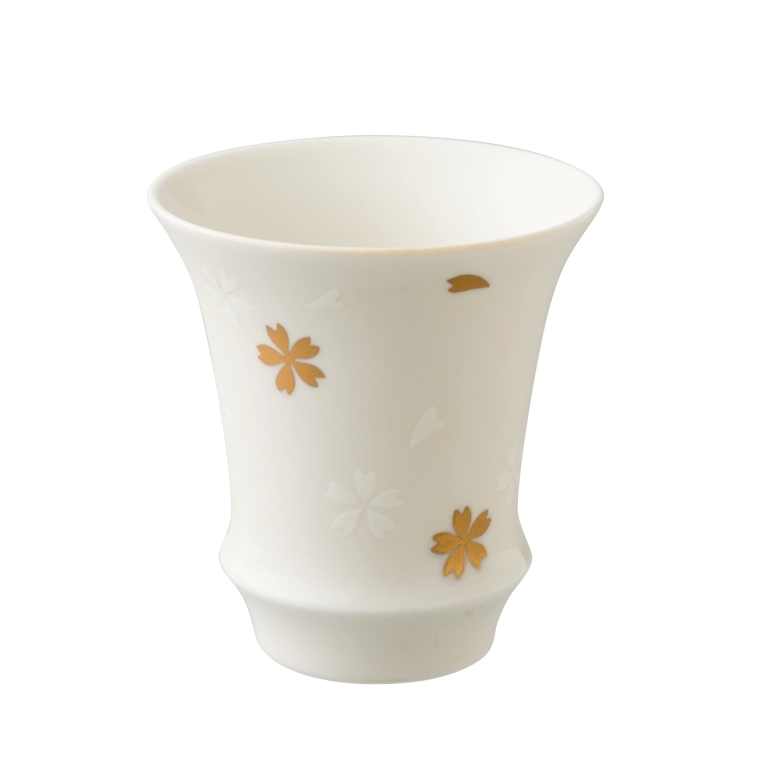 Sakura trees heal all Japanese people in the spring.
This is a sake vessel with a sakura pattern.
We think that if you try drinking sake with this sake vessel while eating "Sakura-no Ohanami Manju 8 pieces", you will feel like you are in Japan viewing the cherry blossoms!
Tsugaru Vidro Fukura Glass Sake Set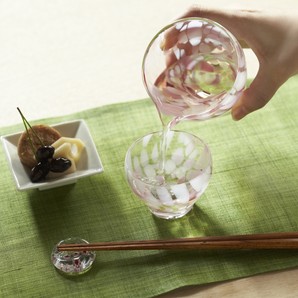 We have a slight pink set and a bright sky blue set.
These are sets which allow you to feel the summer and the spring.
This beautiful glass is called "Tsugaru Vidro", and the craftsmen are dedicated to technical development, and they are always self-taught in the preparation of beautiful colored glasses and techniques that require high skills. It is a product made with countless hours and effort and is now a glass product that is loved by many people, so much so that it is designated as an Aomori traditional craft.
Drinking sake with such a beautiful vessel will definitely make you happy.
How was it! We think that our selection for this month suits both those of you who would like to begin trying Japanese sake from this year, and those of you who want to try different Japanese sake every month. Please do choose your favorite combination!
So, what do you think of this month's special? We hope that those of you who want to try Japanese sake from this year, as well as those of you who want to experience different Japanese sake every month found it interesting. Please do pick the combination you like and try Japanese sake!