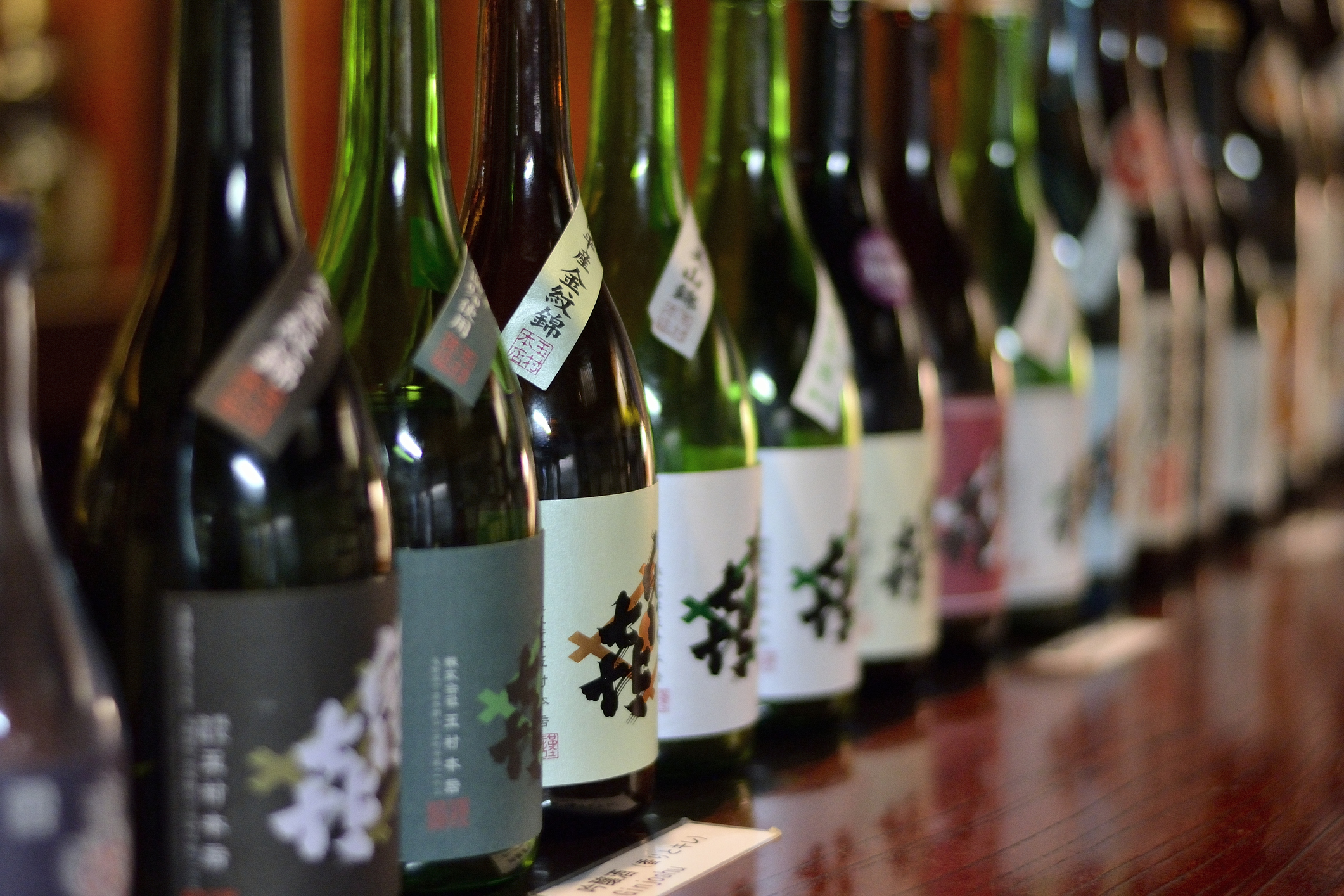 How were the products last month?
Did your Valentine's go well?
In Japan, March is the time for parting, such as graduation ceremonies.
We would like to thank those who have supported us until now.
Without further ado, let's move on to this month's products!!
Saketalk will start selling Japanese sake on a monthly basis this year. We will hand select 3 to 4 types of Japanese sake, snacks, and sake vessels every month, so you can purchase any and as many favorite combinations as you like! Until now, we had been selling sake vessels and introducing sake and vessels separately, but our challenge this year is to try doing it together! We'd like to introduce sake that matches the season such as new sake for winter, summer sake for summer, hiyaoroshi for autumn,etc., and different types of sake from the same brewery such as rice ginjyo and honjozo.
Sake
Niigata Sake Drink Comparison Set 720ml x 3 bottles gift (Koshino Kanbai Shiro, Kubota Sen, Hakkaisan ordinary) 5001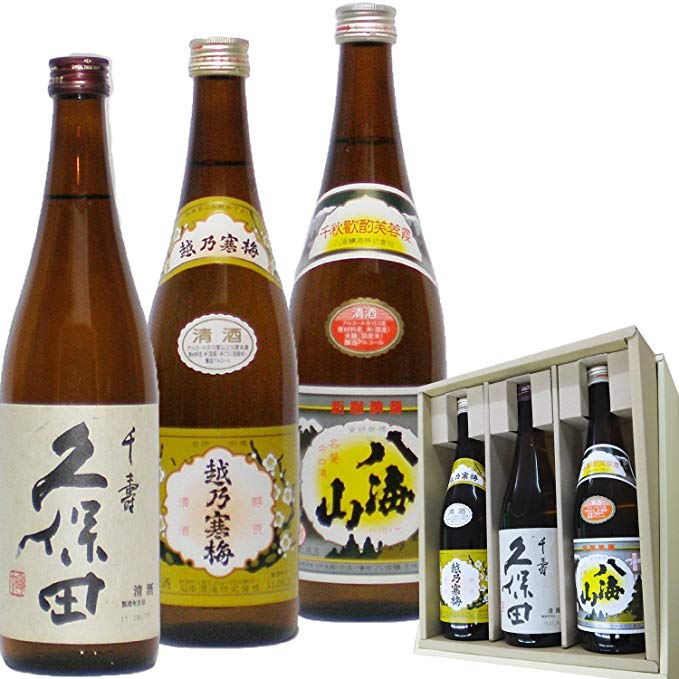 Famous Niigata local sakes that are known by sake lovers. Kubota / Koshino Kanbai / Hakkaisan set which you can enjoy famous local sakes at once.
・ Kubota Senju
Ginjo sake.
A refreshing dry sake with a refreshing taste.
Elegant and gentle flavors bring comfort.
・ Koshino Kanbai White Label
Refined sake. Moderate sourness, with a dry and smooth mouthfeel.
You can enjoy a richer flavor when you drink it warm.
・ Hakkaisan Refined Sake
This is the quintessential sake of Hakkai Shuzo, with its motto of "Delivering good sake to as many people as possible".
They make it slowly and carefully by low-temperature fermentation.
Its simple and clean feel will not disturb the food that you drink it with.
Why not try out these brands?
Hakkei Kubiki Daiginjo Sora Dry Kubiki Shuzo Niigata Joetsu Sake (720ml)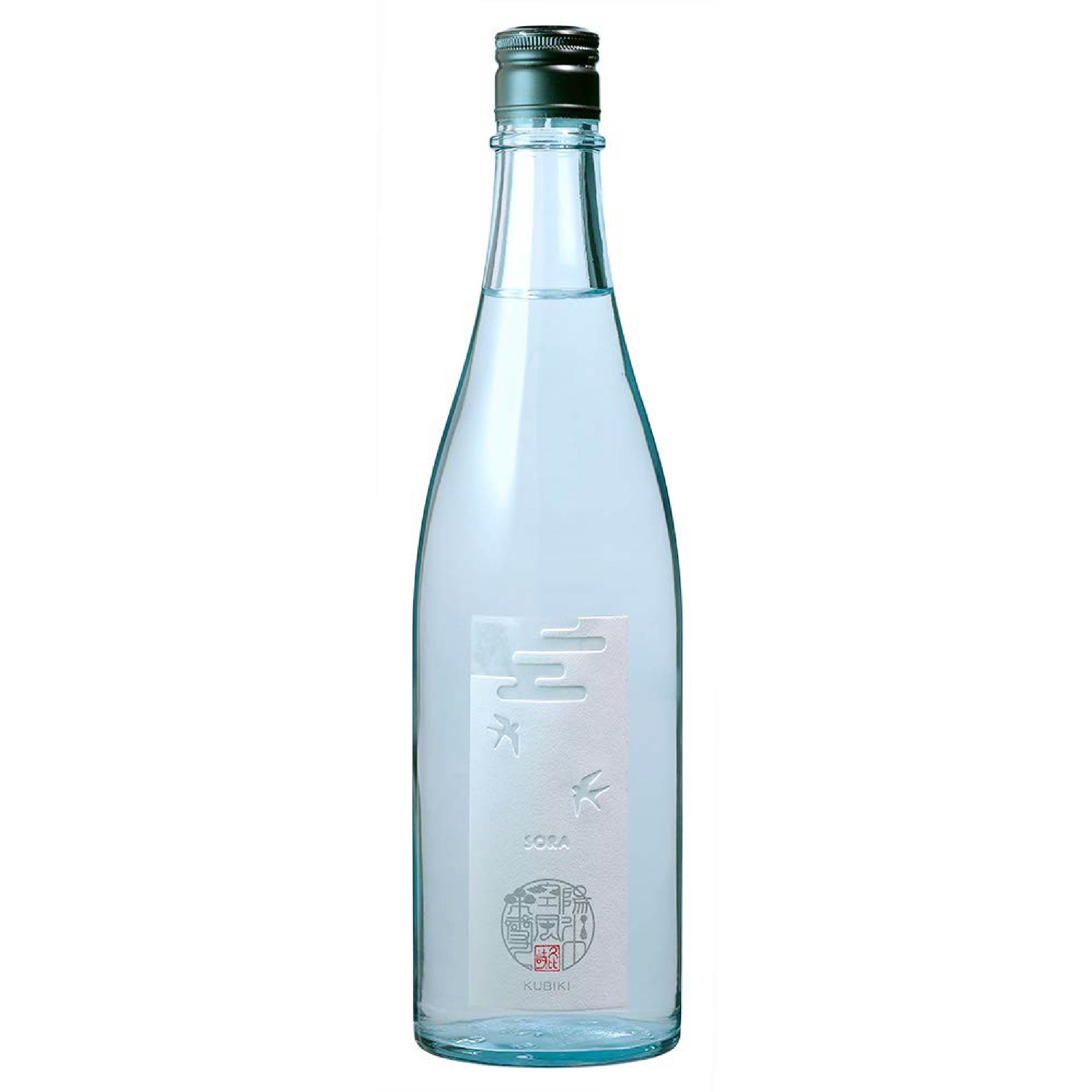 Hakkei Kubiki Daiginjo "Sora" is a local sake brewed with the 8 graces of Kakizaki, Joetsu City, Niigata Prefecture. The ginjo was made with a sense of exhilaration inspired by the blue sky of the Kakizaki area of Joetsu City, Niigata Prefecture where the brewery is located. The label is designed with a "three-dimensional" pattern that resembles the sky where birds dance. The taste is gorgeous and crisp, yet simultaneously refreshing, and the aftertaste is a clear, dry sake that goes well with dishes, just as the brewery has aimed for.
Junmai Sake Sparkling Niji Yatsushika Shuzo [with Design Box]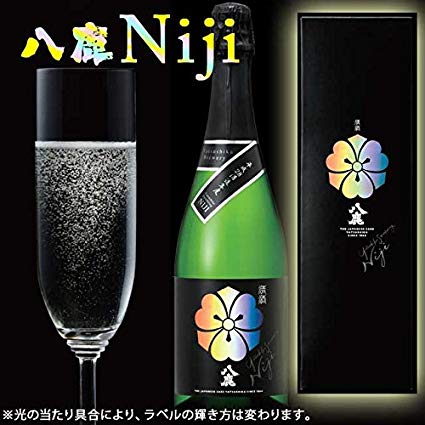 A long-established sake brewery in Oita Prefecture that has been in business for 150 years since its founding, Yatsushika Shuzo makes a large variety of sake, but most of all Shoumon Yatsushika is known as a very famous brand, despite it belonging in the regular sake category.
As the tastes of the Japanese continue to change, Yatsushika embarked on a new challenge in 2017, sticking to its style of not hesitating to make changes and progress. The result of that is the sake sparkling [Niji]. The challenge that goes beyond riding the recent trend of sparkling sake is the introduction of a secondary fermentation method in bottles, like French champagne. It's a challenge to make actual, real sparkling sake. In 2018, we introduced a moving bottle device called a gyro pallet, which is used when fermenting champagne, aiming for even higher heights. The Niji rainbow sparkling is a memorable work that will be the first step in our challenge to make the "real deal". Limit of 600 units. Please watch as we challenge the world!
Appetizers
Calbee Potato Chips Kyushu Soy Sauce Flavor 58g × 3 bags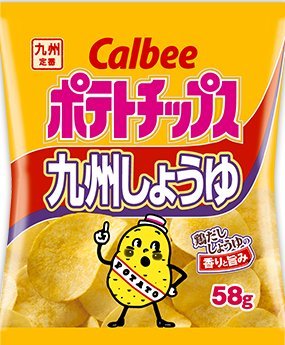 Sweet soy sauce flavor potato chips. Please enjoy the rich aroma and flavor of soy sauce that is enhanced by the rich chicken stock.
It has a sweet soy sauce flavor, so it goes well with the slightly dry Hakkei Kubiki Daiginjo "Sora". Definitely try the combination out.
Of course, it can also be enjoyed on its own without sake.
Chocolate Bonbon Hamada Famous Japanese Sake Triple Selection x 9 pieces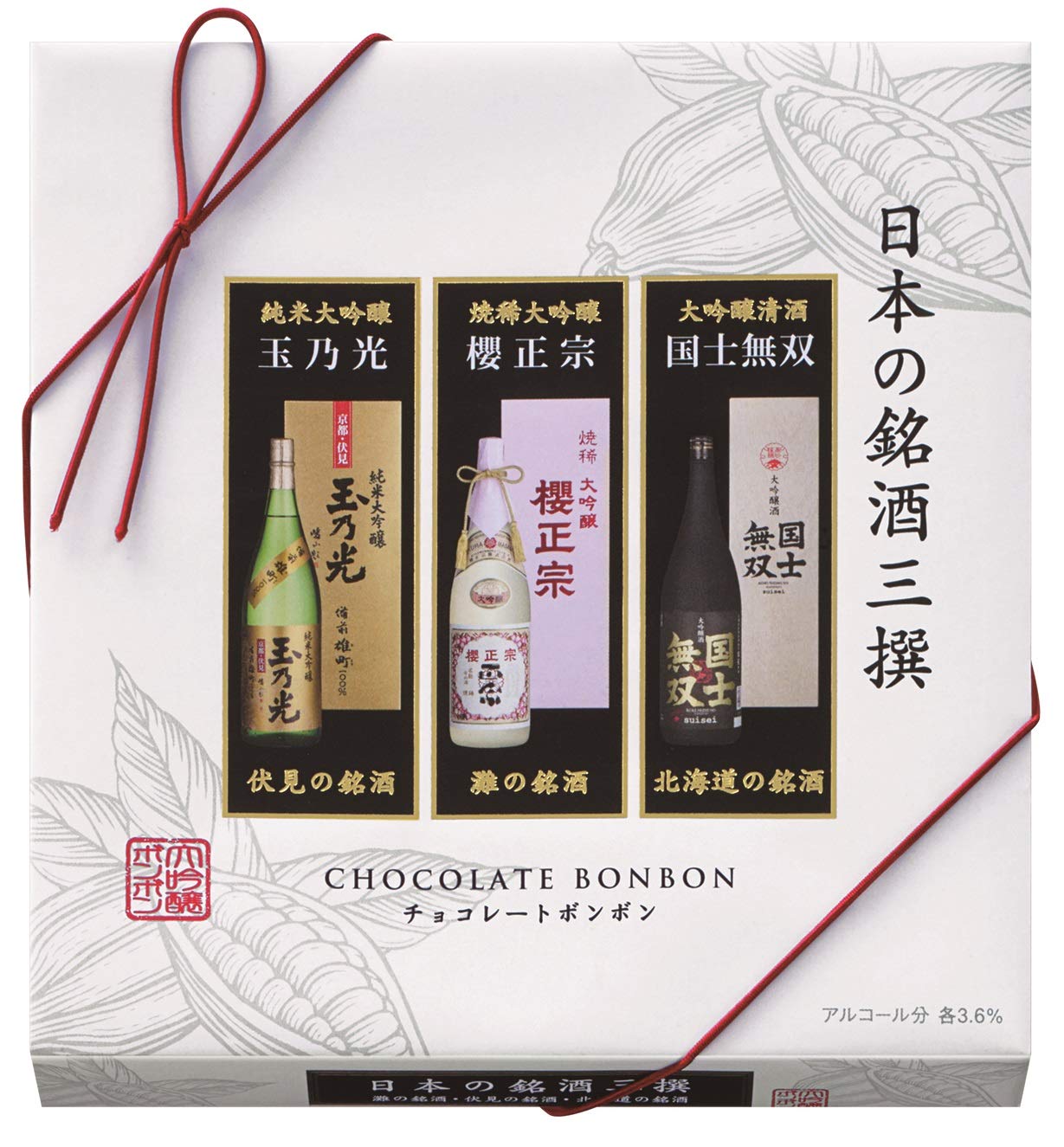 Assorted chocolate bonbons using three types of Japanese sake, Fushimi's famous sake "Tamanomitsu", Nada's famous sake "Sakura Masamune", and Hokkaido's famous sake "Kokushi Musou". It is recommended for those who like sake. Why don't you try it out with your family and friends?
It is recommended for sake lovers, as the chocolate itself uses sake as well.
Ezaki Glico Pocky Afternoon Luxury 20 sticks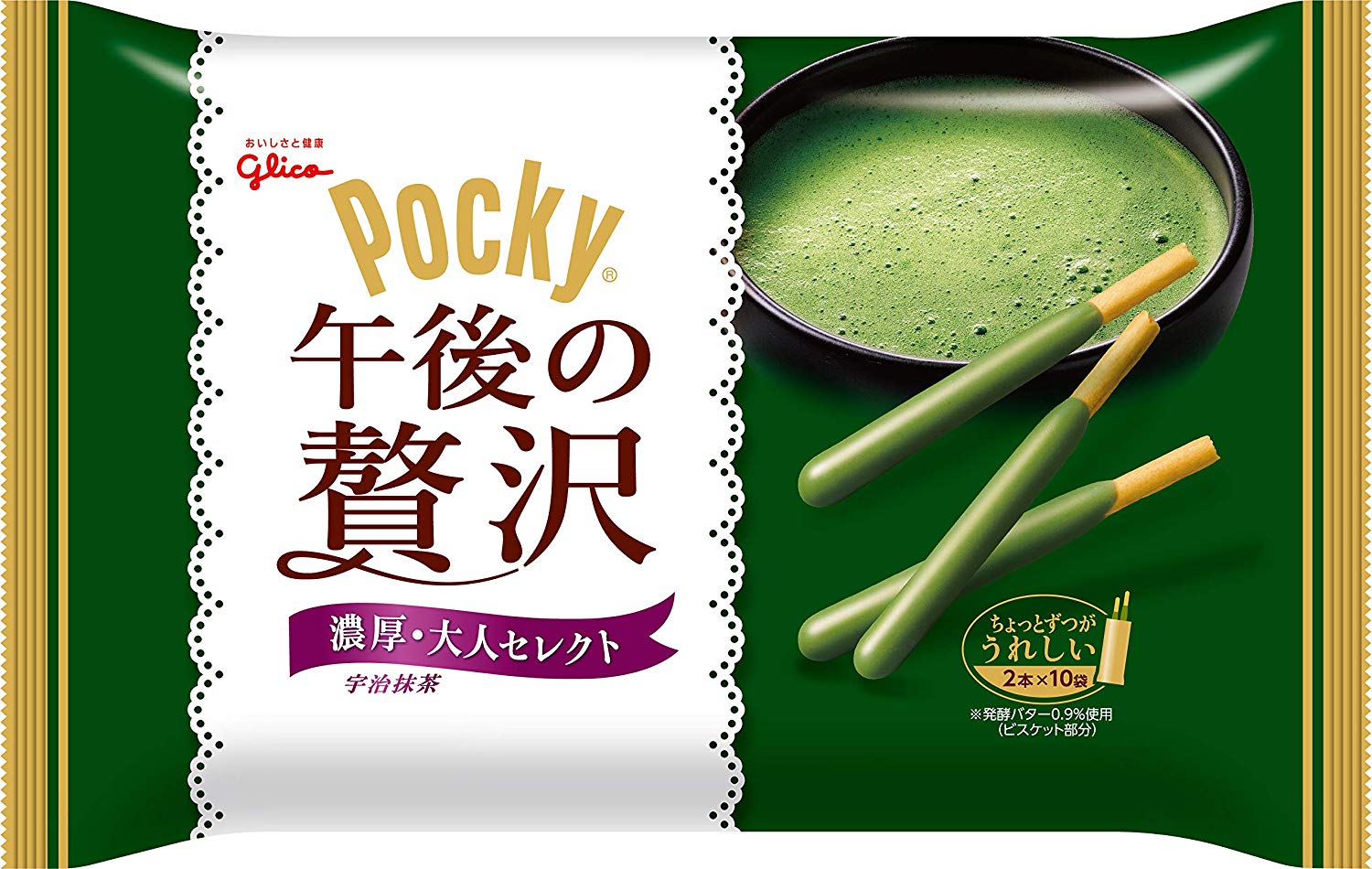 New Uji Matcha flavor from the Pocky afternoon series. Rich and adult selection. It is a pocky for adults which you can nibble on little by little, with a luxurious matcha cream. It is a chocolate rich, adult pocky. You can enjoy it with your family and at parties.
The fizz of the junmai sake Sparkling Niji and the smooth, bittersweet chocolate of pocky will match well.
Definitely recommended for matcha fanatics.
Sake vessels
Saika Kiriko Sake Set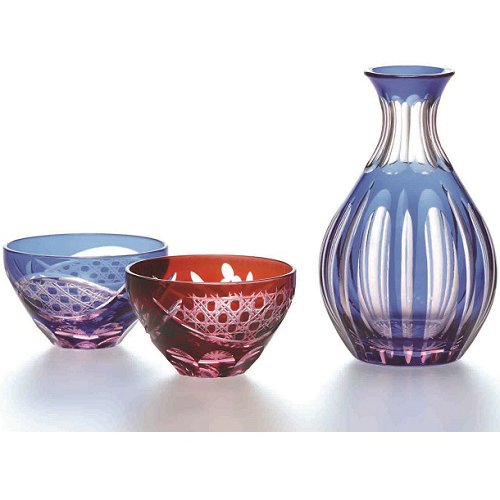 This cold sake set is manufactured using a technique known as ayaka kiriko.
Emphasizing beautiful curved lines, this sake set has a retro pattern.
This set has features not only the kiriko and retro features, but the set itself has modern Japanese Meiji and Taisho era visuals.
It is even said that this sake set will become the norm of the future while also keeping traditional patterns.
There is a unique presence that cannot be expressed only with its colored glasses and patterns, and not only is a beautiful sake vessel but its depth created by the craftsmen will help you enjoy your drink to the very last drop.
Misty Plum blossoms Sake Set White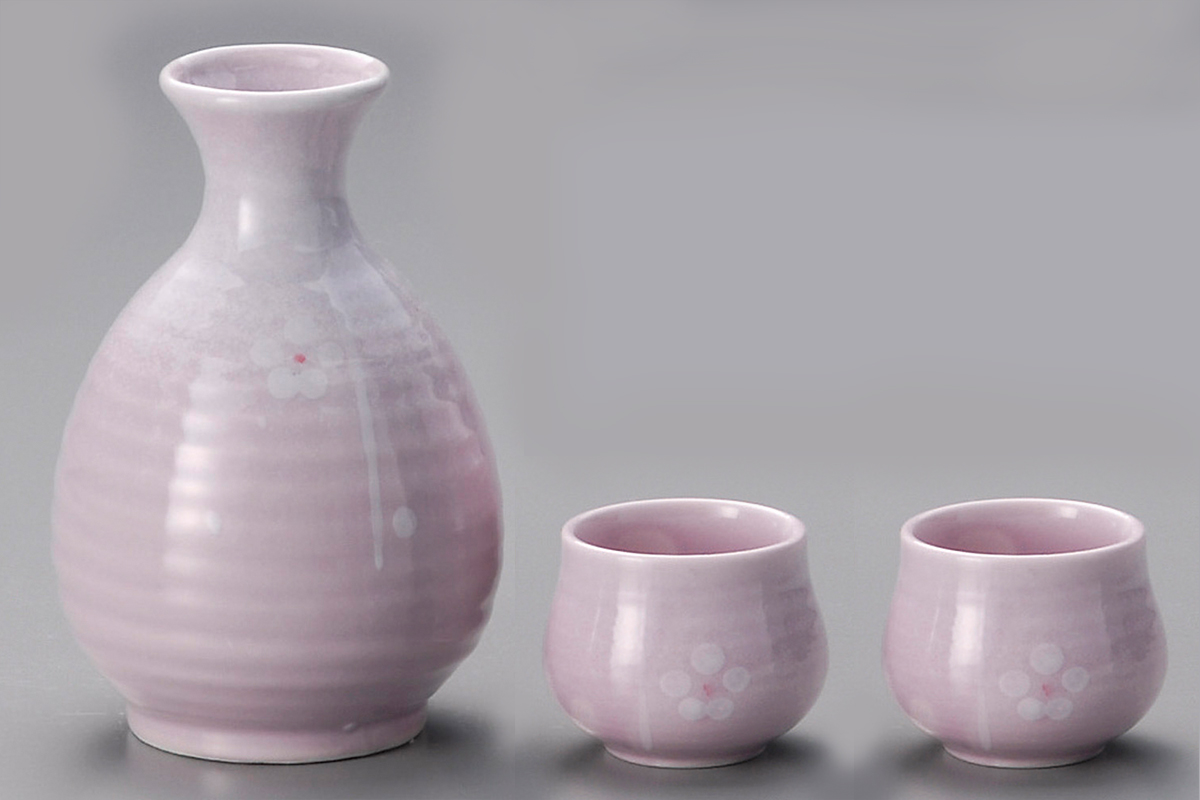 Cherry blossoms will start to bloom soon in Japan.
So, we put this sake vessel in this month's catalogue.
This liquor set, which is pale pink and expresses an ephemeral feeling, seems to express the reminiscent feel of the cherry blossoms that quickly fall. When you think of Japanese flowers you think of cherry blossoms.
If you enjoy sake with this sake set, you may feel like you came to Japan.
Arita Ware Sake Set Yugen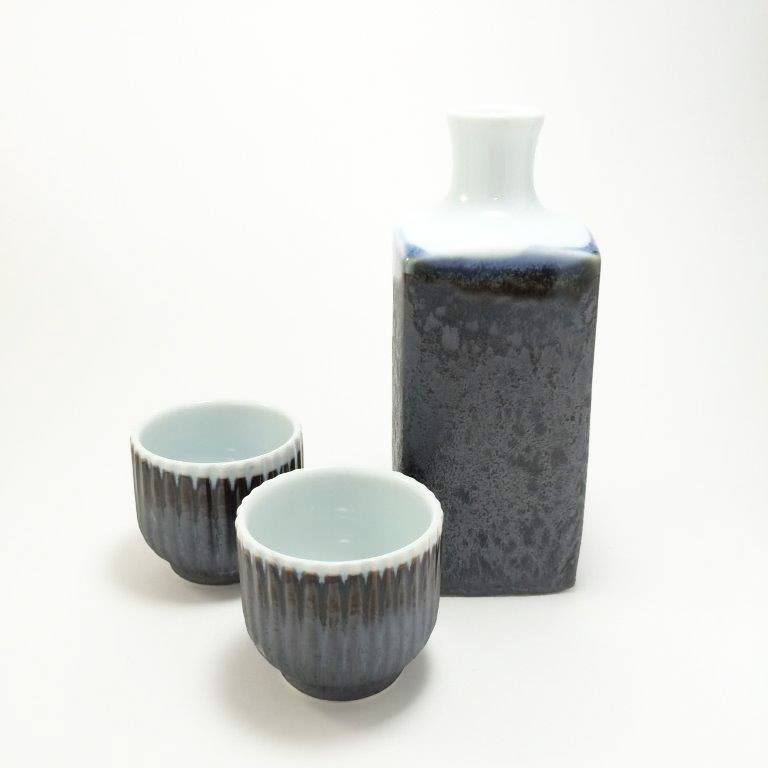 This sake vessel is an Arita porcelain made in Aritacho, Saga Prefecture.
Arita porcelain, also known as Imari porcelain, is the first magnet in Japan and has been a favorite in Europe as well as in Japan for over 400 years.
Feel the beautiful skinned texture on the outside and the smooth surface on the inside.
Arita ware is known to be a smooth and hard material like glass.
It is more durable than other types of pottery and is perfect for use as tableware.
It's good for everyday use, but how about buying it as a gift?
How was it! We think that our selection for this month suits both those of you who would like to begin trying Japanese sake from this year, and those of you who want to try different Japanese sake every month. Please do choose your favorite combination!
So, what do you think of this month's special? We hope that those of you who want to try Japanese sake from this year, as well as those of you who want to experience different Japanese sake every month found it interesting. Please do pick the combination you like and try Japanese sake!