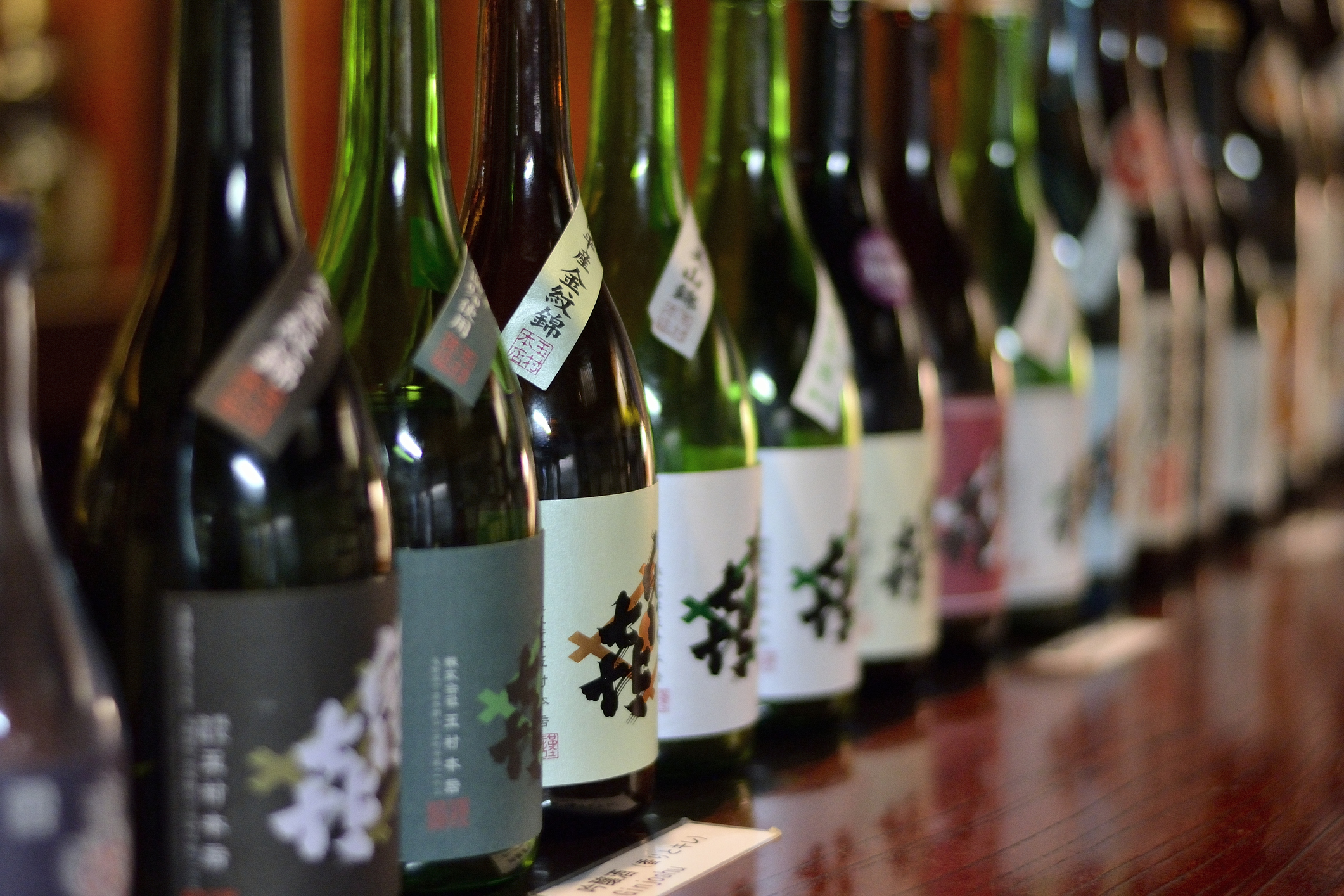 How was it last month? It's almost July and it will officially start becoming hot. This is a time in Japan where the rainy season "tsuyu" ends, and it instead starts becoming rapidly hotter. We usually think of beer when it's hot, but why not use this opportunity to try Japanese sake? We will go ahead and introduce sake and snacks this month as well!
Saketalk will start selling Japanese sake on a monthly basis this year. We will hand select 3 to 4 types of Japanese sake, snacks, and sake vessels every month, so you can purchase any and as many favorite combinations as you like! Until now, we had been selling sake vessels and introducing sake and vessels separately, but our challenge this year is to try doing it together! We'd like to introduce sake that matches the season such as new sake for winter, summer sake for summer, hiyaoroshi for autumn,etc., and different types of sake from the same brewery such as rice ginjyo and honjozo.
Sake
Nakano Shuzo Kunizakari Notabouzu White [Japanese sake Aichi Prefecture 720ml]


This month, we will introduce cold, delicious sake to beat the blazing August heat. First up is this sake.
It is characterized by its delicate and gentle silk-like texture. It is a junmai sake with a natural sweetness that is derived from pure rice. It is named after "Notabouzu", a raccoon monster whose tales have been told in Handa, Aichi prefecture. We inherit the traditional techniques and spirit, and work to make more delicious sake while keeping in mind the sense of culture creation based on the 300-plus-years worth of tradition of this noted area. We recommend it cold.
Kuromatsu Hakushika Hitomebore Junmai [Japanese sake Hyogo Prefecture 720 ml]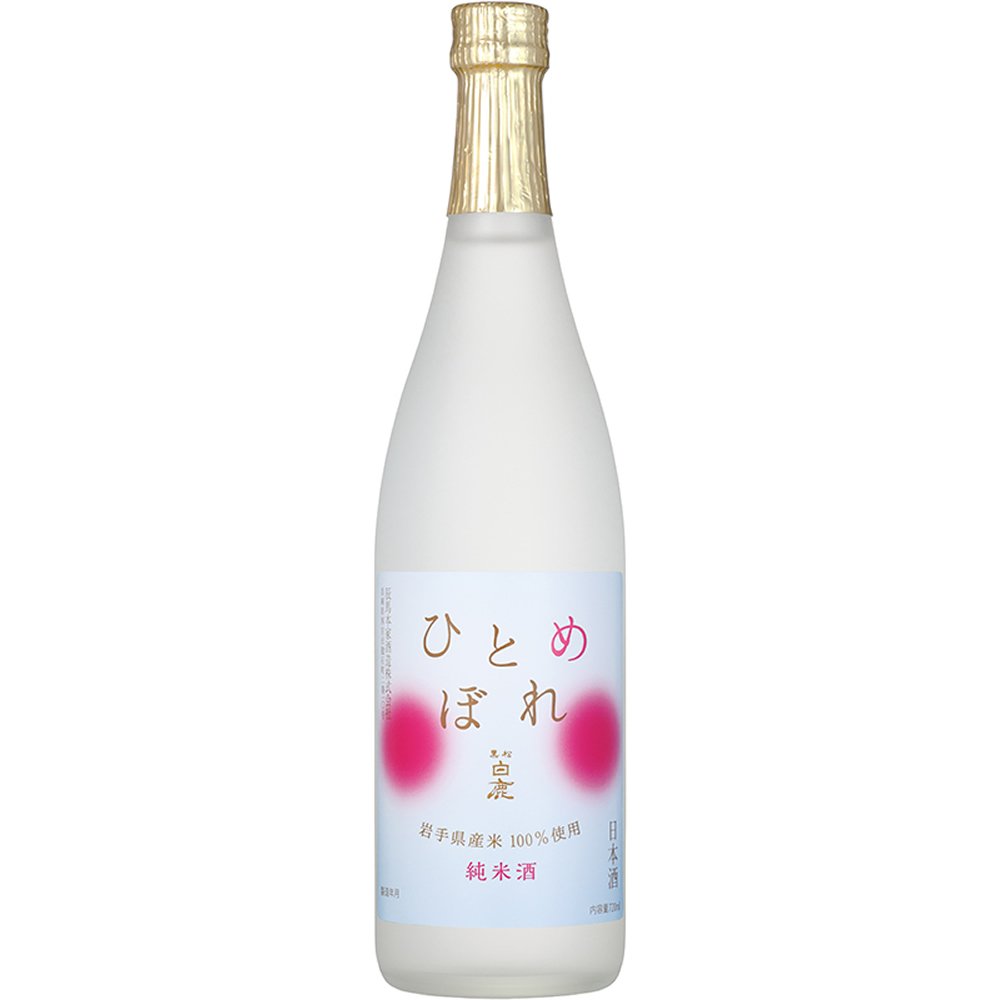 Junmai sake that purely uses Iwate Prefecture's rice, "Hitomebore". As the saying "first malt, second yeast, third brewing" goes, malt-making is an essentially process which greatly influences the taste of sake. Through years of research, Hitomebore is perfectly suited for Hakushika, and was found to be able to make high quality malt. This is a junmai sake that has the soft umami of the rice, as well as a nice texture. We also recommend this cold.
Char – HALLEY Jikakumi Junami 720ml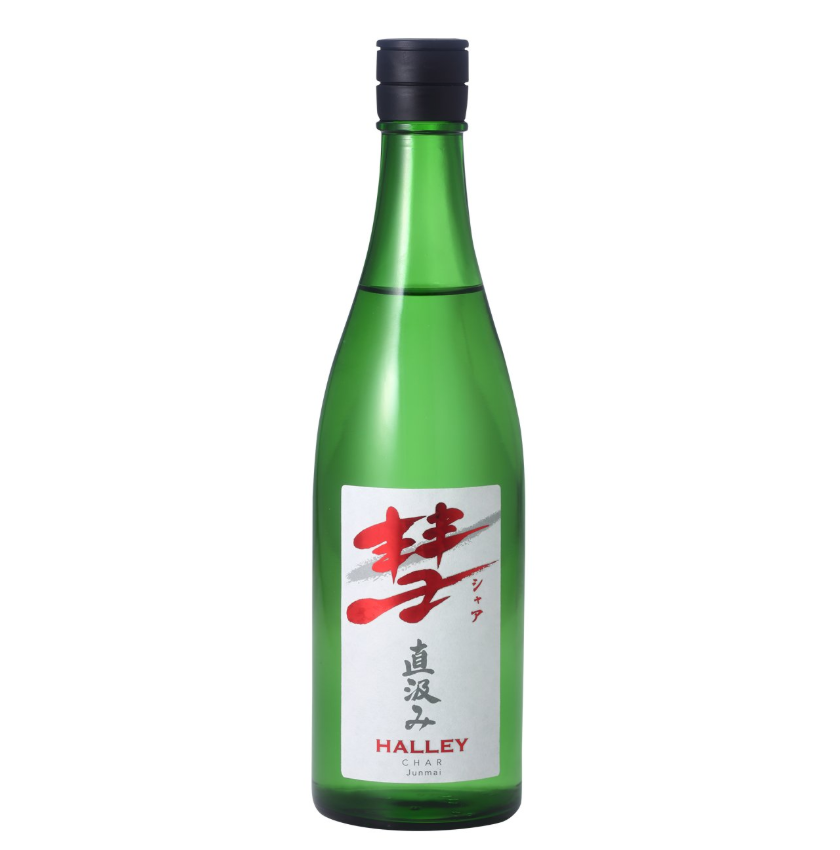 Last up is this drink. We introduced it previously but we brought it back due to its popularity. Shaa, a new brand that appeared as if a comet from the storehouse of a Monde Selection Gold Award regular. It's a new type of sake that's fit for a party, and it's a name that will surely excite Gundam fans. Among these, HALLEY here is a junmai sake that is directly squeezed and bottled. Enjoy its exquisite balance of succulent umami and "kind" acidity! It has a refreshing aftertaste so it is perfect in combination with thick food!
Appetizers
TOHO Seika Potato Fries Fried Chicken flavor 4 sheets (11g) 1 bowl (20 pieces)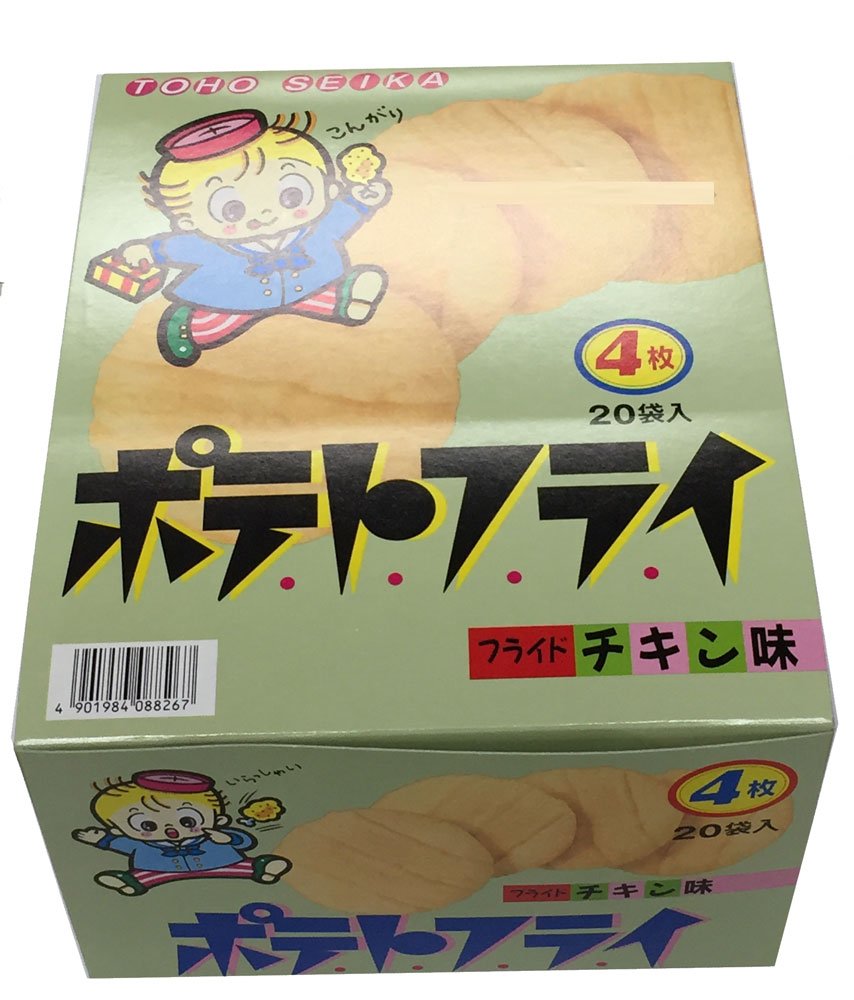 A crunchy, crispy snack.
The fragrance of newly fried chicken with the flavors of spicy garlic and ginger make sure you can't stop drinking! It is a treat that all kids in Japan enjoyed. The potato is so light that it may break if you handle it roughly, and the texture is that of a wafer made into a millefeille. Stacking all 4 pieces and eating them at once is the most awesome way to eat it.
Calbee Kyokujaga Butter Potato flavor 40g × 12 bags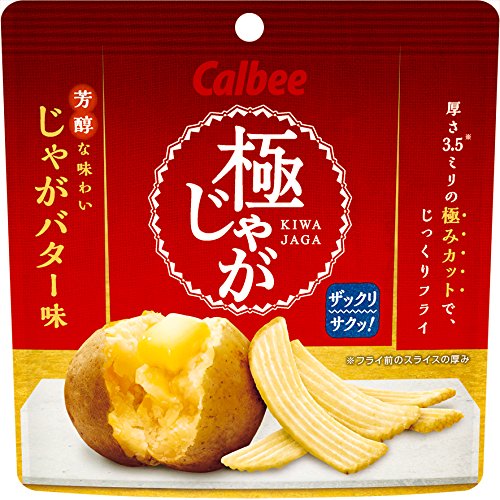 You can fully enjoy the potato flavor. Once you take a bite, the rich aroma and flavor of butter fill your mouth. You can enjoy the butter potato flavor which further enhances the yumminess of "Kyokujaga". It fills up your mouth because it is 3.5mm thick. This thickness ensures that you get an extra bang of flavor.
Calbee Jagabee Happy Butter ~ 38g × 12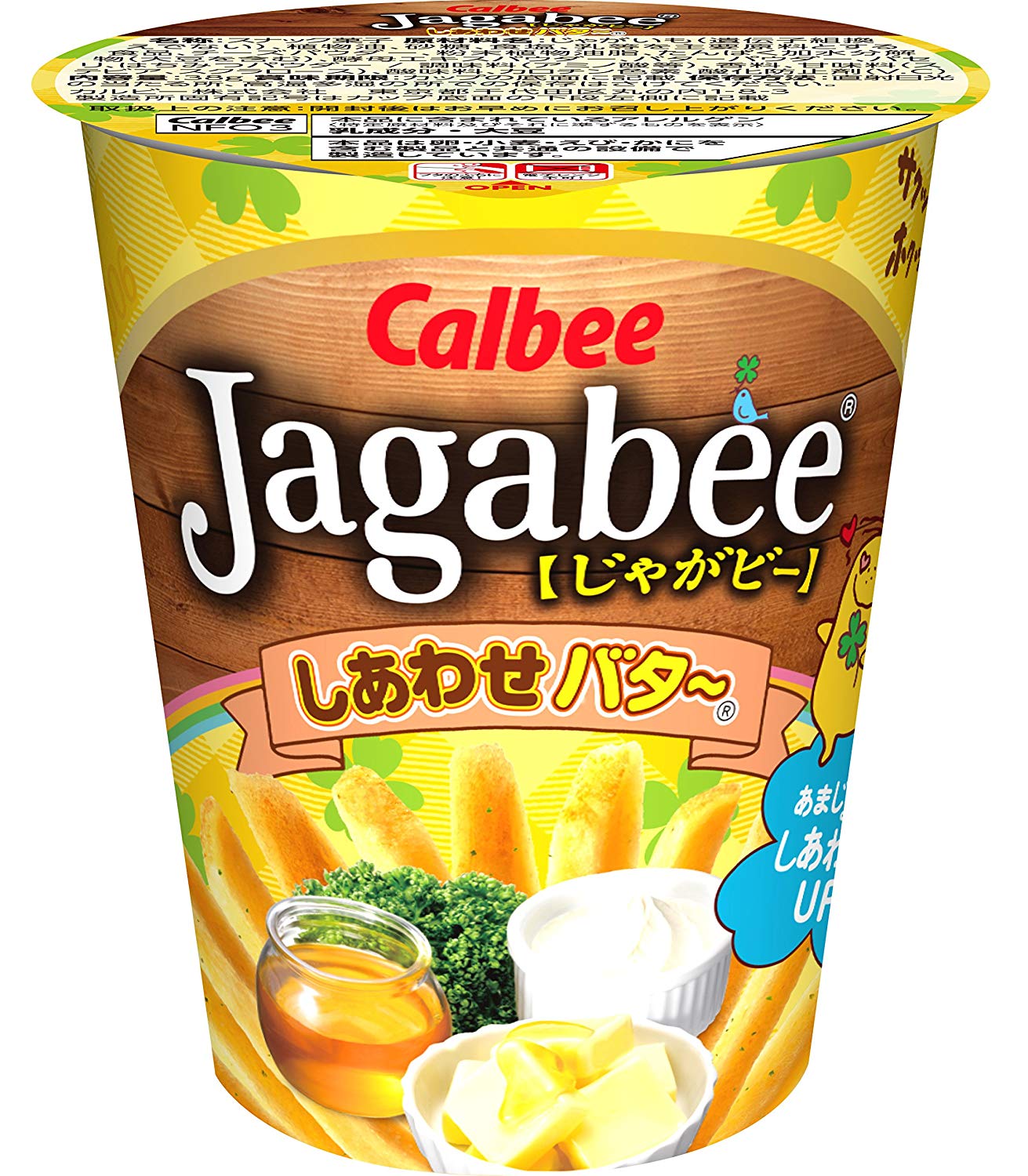 You can enjoy the flavor of potatoes and the original crispiness and yumminess. It is a butter flavor with 4 ingredients. "Butter", "honey", "cheese" and "parsley" combine to create a slightly sweet and sour flavor that lasts in your mouth. It stays crunchy for so long that it is hard to decide when to stop chewing. It will surely provide a "happy" time.
Sake vessels
Nousaku Tin Sake Cup Guinomi Bamboo Gold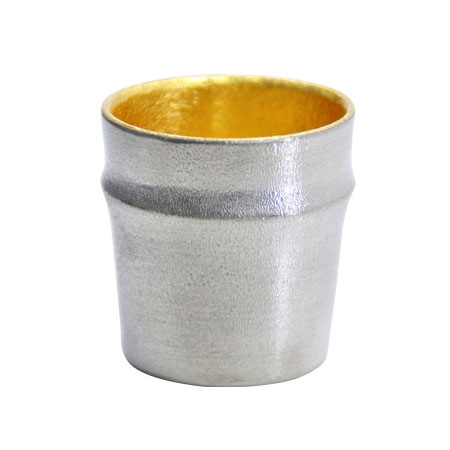 This is a vessel called guinomi. This is said to come from "gui" which means to gulp down. It is bigger than an ochoko, and refers to bigger vessels so you can down sake. The design is a combination of gold inside and silver outside with a bamboo motif. When you want to put alcohol into your tired body at once, why not try using this vessel?
Nousaku Tin Champagne Glass Gold (Small)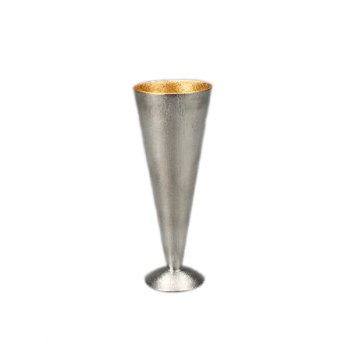 Here is a champagne glass with the same color as the item we just introduced, with gilt pasted on that inside that makes the champagne inside the glass beautiful. The luster of the gilt makes the champagne bubbles that much more beautiful, and the glass has great thermal conductivity, allowing the coldness to spread to the glass. Because the tin is soft and not suitable for machine work, the champagne glass is finished one by one by the hands of craftsmen, and they paste the gilt one by one to bring out the beautiful colors.
Kutani Ware Sake Set Yoshidaya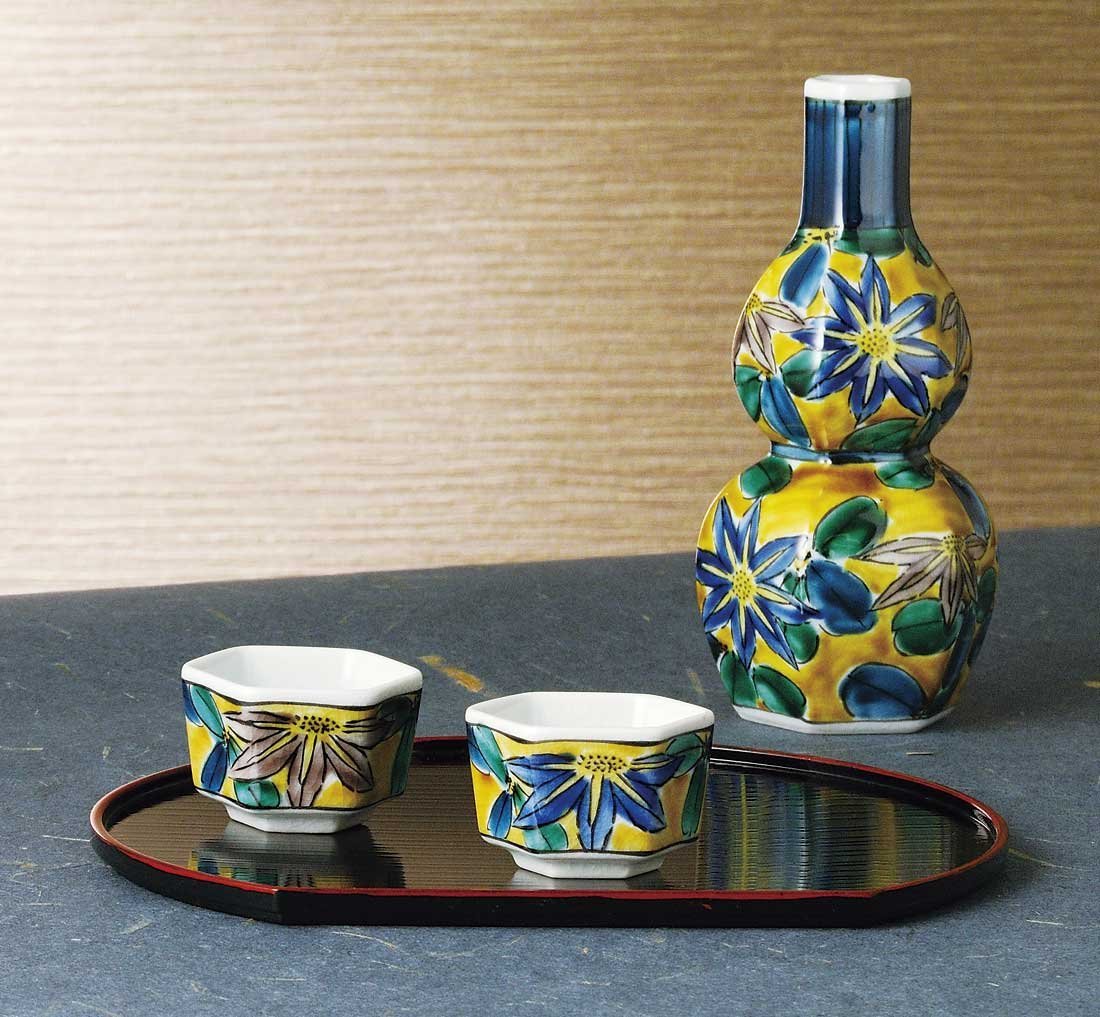 Do you know "Kutaniyaki"? Kutaniyaki is characterized by the line drawing with a deep blue called "Gusu", and a method of painting very thickly with the five colors of red, yellow, green, purple and dark blue, also known as "gosai". The patterns are boldly painted and give off a strong impression. This is a set including this vessel. You will surely enjoy the smooth texture of Japanese paint that
How was it! We think that our selection for this month suits both those of you who would like to begin trying Japanese sake from this year, and those of you who want to try different Japanese sake every month. Please do choose your favorite combination!
So, what do you think of this month's special? We hope that those of you who want to try Japanese sake from this year, as well as those of you who want to experience different Japanese sake every month found it interesting. Please do pick the combination you like and try Japanese sake!